スナップ充電器 全機種対応
3000mAh |ユニバーサル磁気パワーバンク
In stock, ready to ship
🇺🇸 Shipping Within 24 Hours
もうバッテリー切れになることはありません:3000mAhの大容量でスマホやタブレットなどのデバイスを75%~100%充電でき、小さくて軽いので持ち運びに便利です。
どこにでも持ち運べます:小さくて軽いモバイルバッテリーで、どこへでも持って行けます。ジムやオフィス、ビーチや森、長い夜も安心です。充電ストレスから解放される製品です。
どこにでも入る:小さなポケットでも、財布でも、バッグでも…どこにでも入ります。

充電中にデバイスを簡単に使用:60グラムという軽さなので、充電中でもデバイスを操作できます。磁気チップでしっかりと固定されるので、落とす心配もありません。
コードはありません。スナップして充電:磁気チップでポートをカバーして埃から守ります。デバイスの接続と取り外しがスムーズです。
ほぼ全機種を充電:3種類のコネクタ(USB-C、Lightning、Micro-USB)を備えた充電器です。Android、iPhone、タブレット、PS/Xbox コントローラー、Windows、Linux、Apple、Samsung、Motorola、Lenovo、LGなどに対応。どんなデバイスでも充電できる製品です。
1年保証
statikco.com から購入したすべての商品は、特に明記されていない限り 24 時間以内に発送されます。
受領後 60 日以内であれば、損傷のない商品を返品できます。返品を開始し、返品ポリシーの詳細を確認するには、 ここをクリックしてください。
statikco.com で購入したすべての新製品には 1 年間の保証が付いています。
購入後 1 年以内に通常の磨耗により製品が破損した場合は、交換させていただきます。詳細については、ここをクリックしてください。
スナップアンドチャージ
安全かつ急速充電
携帯電話、タブレット、コントローラーのいずれを充電している場合でも、すぐに動作を再開したいと考えています。さらに、使い終わったらすぐに充電できるので、他の人があなたなしで楽しんでいる間、コンセントで待たされることはありません。
スナップアンドチャージ
すべてを充電します
USB-C、Lightning (Apple)、Micro-USB の 3 つのコネクタが付属しています。 Android、iPhone、タブレット、PS/Xbox コントローラー、Windows、Linux、Apple、Samsung、Motorola、Lenovo、LG を充電します。すべての。
スナップアンドチャージ
使用中にデバイスを安全に充電します
仕事や遊びの際にも邪魔にならない便利なデザインです。強力な磁気接続によりしっかりと固定されます。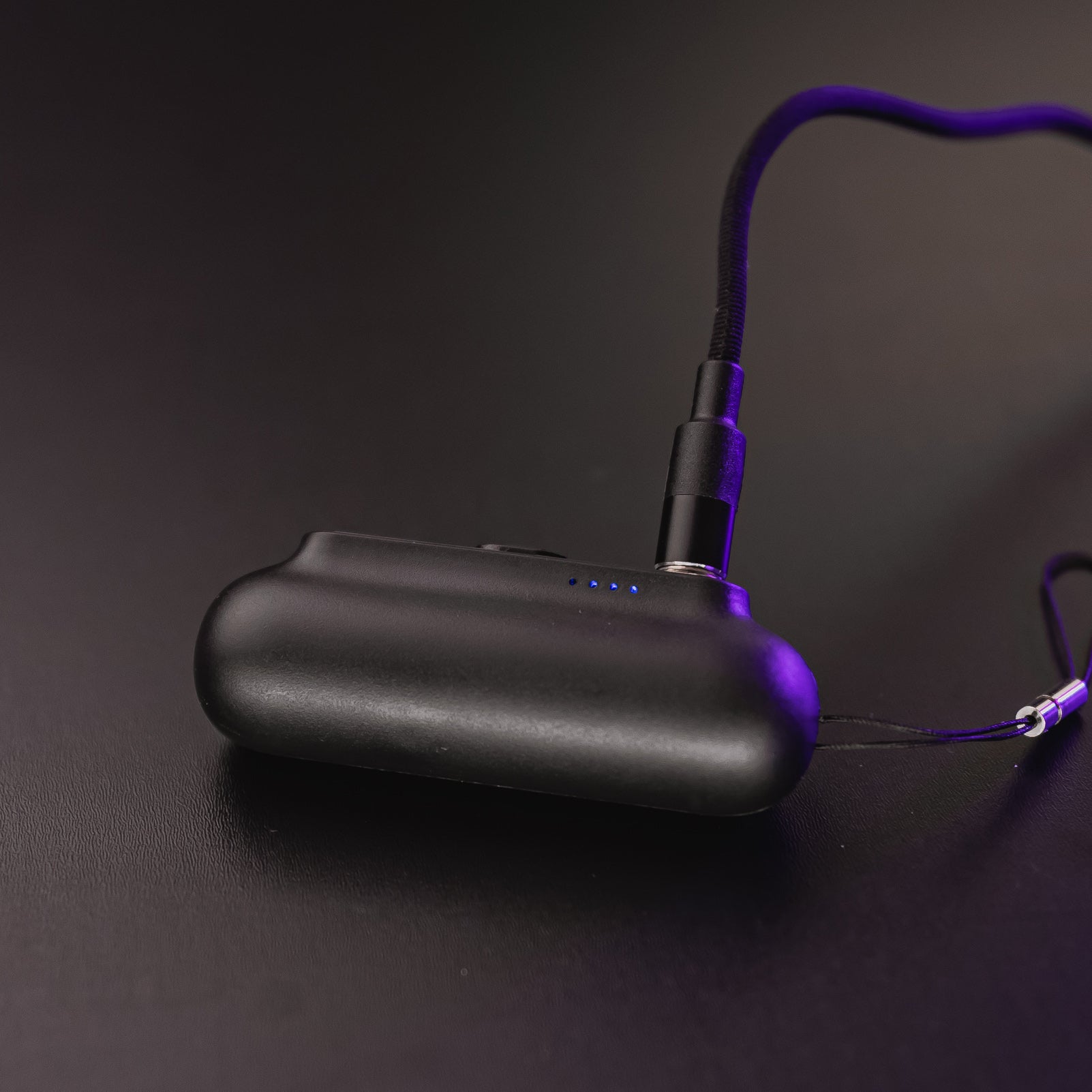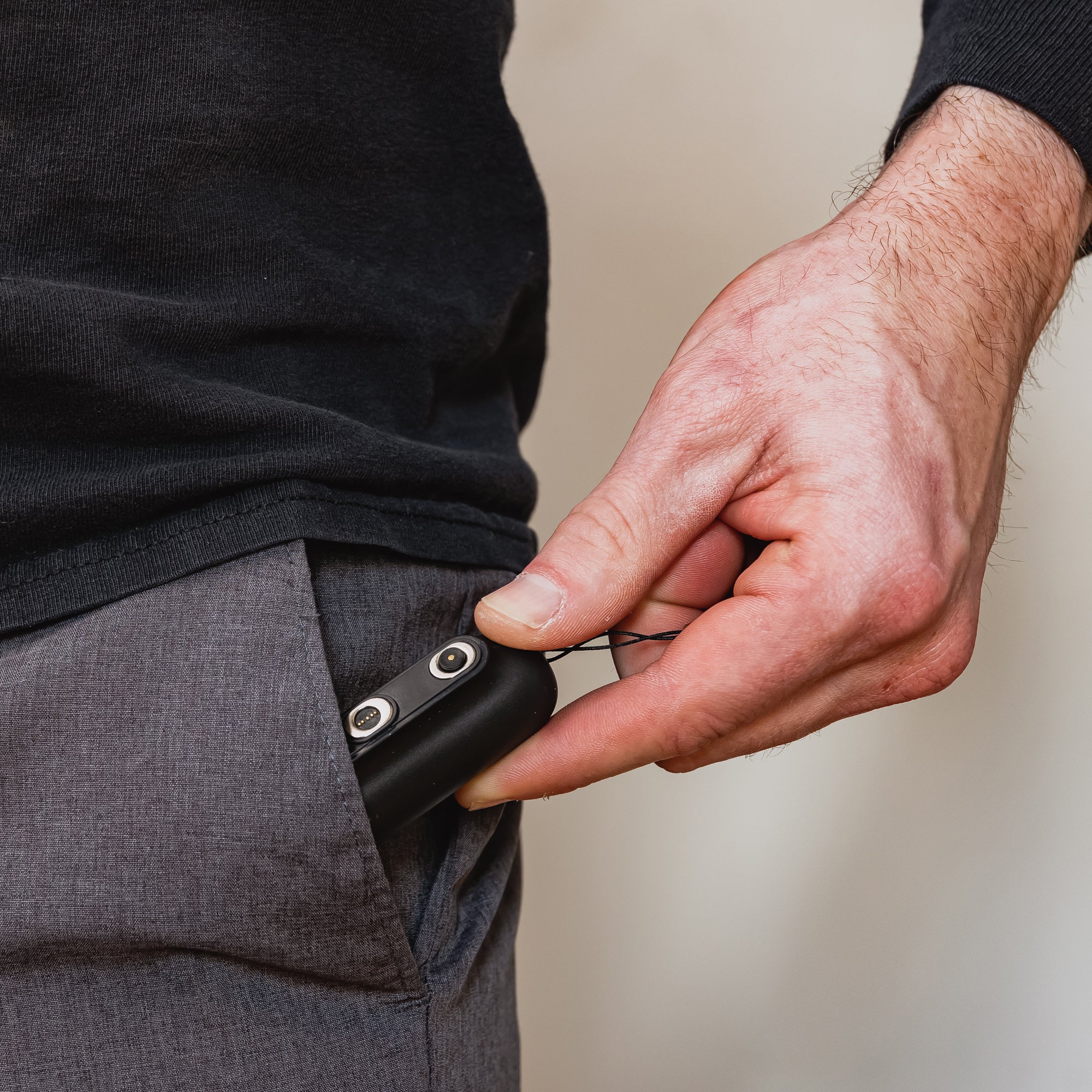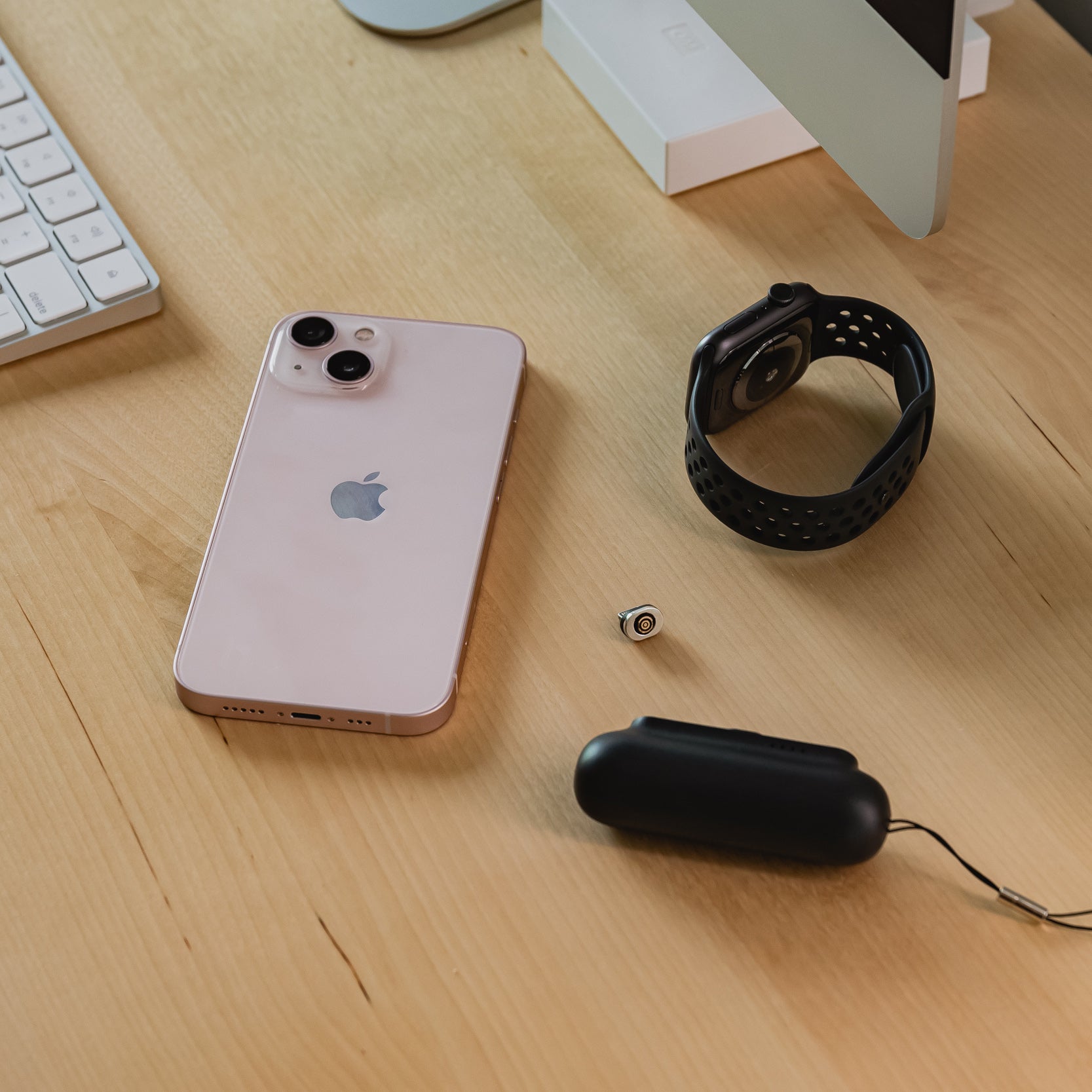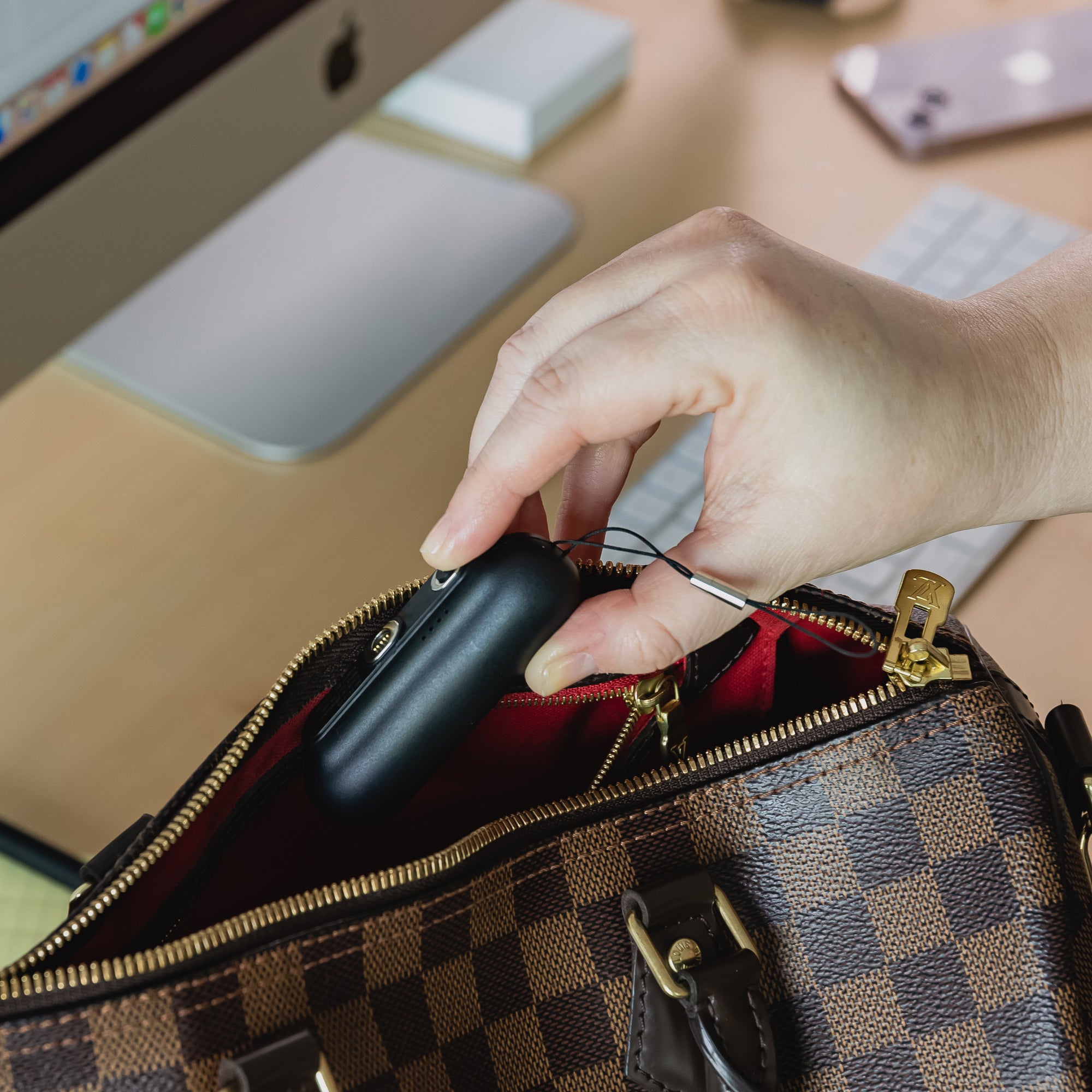 Excellent idea, unfortunately, not as good as the advertisements
When I saw the advertisement, I liked the idea of this kind of power bank. I ordered five pieces and happily changed to the magnetic method. Unfortunately, since I did this, I see the message "lädt nicht" which translates to "not charging" too often. To avoid this problem, I changed back to the traditional charging method with all the different types of cables. Perhaps a new version will be more stable. As I said above, the idea is excellent and worth further improvement.
Hey, Ann!
We take your feedback seriously and we're always improving our products and our service.
Rest assured that we will continue to produce innovative products that we will offer to you in the future.
Please check your email so we can figure out something. :)
Does this work with Pro tips?
Hi, Allen!
Thank you for your inquiry.
Unfortunately, the Snap N' Charge only works with the regular magnetic tips just like the tips used in regular Statik360 cable.
Hope this helps! :)
Order not received
I have been trying to contact you through your website for the last 2 weeks 😫 the order has not been received. It was suppose to be delivered to my father for his birthday and I have been trying to find out what address it was delivered to. Please respond.
Thanks Jo
Magnetic power bank
Great product highly recommend
Hey, Wayne!
Thank you for your support and satisfaction with our products! 


We are delighted that you liked our offerings, and your positive feedback motivates us to continue delivering top-notch quality and service. 


Your appreciation means the world to us!
Handy Power
The Snap-N-Charge is a convenient and efficient tool. But, being an elderly person, it is difficult to see the charge lights. Literature with detailed instructions on operation and do's & don'ts would be nice. A good purchase. Thank you!
Hey, Lorin!
Appreciate the feedback! We sent you the instruction for the Snap N' Charge Power Bank. Please check your email.
Hope this helps! :)