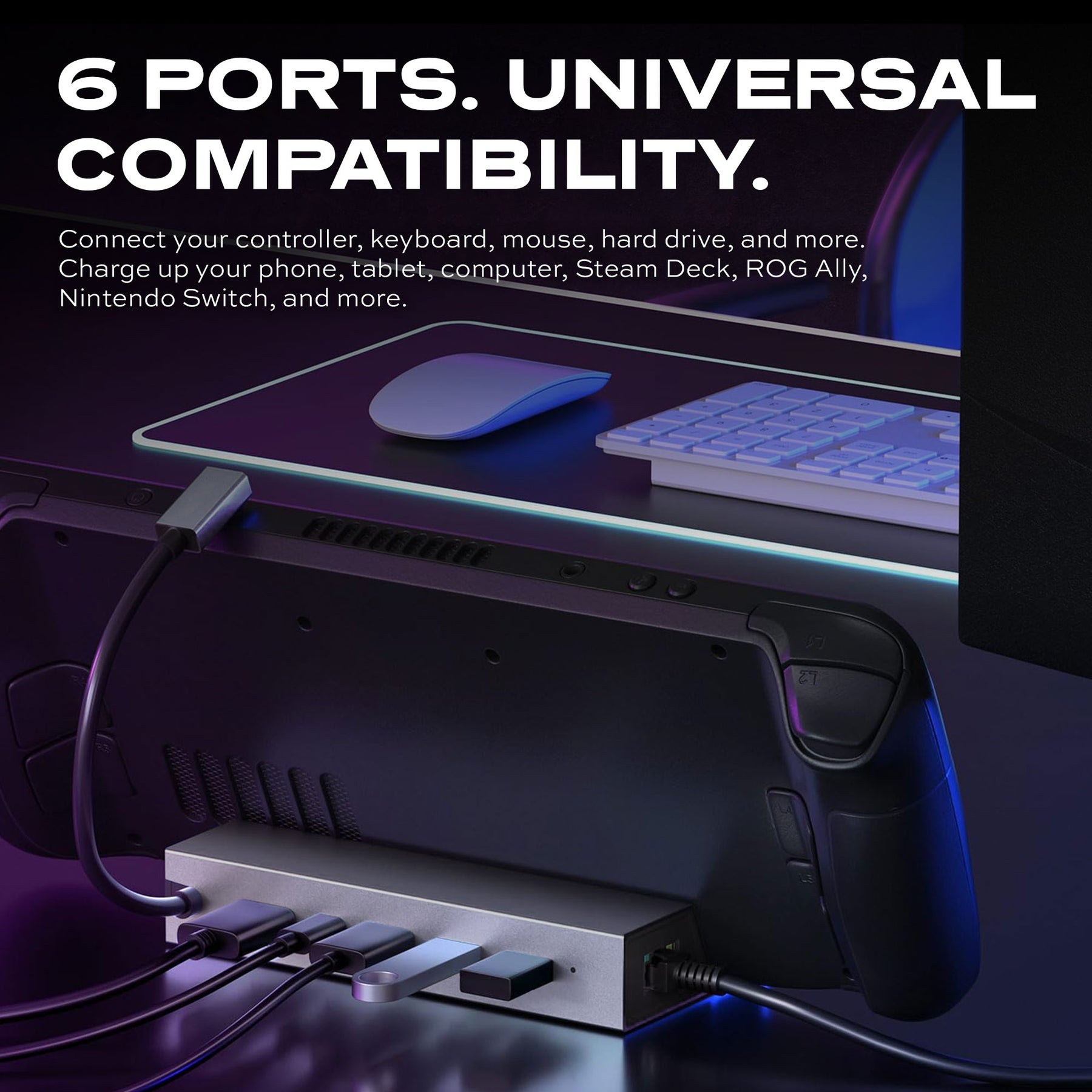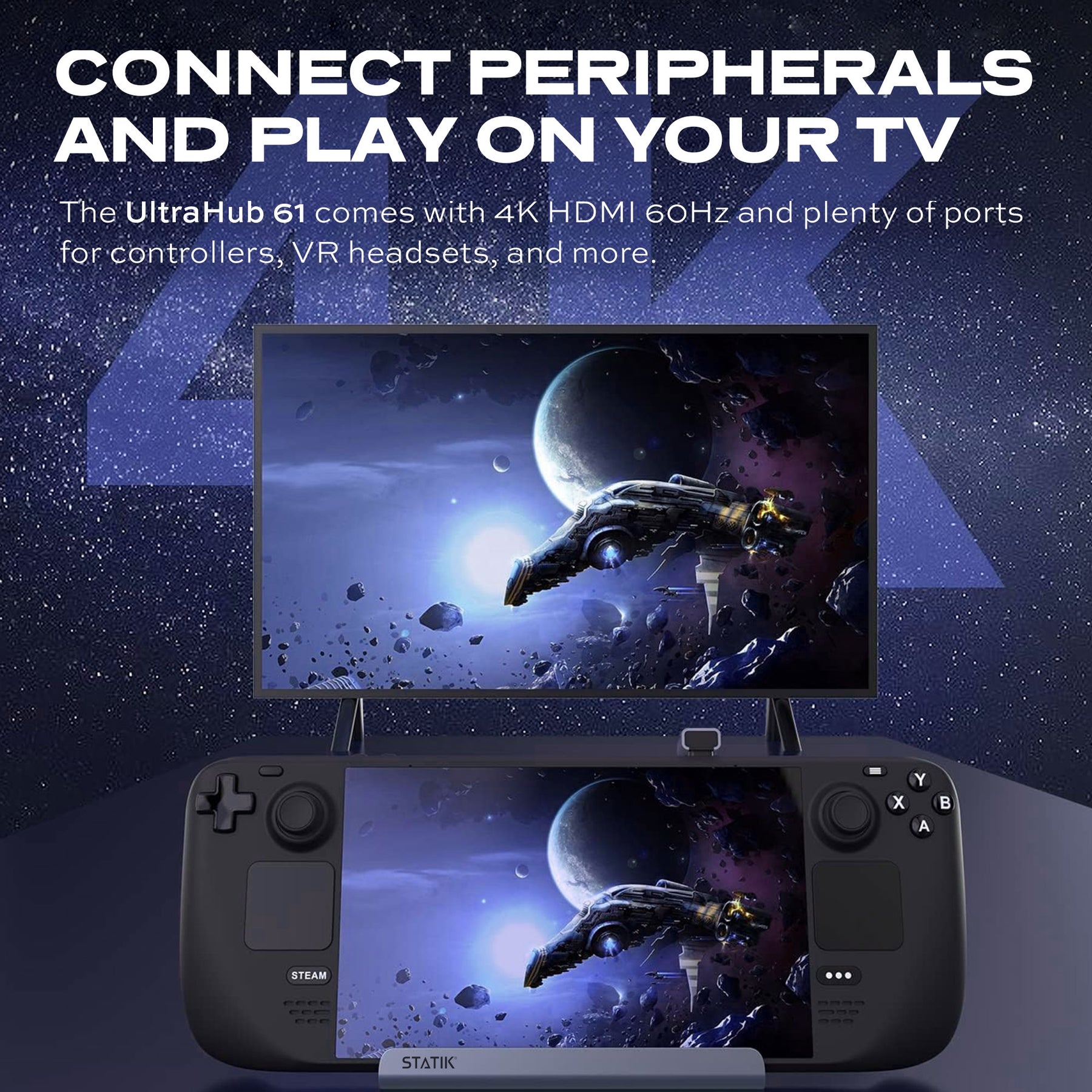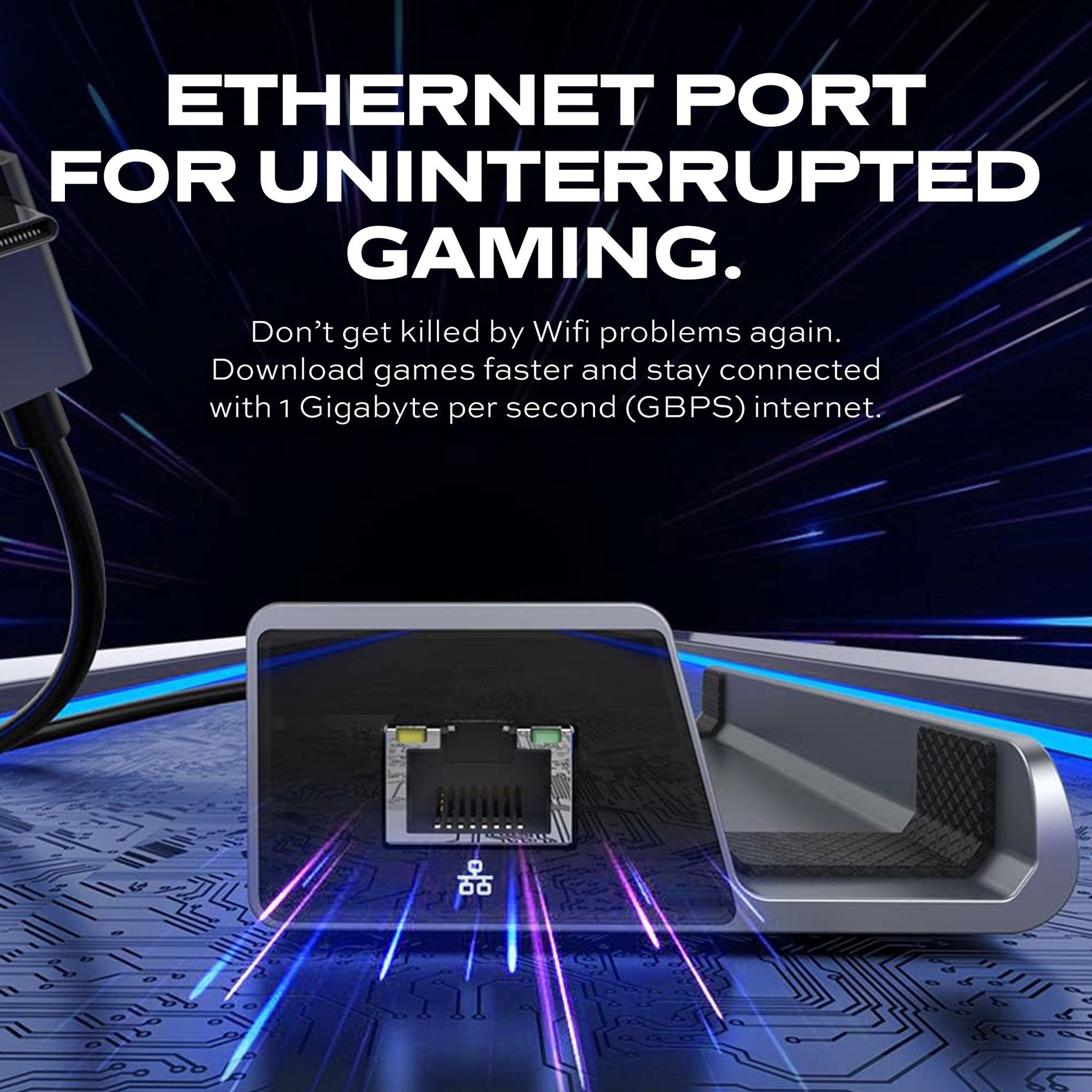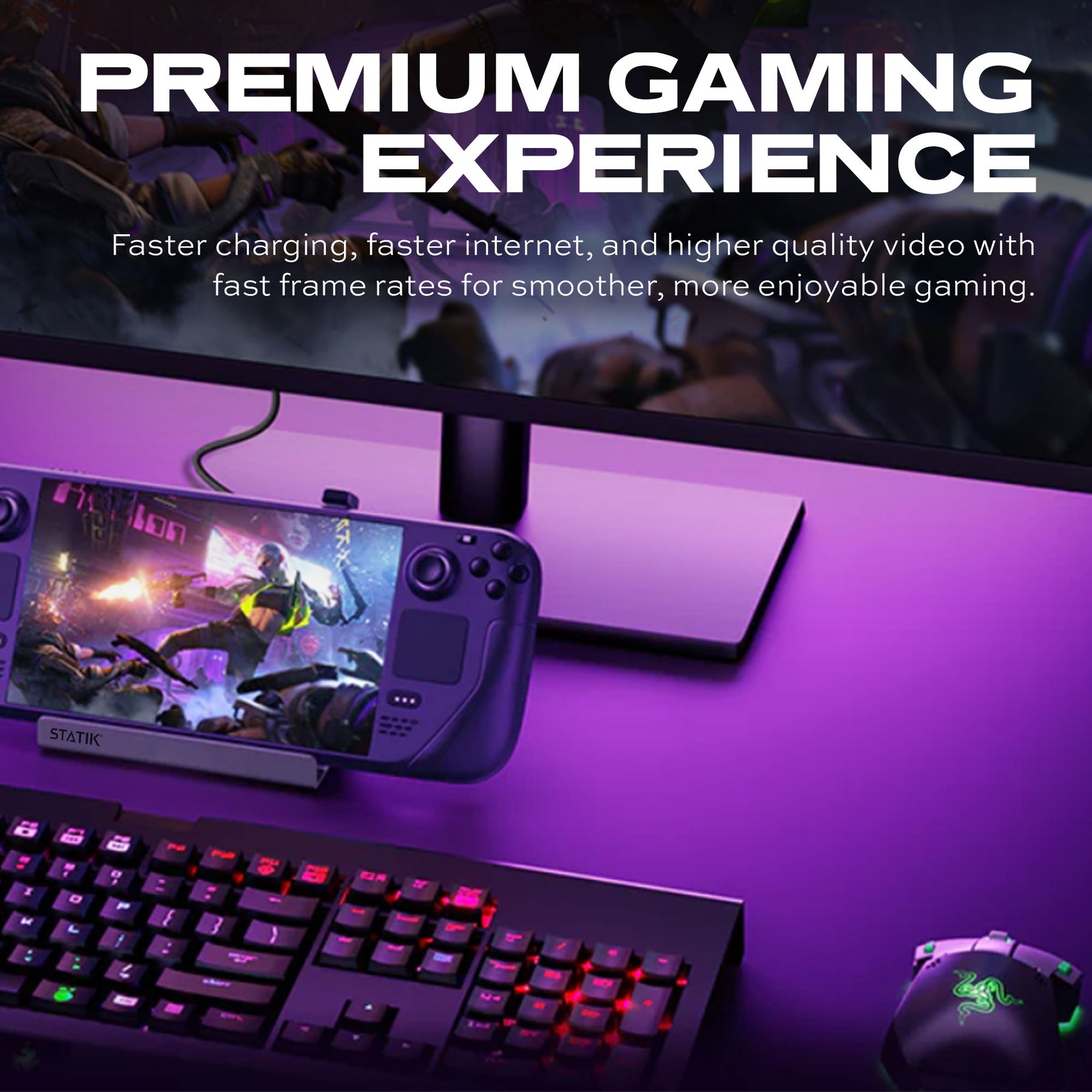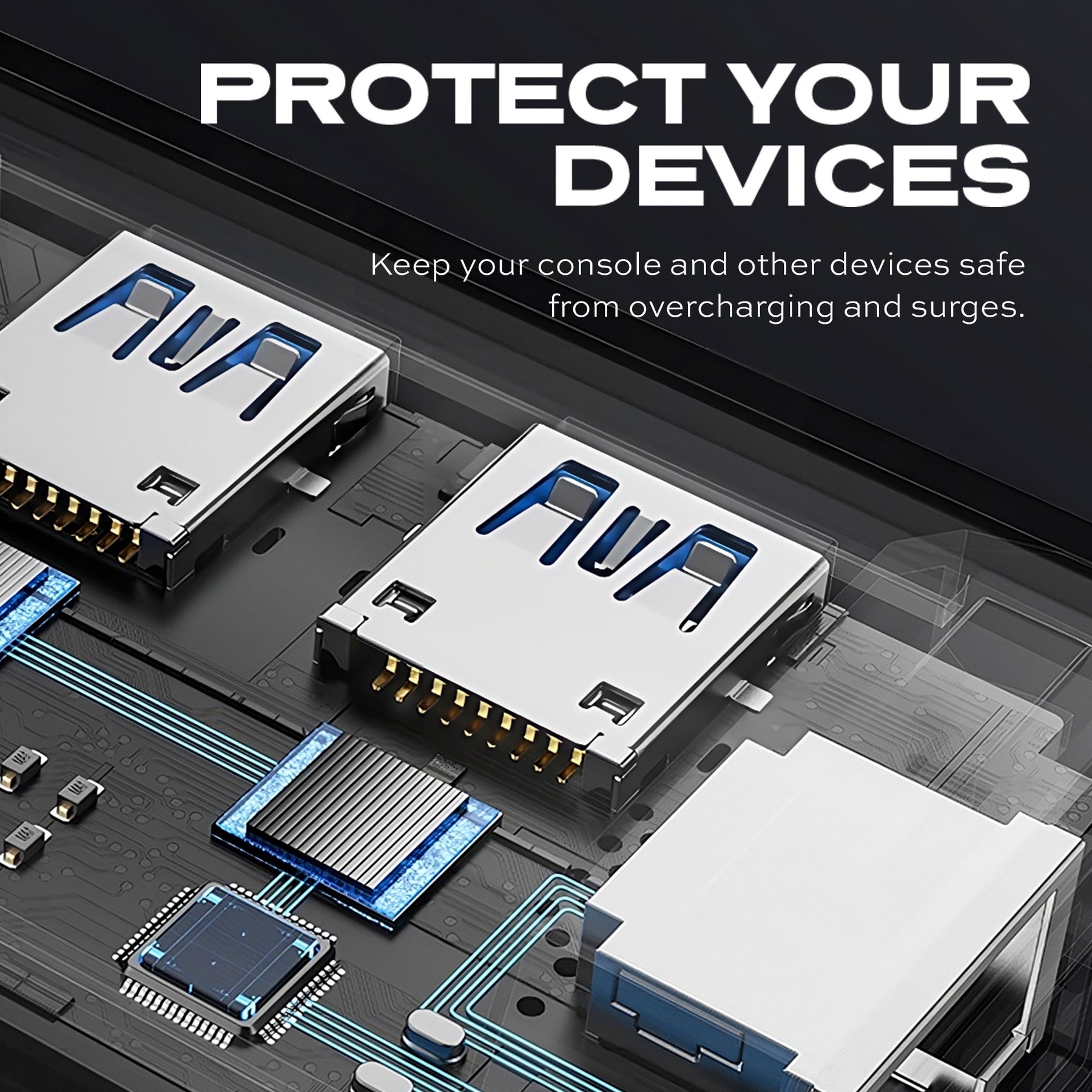 UltraHub 61 - ドッキング ステーション
Docking Station | 6 Ports | 1GBPS, 4KHDMI, USB-C
In stock, ready to ship
Shipping Within 24 Hours

6 Ports. Universal Compatibility. Connect your controller, keyboard, mouse, hard drive, and more. Charge up your phone, tablet, computer, Steam Deck, ROG Ally, Nintendo Switch, and more.
Fast Charging for USB-C Devices. Supports 100W of power for fast charging. Charges many devices to 100% in 1-2 hours. 
Connect Peripherals and Play on Your TV: The UltraHub 61 comes with 4K HDMI 60Hz and plenty of ports for controllers, VR headsets, and more. 
Ethernet Port for Uninterrupted Gaming. Don't get killed by Wifi problems again. Download games faster and stay connected with 1 Gigabyte per second (GBPS) internet. 
Premium Gaming Experience. Faster charging, faster internet, and higher quality video with fast frame rates for smoother, more enjoyable gaming. 
WARNING: This product can expose you to chemicals including Bisphenol A (BPA), which is known to the State of California to cause cancer and/or birth defects or other reproductive harm. For more information go to www.P65Warnings.ca.gov
statikco.com から購入したすべての商品は、特に明記されていない限り 24 時間以内に発送されます。
受領後 60 日以内であれば、損傷のない商品を返品できます。返品を開始し、返品ポリシーの詳細を確認するには、 ここをクリックしてください。
statikco.com で購入したすべての新製品には 1 年間の保証が付いています。
購入後 1 年以内に通常の磨耗により製品が破損した場合は、交換させていただきます。詳細については、ここをクリックしてください。