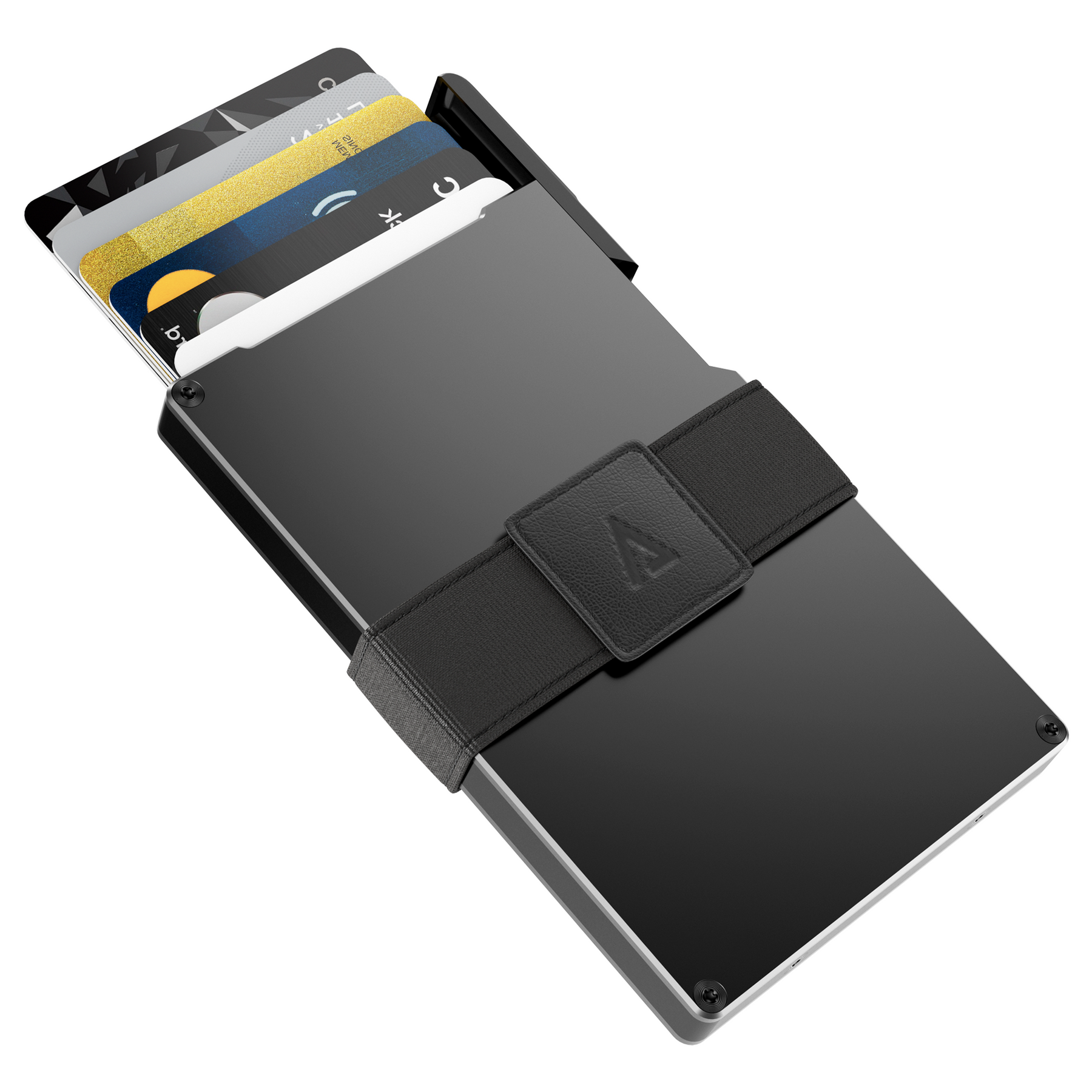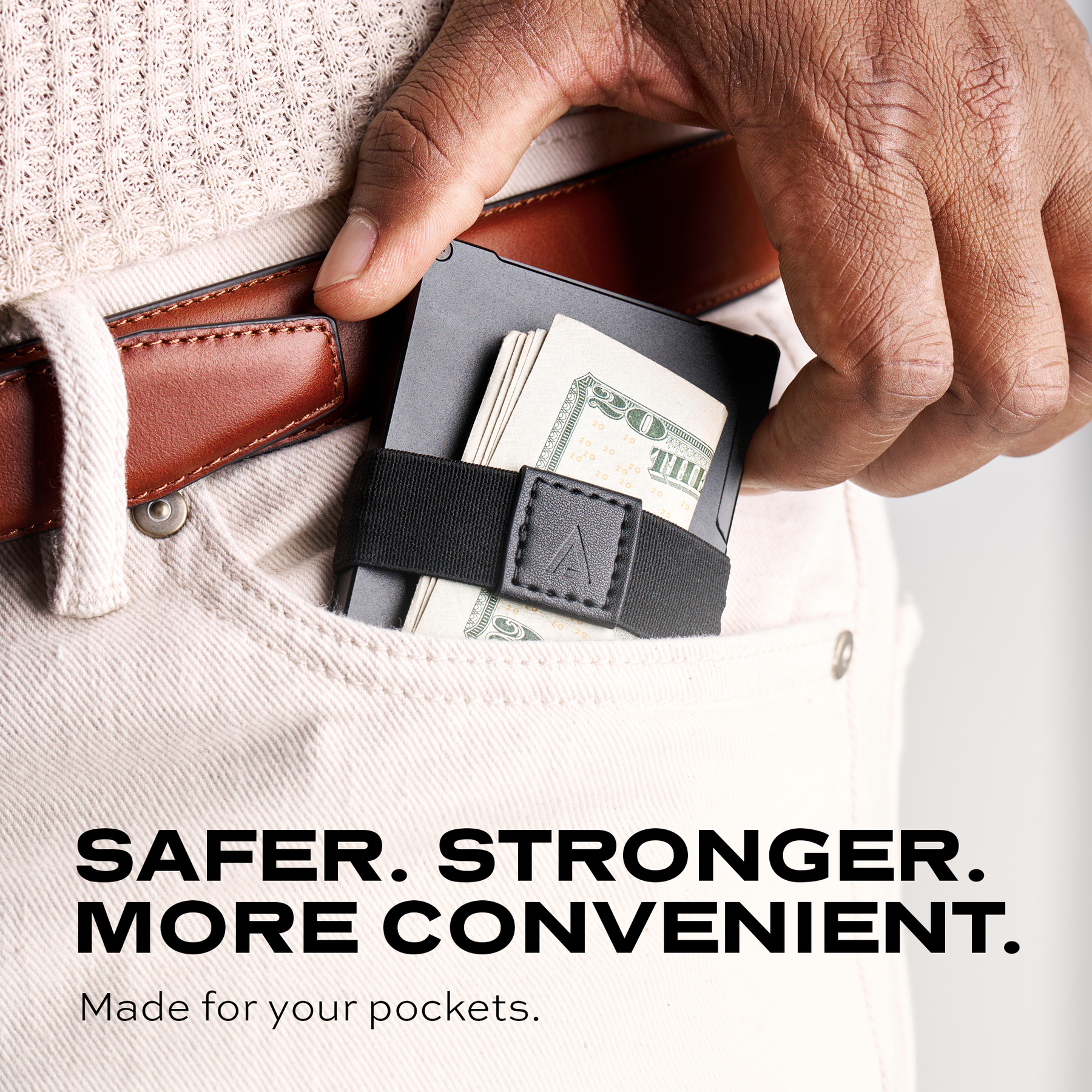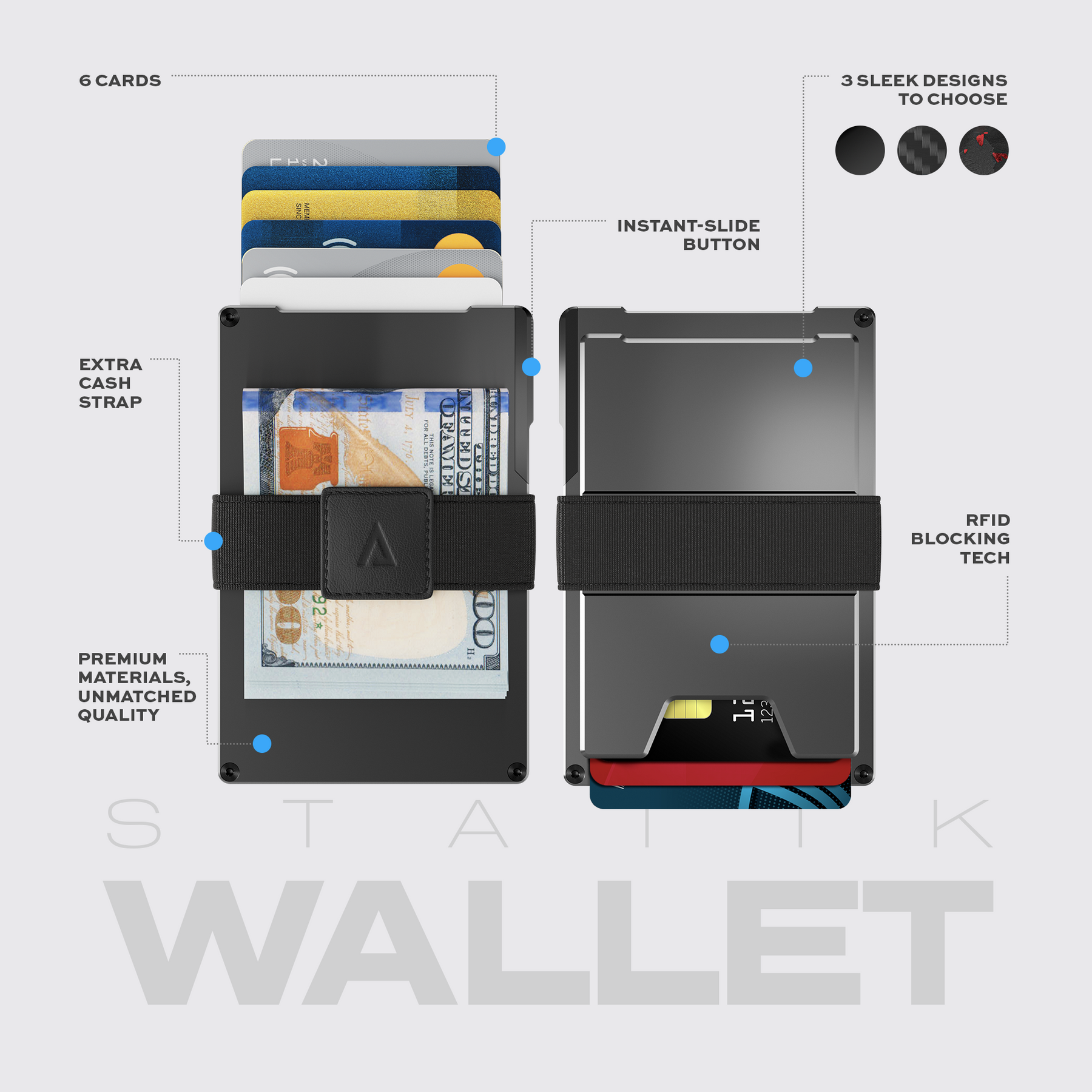 Statik® Wallet Black Aluminum
Push the button. Grab your card.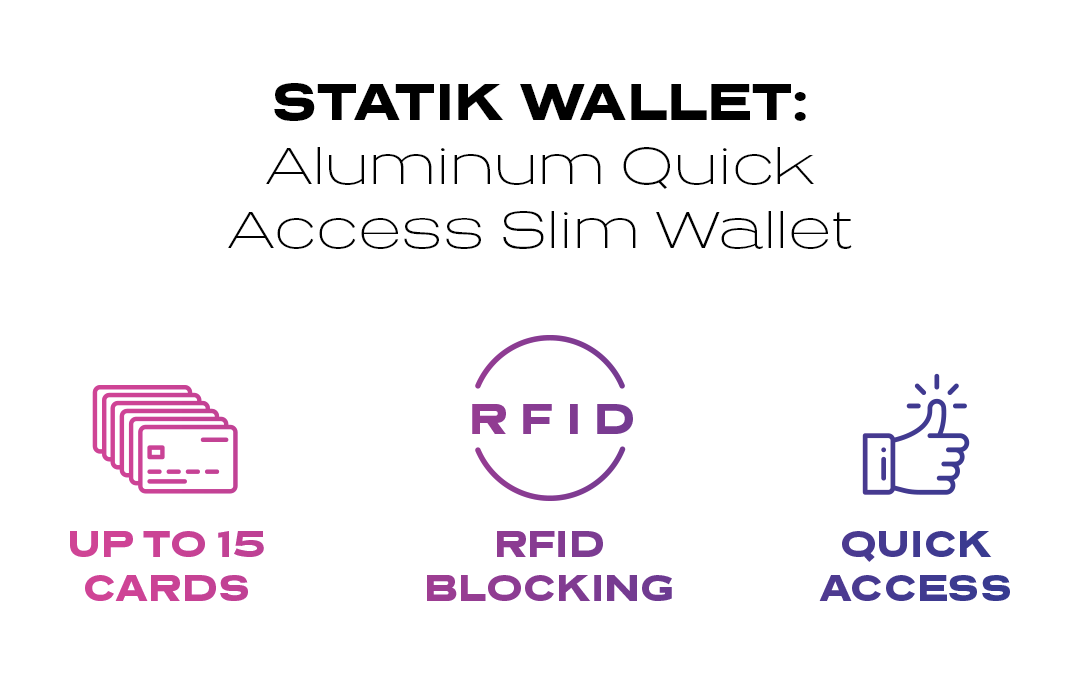 Push the button. Grab your card. The instant-access button slides your cards up and fans them out, so you can quickly and easily find the card you need.
Customizable. Holds Up to 15 Cards, Plus Cash. Choose from 3 different wallet setups, so you can carry exactly what you need and keep your pocket free from clutter.
RFID Blocking Technology. Smart Data Protection with RFID Blocking Technology. Protect your cards, finances, and personal data from RFID scanners with built-in protection.
Slim, Smart and Sexy. The Statik Wallet modernizes your style with a sleek form factor, leaving bulky 'grandpa wallets' in the past.
Built To Last Longer Than Traditional Wallets. Even high quality leather wallets will start to tear and look worn out over time, but the Statik Wallet is built to last, with a beautifully crafted aluminum body.
statikco.com から購入したすべての商品は、特に明記されていない限り 24 時間以内に発送されます。
受領後 60 日以内であれば、損傷のない商品を返品できます。返品を開始し、返品ポリシーの詳細を確認するには、 ここをクリックしてください。
statikco.com で購入したすべての新製品には 1 年間の保証が付いています。
購入後 1 年以内に通常の磨耗により製品が破損した場合は、交換させていただきます。詳細については、ここをクリックしてください。