Statik 360 | Universal Magnetic Charge Cable
🇺🇸 Shipping Within 24 Hours
Charges your phone hyper-fast:

 

depending on your phone and charging brick. Its intelligent chip allows a 5V/2A current, perfect for fast charging.
Unbreakable nylon braid:

 

the same material used in the Military. Statik360 protects your expensive phone from the constant damages that are caused by the incorrect current provided by cheap and frayed cables that overheat your phone.
Play and watch videos while charging:

 

Statik360 stays out of the way! Rotate 360 degrees to make it as comfortable as possible for you to play games, watch movies, stream shows, and keep charging.
Works everywhere, charges everything:

 

The last cable you'll ever need.

 

Comes with three connectors, USB-C, Lightning (Apple) and Micro-USB. Charges your Android, iPhone, Tablets, Windows, Linux, Apple, Samsung, Motorola, Lenovo, LG. Everything.
Works with:

 

car chargers, wall outlets, computers, and more. Safe for kids and their toys. All plugs are included in the purchase of a Statik 360 cable.
Magnetically snaps into place:

 

the connectors are magnetic tips that you attach to your devices to make it super easy to use;
Magnetic Tips included: one of each. Lightning, Micro-USB and USB-C.

WARNING: This product can expose you to chemicals including Bisphenol A (BPA), which is known to the State of California to cause cancer and/or birth defects or other reproductive harm. For more information go to 

www.P65Warnings.ca.gov
All items purchased from statikco.com ship within 24 hours unless otherwise stated.
You can return any undamaged items within 60 days of receipt. To start a return and learn more about our return policy, click here.
All new products purchased at statikco.com come with a 1 year warranty.
If your product breaks under normal wear and tear within 1 years of purchase, we will replace it for you. Click here for more details.
statik 360
It safely charges your device while you are using it
Made with a convenient design that stays out of the way while you you work or play. Its strong magnetic connection stays tight.
statik 360
Works everywhere, charges everything
The last cable you'll ever need.Comes with three connectors, USB-C, Lightning (Apple) and Micro-USB. Charges your Android, iPhone, Tablets, Windows, Linux, Apple, Samsung, Motorola, Lenovo, LG. Everything.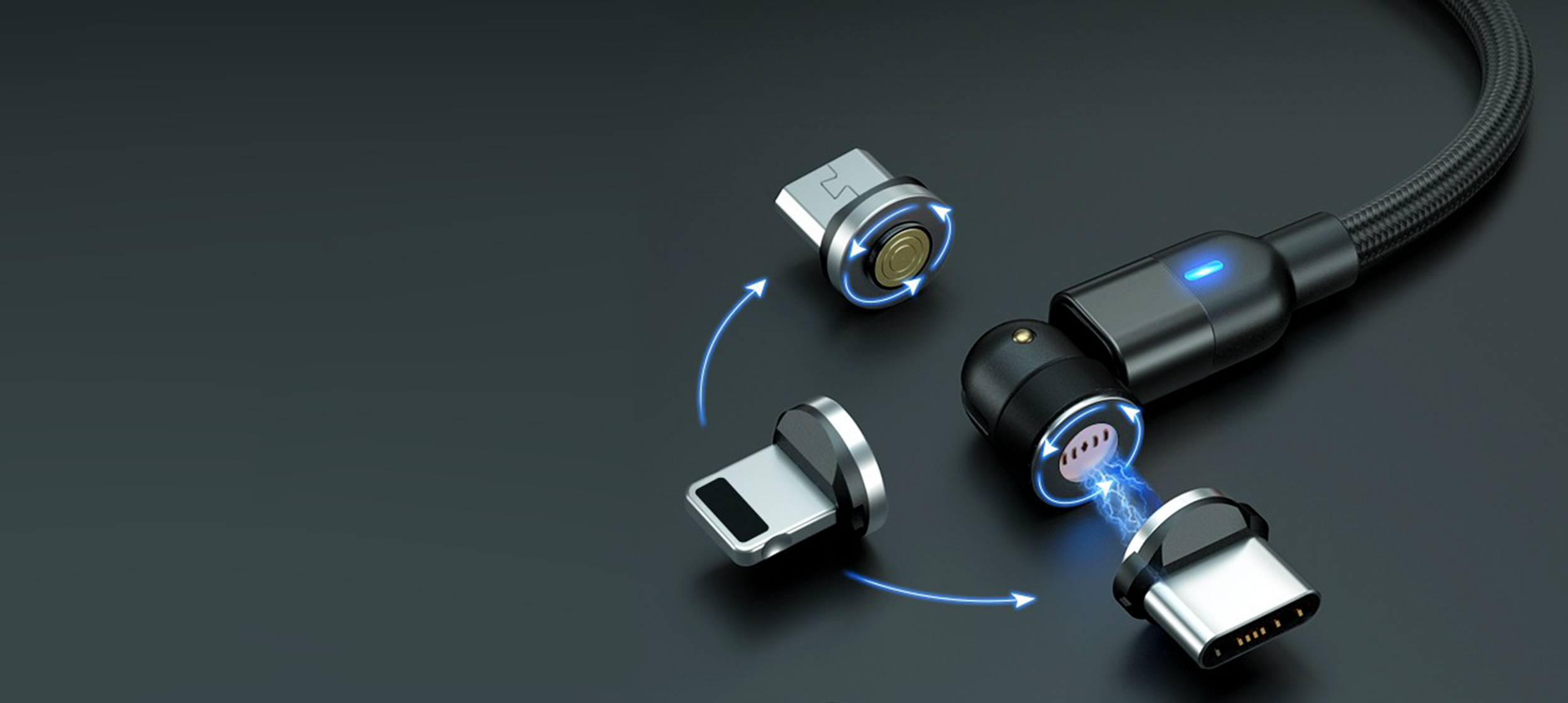 statik 360
Safe and quick charge
Whether you're charging up a phone, tablet or controller, you want to get back in action fast. Plus, it quickly refills its charge when you are done, so you're not stuck waiting by the outlet while everyone else is having fun without you.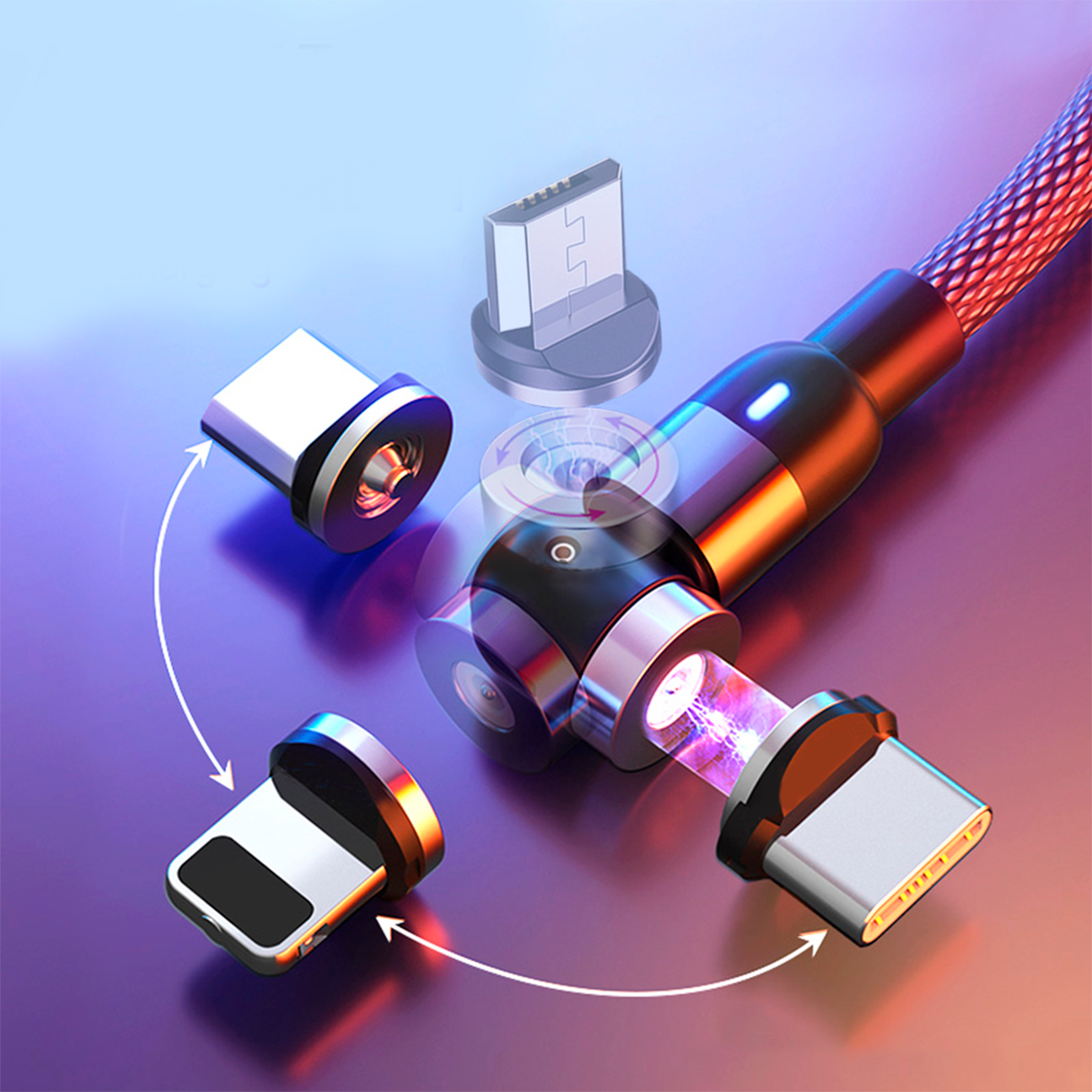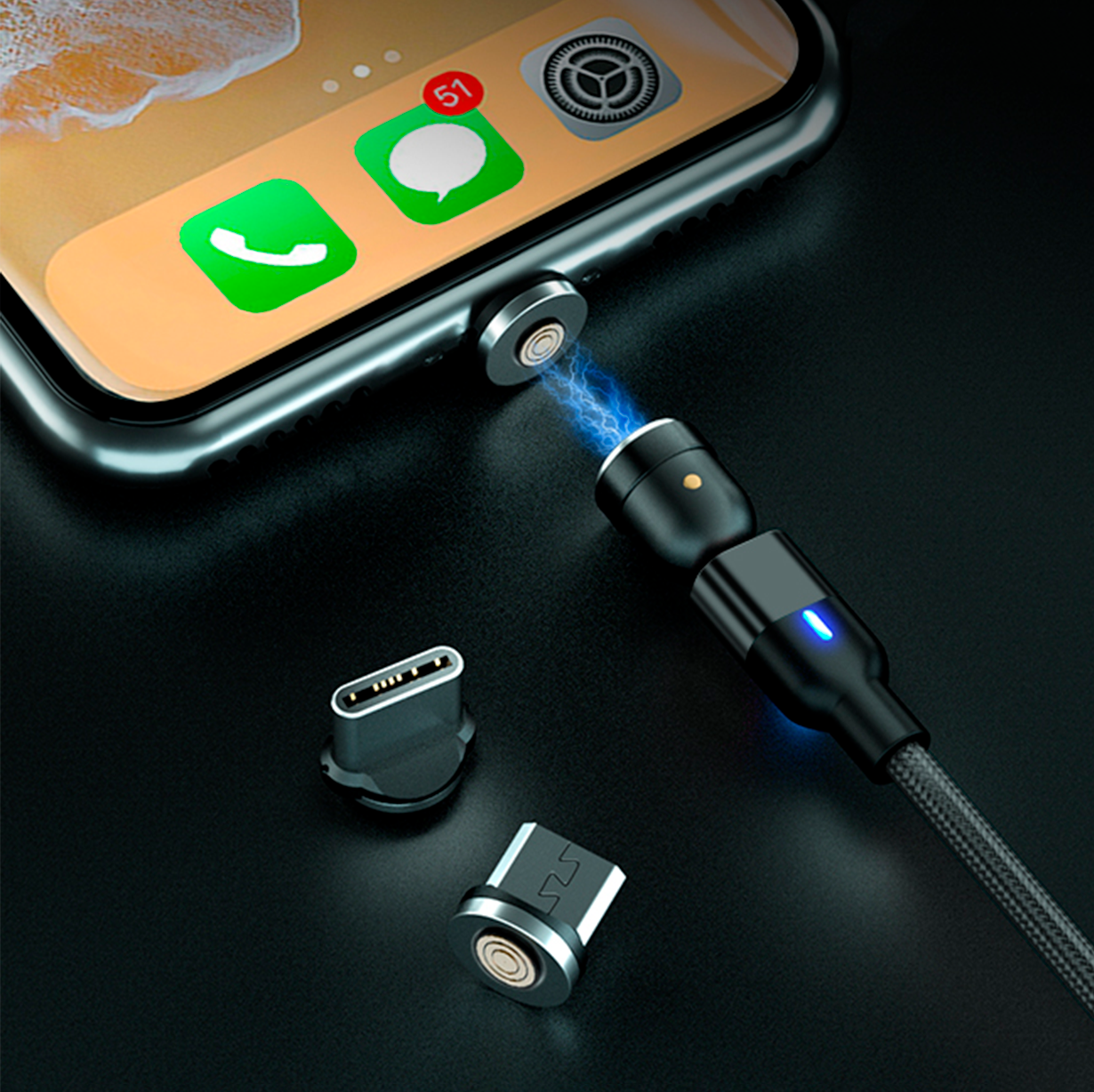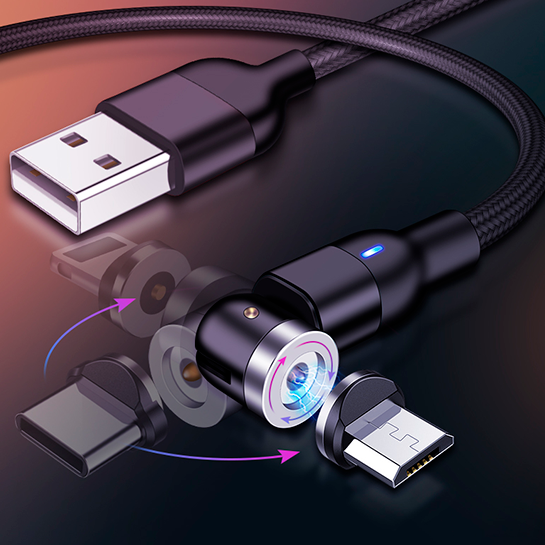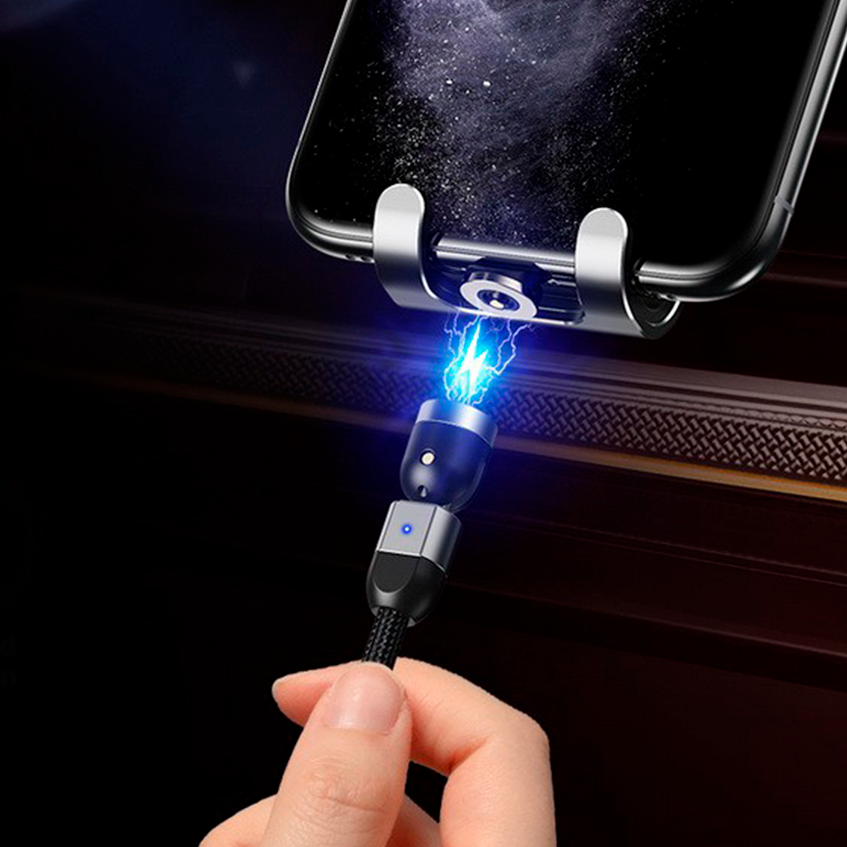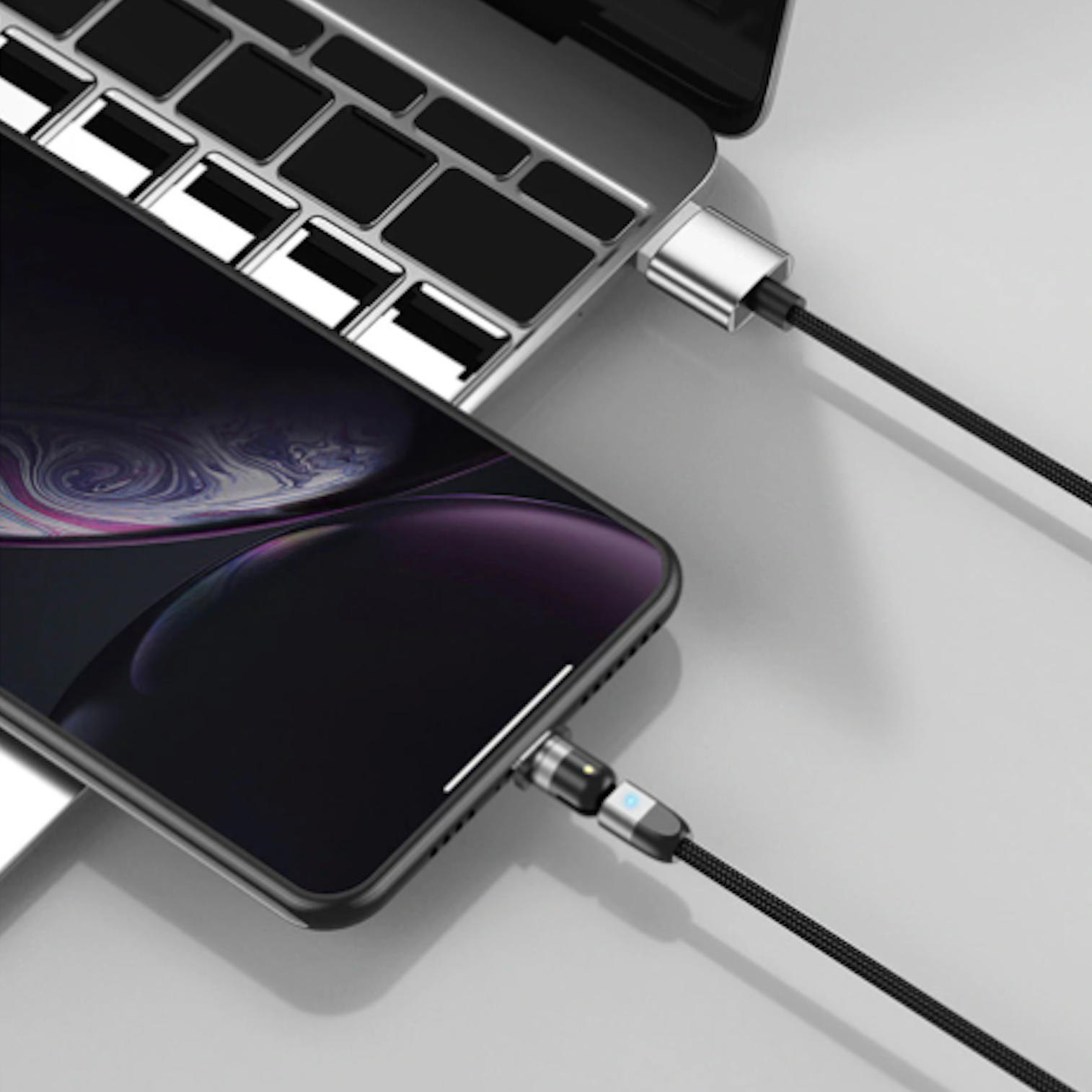 Pretty decent cable
It is a grand idea and a great, sturdy cable; although in my opinion, poorly executed. I think it would be a fantastic cable if it was USB-C to charging magnet instead of USB-A... Much more versatility and capability for achieving the wattage requirements for "fast" and/or "super-fast" charging for Android devices
Ottimo
Ottimi prodotti, consiglio
Ciao, Nadia!
Siamo felici di aiutarti! La tua soddisfazione è davvero la nostra priorità numero 1.
Se ti piace così tanto, ti saremmo davvero grati se lasciassi una recensione sulla tua esperienza con noi qui: https://www.trustpilot.com/evaluate/statikco.com
Basta scorrere la pagina e cliccare su 'scrivi una recensione'!
Grazie mille e buona giornata!
Queja de incumplimiento
Realice mi compra de 4 cargadores desde el 14 de marzo y hoy 8 de junio aun no los he recibido, pese a haber enviado como 10 correos con mi queja.
Es decepcionante que no cumplan con lo que ya se pago
¡Hola Alma!
¡Nuestros agentes acaban de contactarlo para resolver eso! Por favor, revisa tu bandeja de entrada ;)
The perfect boy I bought a second one
Bought my first cable I'm so pleased with it. It's ideal for anybody with arthritis in the hands as you can just use the magnet to connect great purchase.
Hello, Michael!
We're happy to help! Your satisfaction is truly our #1 priority.
If you like it so much, we would really appreciate you leaving a review about your experience with us here: https://www.trustpilot.com/evaluate/statikco.com
Just scroll down the page and click on 'write a review'!
Thank you so much and have a great day!

iPad-iphone
My iPad and iPhone do not charge while mij Samsung phone does charge fine. Is this a problem with apple?
Hi, Ina!
One of our agents will message you to help with the issue. Please check your email. :)