HyperMount 充電ベント マウント ワイヤレス充電器
Vent Mount Wireless Charger
In stock, ready to ship
🇺🇸 Shipping Within 24 Hours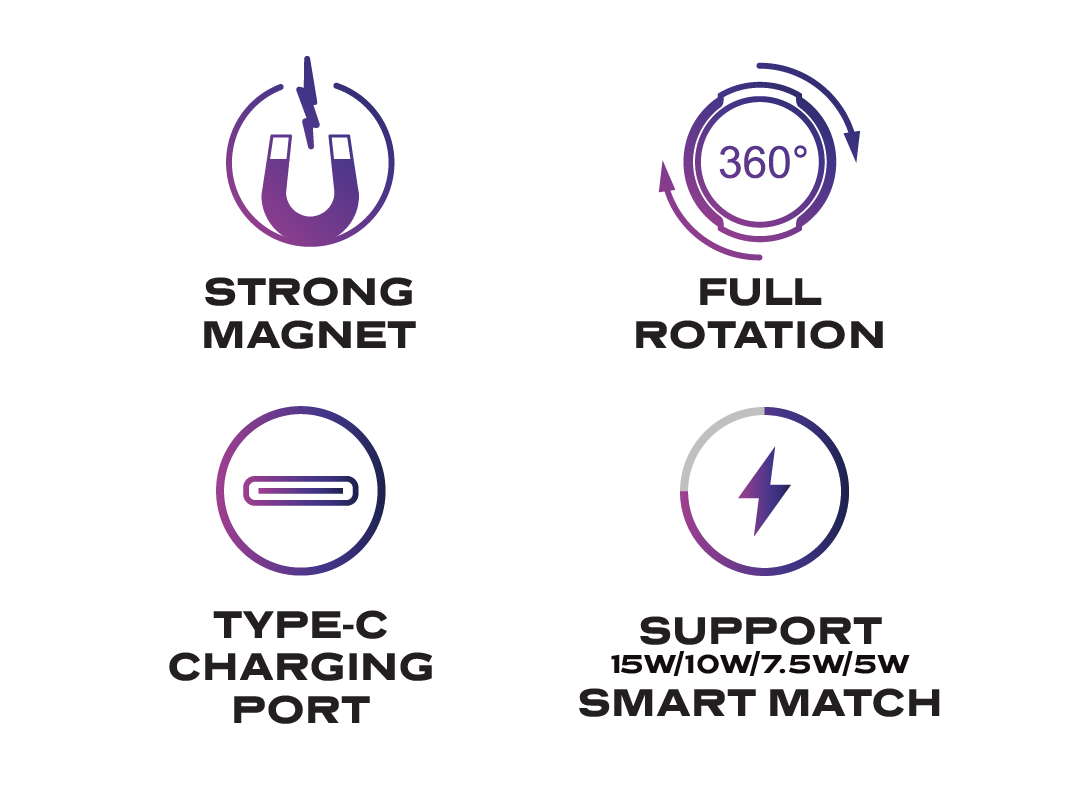 2-in-1 MagSafe Vent Mount and Charger. Use your car's air vent to mount your iPhone and charge it up all at once with the MagSafe charging feature.
Fast Charging for MagSafe iPhones. Get the fastest MagSafe charging speeds available, with up to 15W of power for your iPhone. Perfect for commuting, taking a road trip, or keeping your GPS on without draining your battery.
Landscape or Portrait: Turn your phone to the side for GPS, or keep it in portrait mode for music, audiobooks, calls, and more.
360° Rotation for Comfort and Visibility. Quickly and easily get the perfect angle for optimal visibility while driving.
Universal Compatibility for Cars, Trucks, and SUVs. Works with the air vents in almost all cars, trucks, and SUVs.
statikco.com から購入したすべての商品は、特に明記されていない限り 24 時間以内に発送されます。
受領後 60 日以内であれば、損傷のない商品を返品できます。返品を開始し、返品ポリシーの詳細を確認するには、 ここをクリックしてください。
statikco.com で購入したすべての新製品には 1 年間の保証が付いています。
購入後 1 年以内に通常の磨耗により製品が破損した場合は、交換させていただきます。詳細については、ここをクリックしてください。
15W QUICK CHARGING SPEED
Support 15W(max) wireless charging and downward compatible with 10W/7.5W/5W output.
THE PERFECT ANGLE
View driving directions, record videos, and make phone calls.
Compatible with all MagSafe products