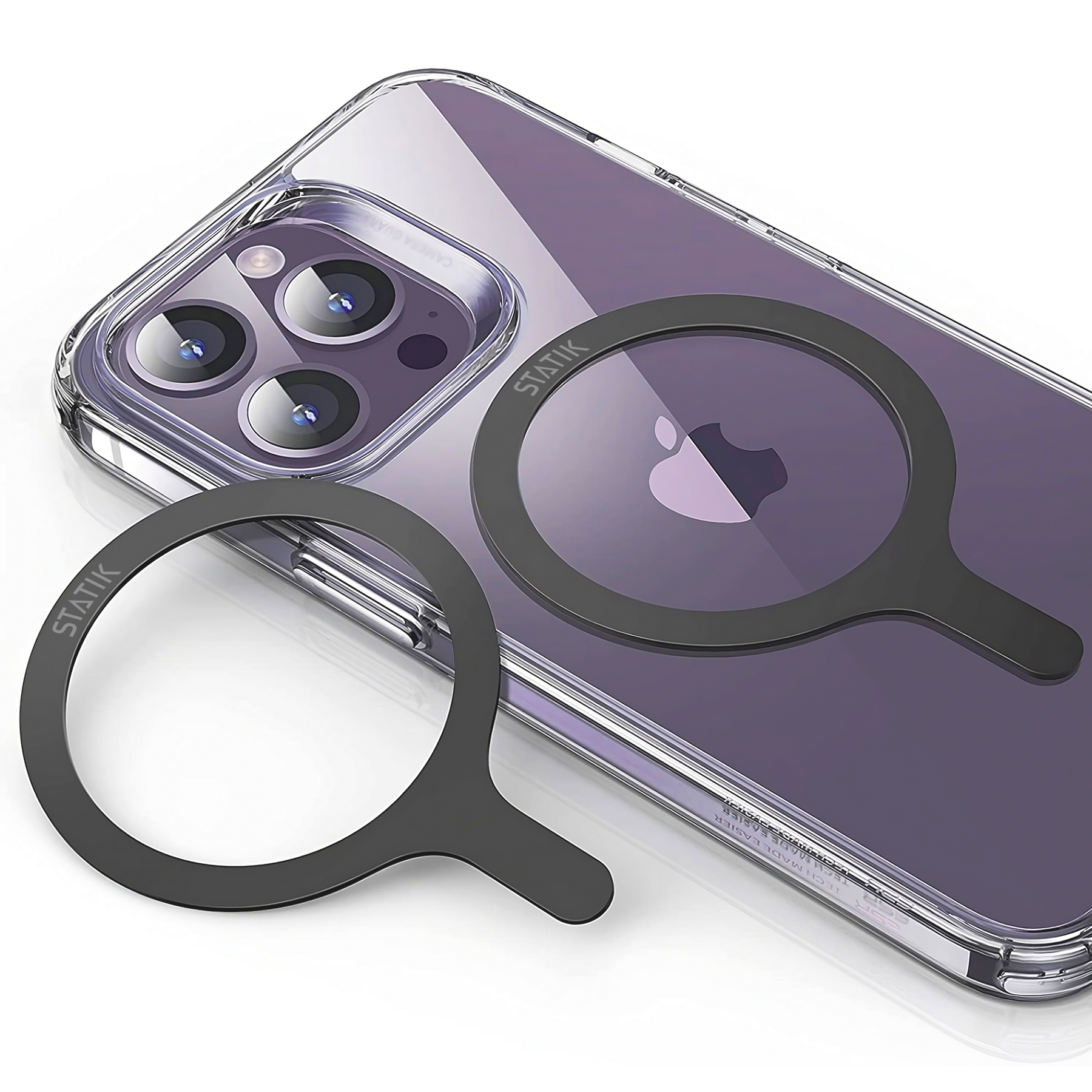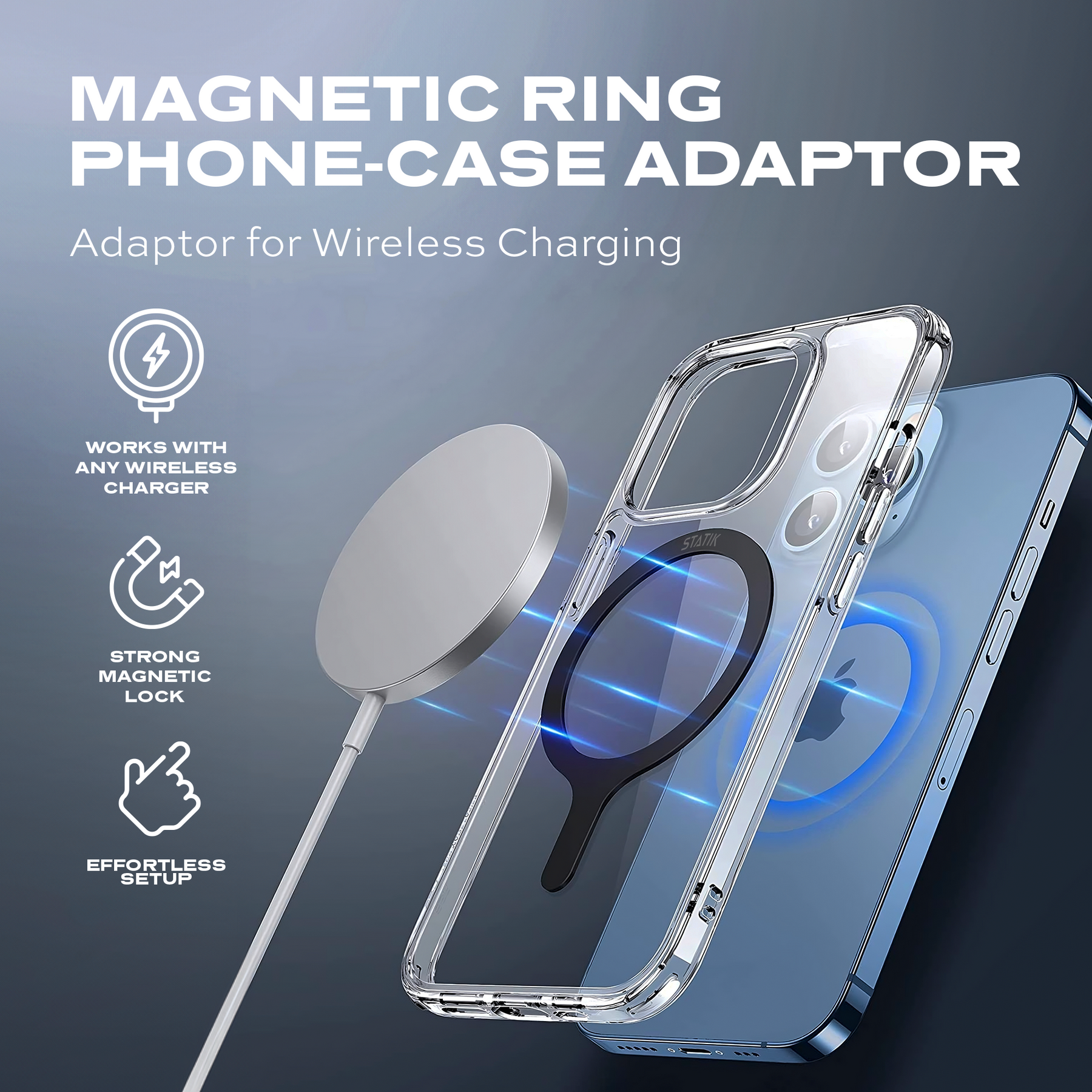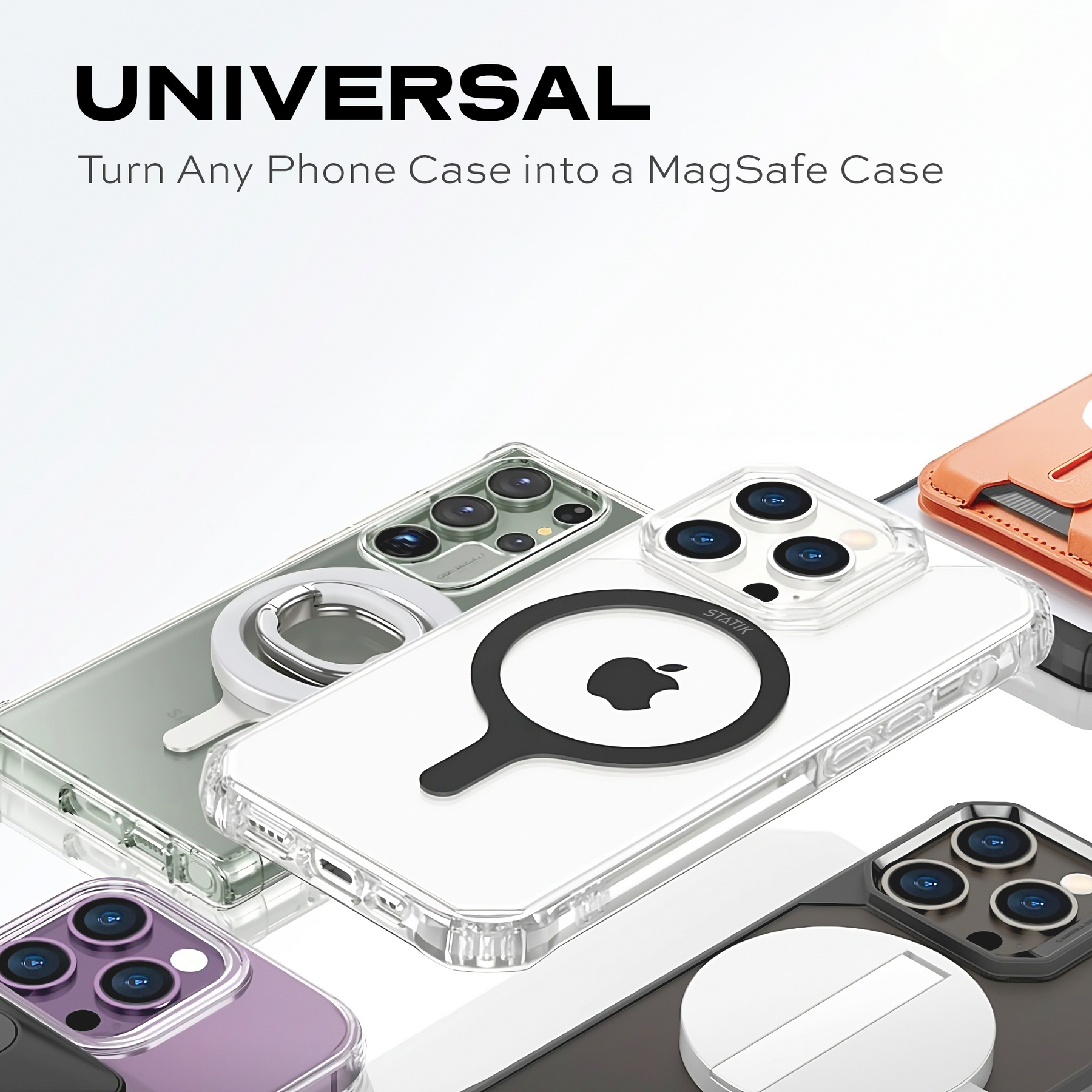 SnapLoop Magnetic Ring
In stock, ready to ship
🇺🇸 Shipping Within 24 Hours
Universal: Turn Any Phone Case into a MagSafe Case. Easily connect to MagSafe accessories even with a typical phone case. Simply stick the SnapLoop onto your case and connect!

Get the Full Use of MagSafe Features with Any Standard Phone Case. Works with magnetic car mounts, desk charger docks, power banks, card wallets, and more. Get the full use of MagSafe features with any standard phone case.

Powerful, Secure Connection For Your Phone (and Wallet). Keeps your phone and magnetic wallet securely attached. SnapLoop won't let your phone fall off your magnetic car mount.

Soft & Smooth Silicone Rubber Finish. SnapLoop is soft to the touch and slim enough that you hardly notice it's even there. Perfect for all types of smartphones.

Easy to Install. Easy to Remove. Simply peel, stick, and press to attach SnapLoop to your phone. Want to remove it? Simply peel it off your case with no sticky residue left behind.
All items purchased from statikco.com ship within 24 hours unless otherwise stated.
You can return any undamaged items within 60 days of receipt. To start a return and learn more about our return policy, click here.
All new products purchased at statikco.com come with a 1 year warranty.
If your product breaks under normal wear and tear within 1 years of purchase, we will replace it for you. Click here for more details.
I bought the cable and the three adapters so is the adaptor for an Android Galexy S21 separate and have to buy one.
Hi, Tim!
One of our agents will get in touch with you to help.. Please check your inbox. :)
I have not received the SnapLoop Magnetic Ring but did get the Power Bank in carrying case. Nothing else was with it. Sorry. When should I expect it??????
Hi, Fran!
Your order was already delivered to your address on 8/8/2023. Kindly check your email for the tracking details. :)