スタティック 360 プロ
100W Universal Magnetic Charge Cable | 480mb/s Data Transfer
In stock, ready to ship
🇺🇸 Shipping Within 24 Hours
Statik 360 Pro 100W データ転送機能付き ユニバーサル マグネット式充電ケーブル - 従来のケーブルより10倍高速!
ノートパソコン、スマートフォン、タブレットなど:素早く

楽しみに戻れます。

BlitzChargeを搭載した360 Proは、ノートパソコン、スマートフォン、タブレット、ドローンなどを含む、あらゆるデバイスを充電できます。
Apple CarPlayとAndroid Autoに最適:

480mb/秒の超高速データ転送で音楽をストリーミングしたり、ポッドキャストを聴いたり、GPSを使ったりできます。
ユニバーサル ケーブル:

あらゆるデバイスを充電するためのLightning、USB-C、およびMicro-USBチップに加え、さまざまな電源アダプターで動作するUSB-CおよびUSB-Aアダプターが付属しています。
二度と誤って切断しない:
アップグレードされたマグネットチップは2倍の磁力を持ち、仕事中や遊んでいる途中はデバイスに接続されたままになります。誤って充電が切断されたり、朝起きて充電されていないままだったなんてことはありません。
STATIK 360 Pro チップは、他のスタティック製品と互換性がありません。
警告:この製品は、カリフォルニア州において、癌や先天異常もしくは、その他の生殖障害を引き起こすことが知られているビスフェノール A (BPA) を含む化学物質にさらされる可能性があります。詳細については、

www.P65Warnings.ca.govをご覧ください。
statikco.com から購入したすべての商品は、特に明記されていない限り 24 時間以内に発送されます。
受領後 60 日以内であれば、損傷のない商品を返品できます。返品を開始し、返品ポリシーの詳細を確認するには、 ここをクリックしてください。
statikco.com で購入したすべての新製品には 1 年間の保証が付いています。
購入後 1 年以内に通常の磨耗により製品が破損した場合は、交換させていただきます。詳細については、ここをクリックしてください。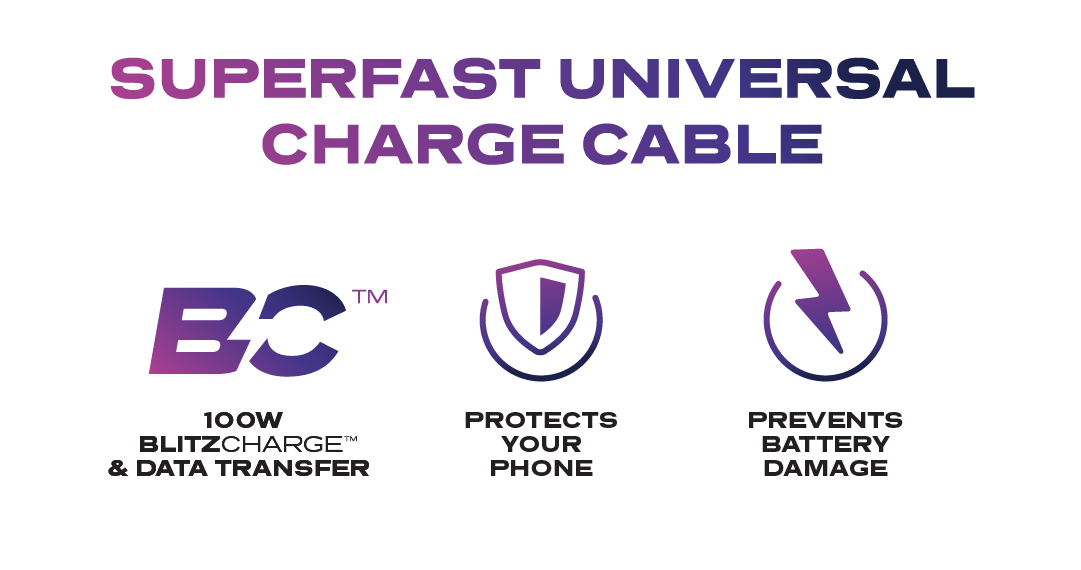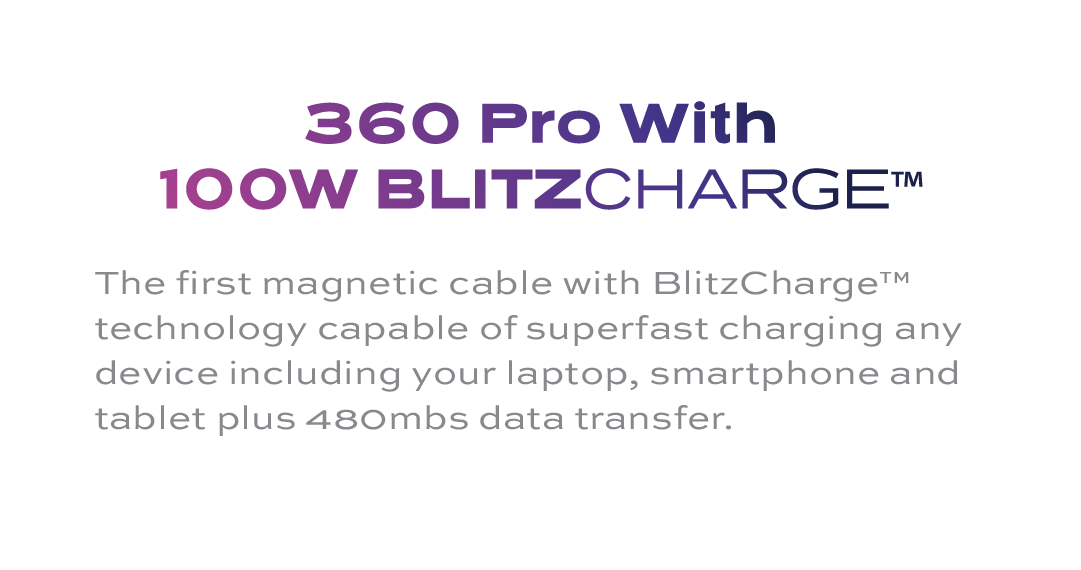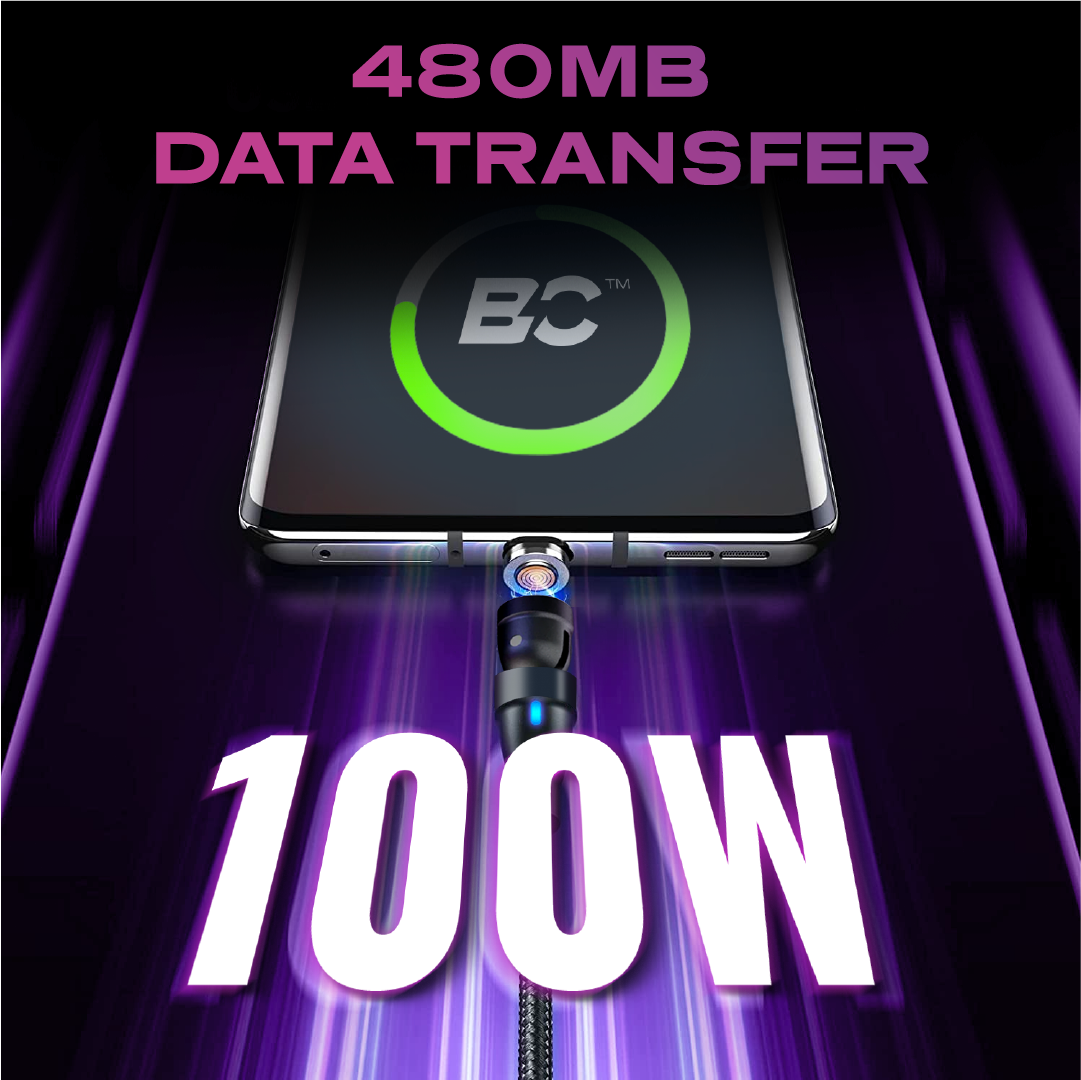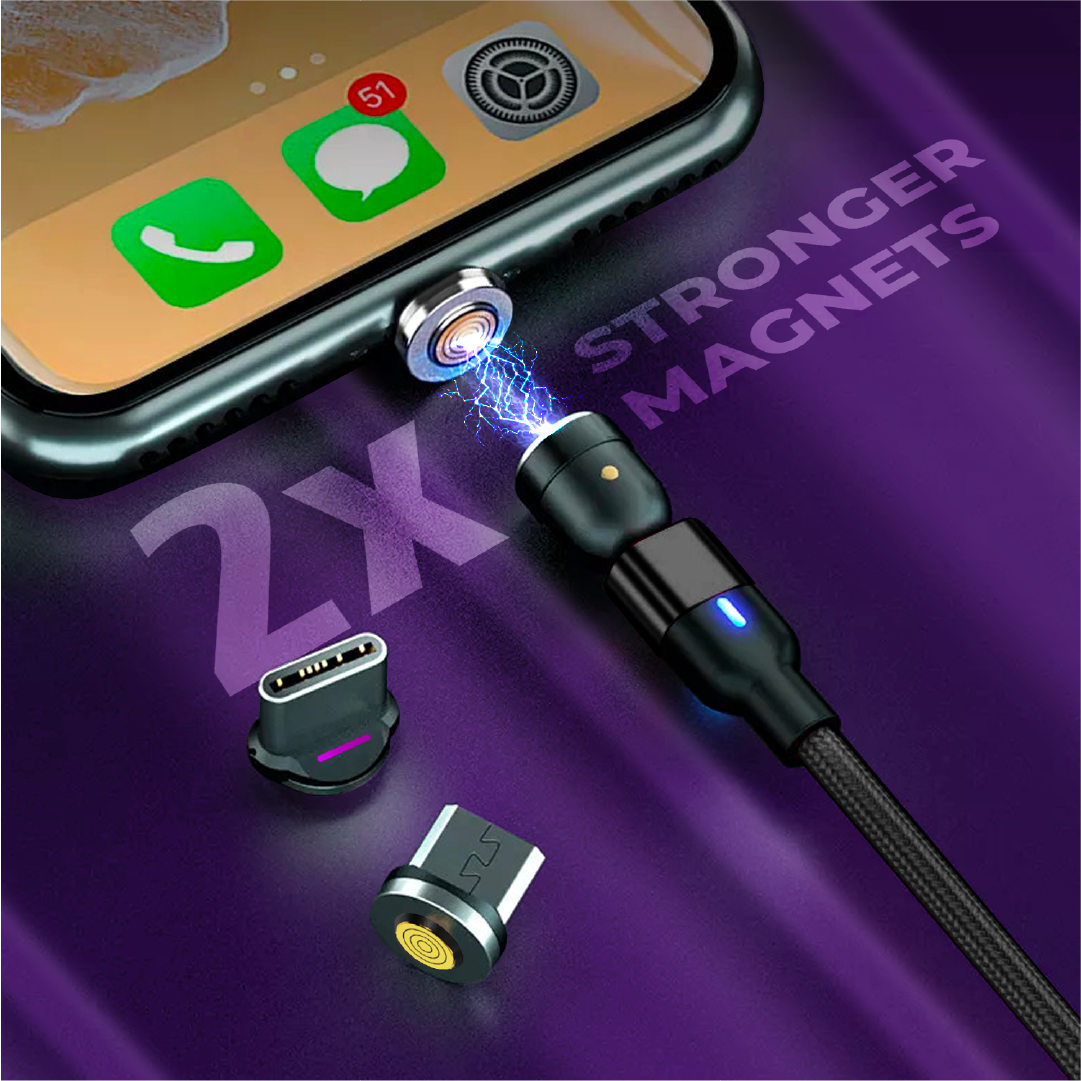 Static 360
Neat cord. Does exactly what it promises to do
Starts out nice, but the tips are failing fast
I like ,Avnet I tipped cables and this is my third attempt. It seems to be performing well on my lightning iPad and iPhones. But 2 months in and my original tip is blown and no longer works with any of my devices. Lucky for me, I spent the extra $10 and got a set of spare tips. Unlucky for me, my backup lightning tip is starting to fail and it only charges right side up and I have to fiddle with it. For a $30 cable I was hoping to get more than a few months use out of it. I'm not sure this is better than just buying the cheap cables from Amazonmand throwing them away after a month or two. I guess I have to go back and buy even more tips, but for $10 for a set of tips and getting only one lightning, this becomes a pretty expensive consumable.
I do like the flexible hinge. IPads are just terribly designed from a cable management pov. That connector always gets in the way and if/when you drop it, the cable always gets crunched. The magnetic breakaway design helps this a lot and the hinge adds another level. But I'm not sure if a simple 90 degree connector wouldn't be superior and more reliable. Moving parts are generally not a good idea in terms of reliability as a rule, so I was leery from the start, but I wasn't expecting the tips to fail so soon.
A surprisingly good bit of wire
With the 3 attachments that come with the cable a great range of items can be charged. What would be handy would be a pack of extra USB-C connectors as this is rapidly becoming the standard.
Absolutely great
I purchased the 360 at first and wasn't fast charging for me they kindly sent me this instead and it's great ! 3 different devices with 3 different heads charge nicely. Mo more kids pulling the cord and damaging the tablet/phones. Brilliant idea and spot on.
Hello, Saina!
Thank you for your support and satisfaction with our products! 


We are delighted that you liked our offerings, and your positive feedback motivates us to continue delivering top-notch quality and service.


Your appreciation means the world to us!

Just Pay Attention to What Product You Are Purchasing
Didn't realize that the 360 Pro doesn't work with the original tips.