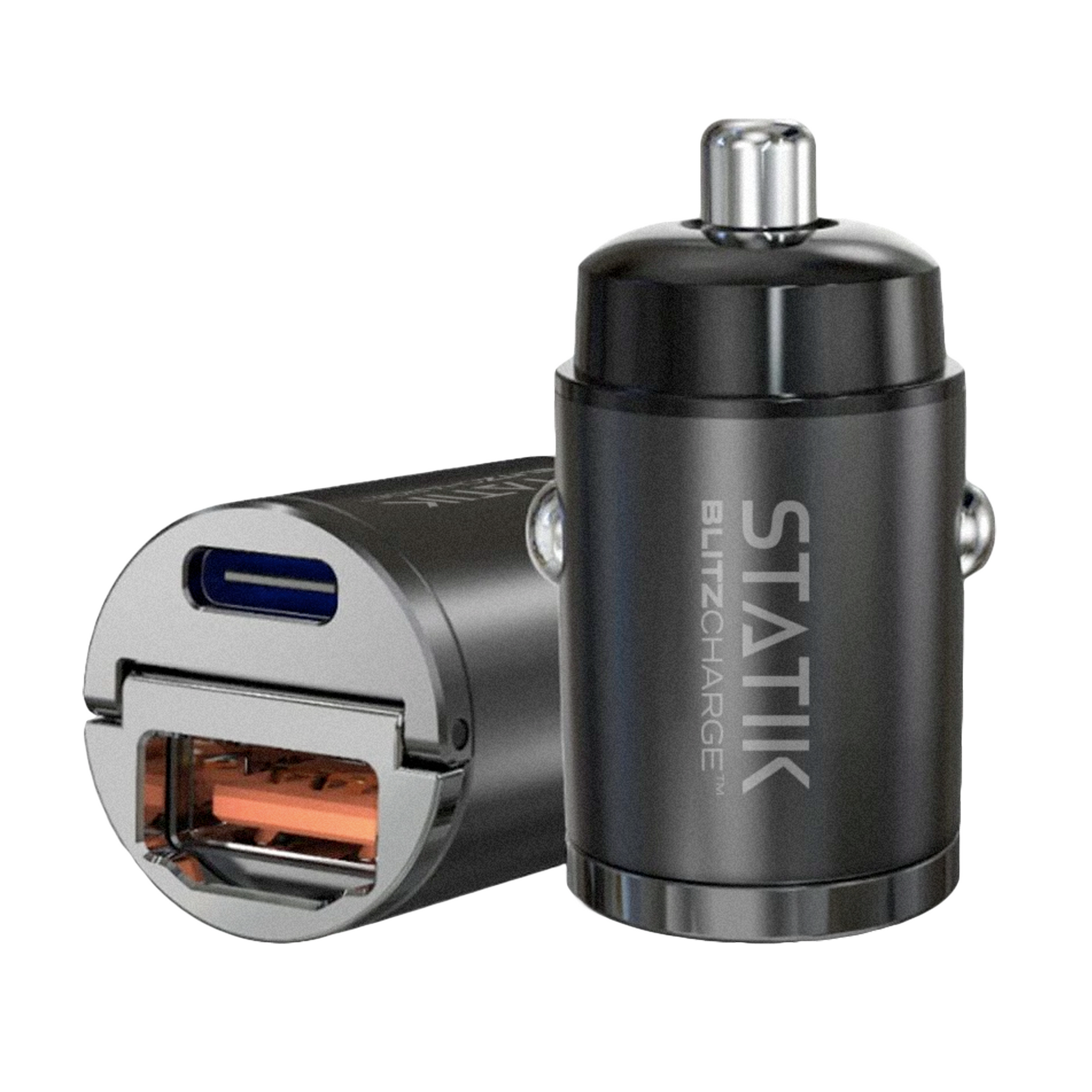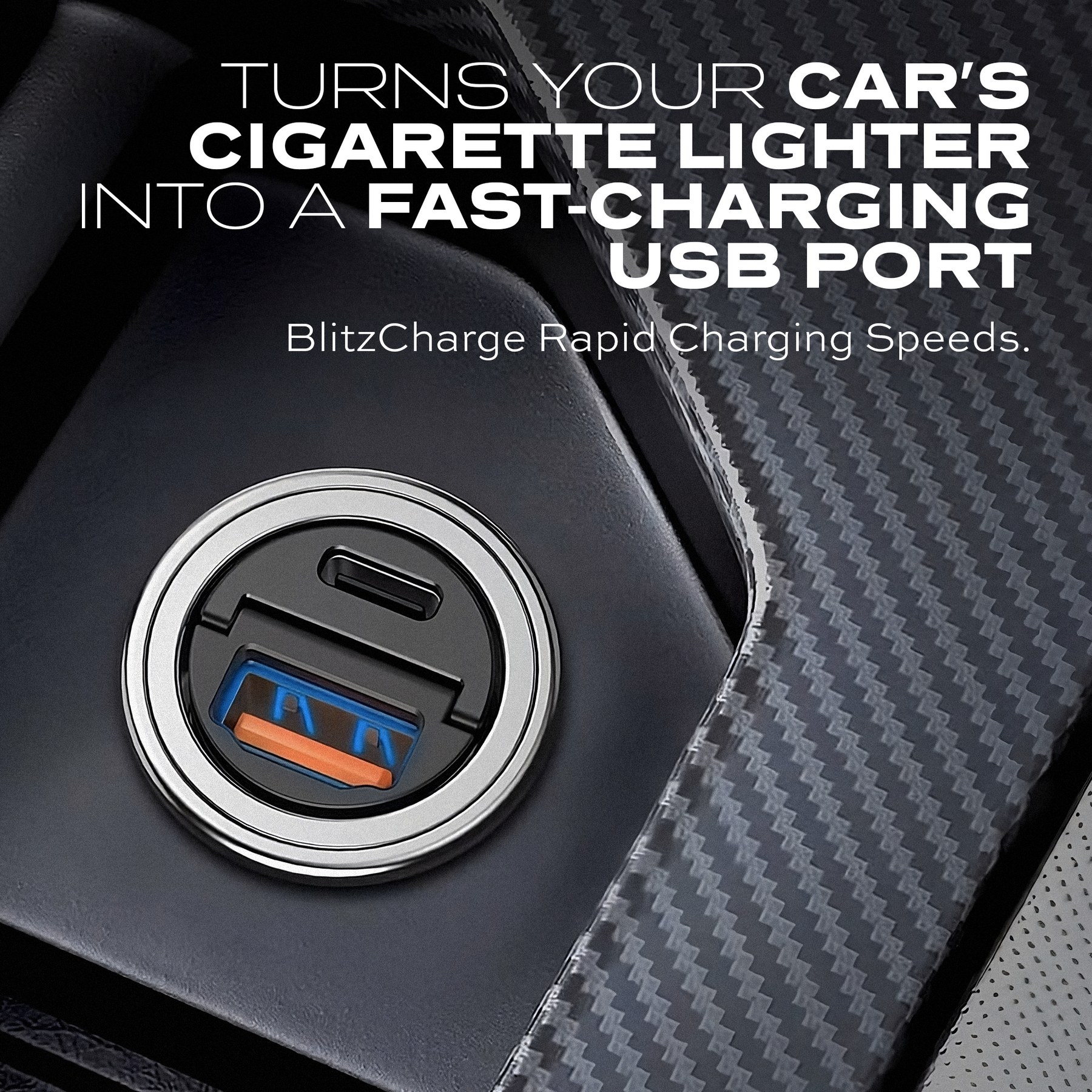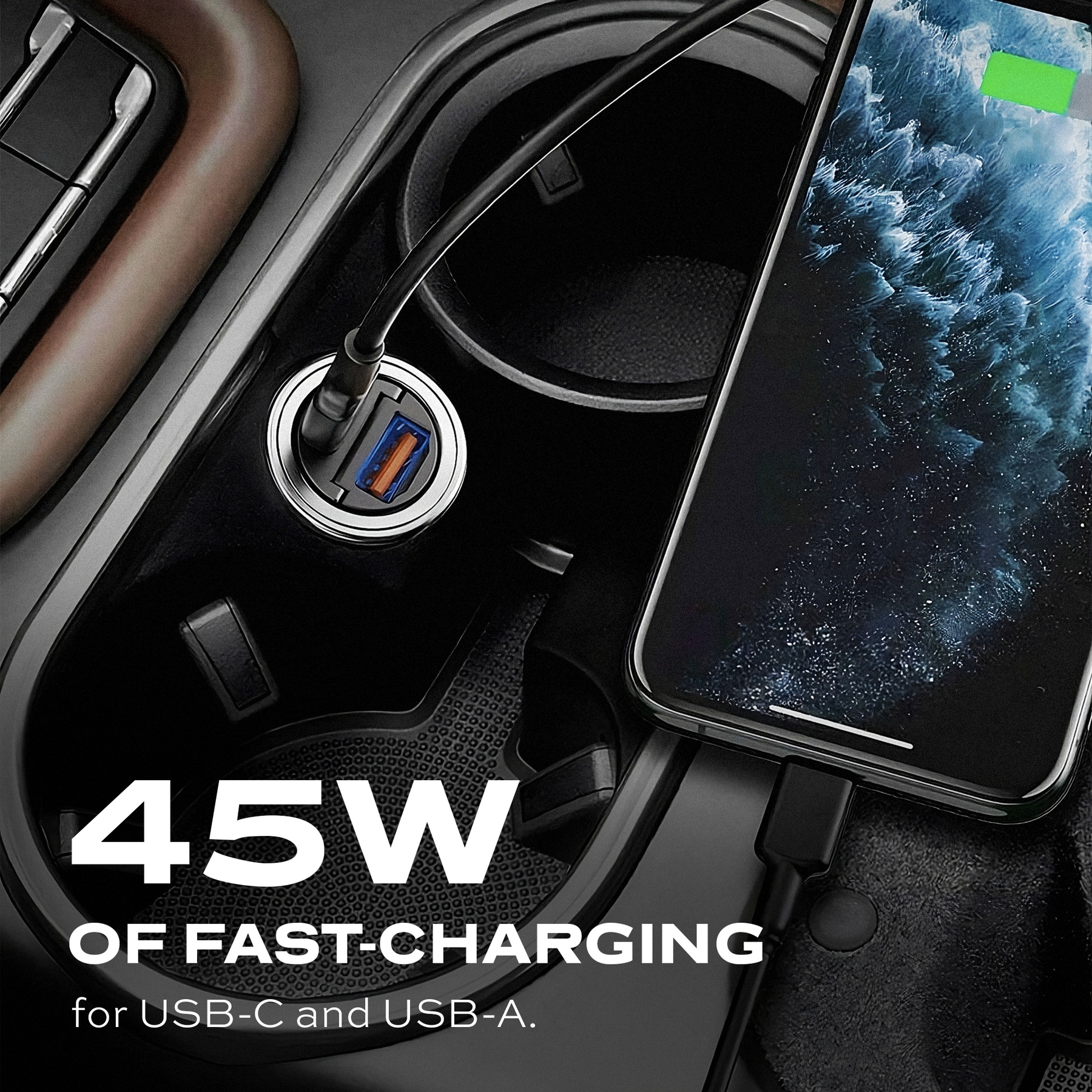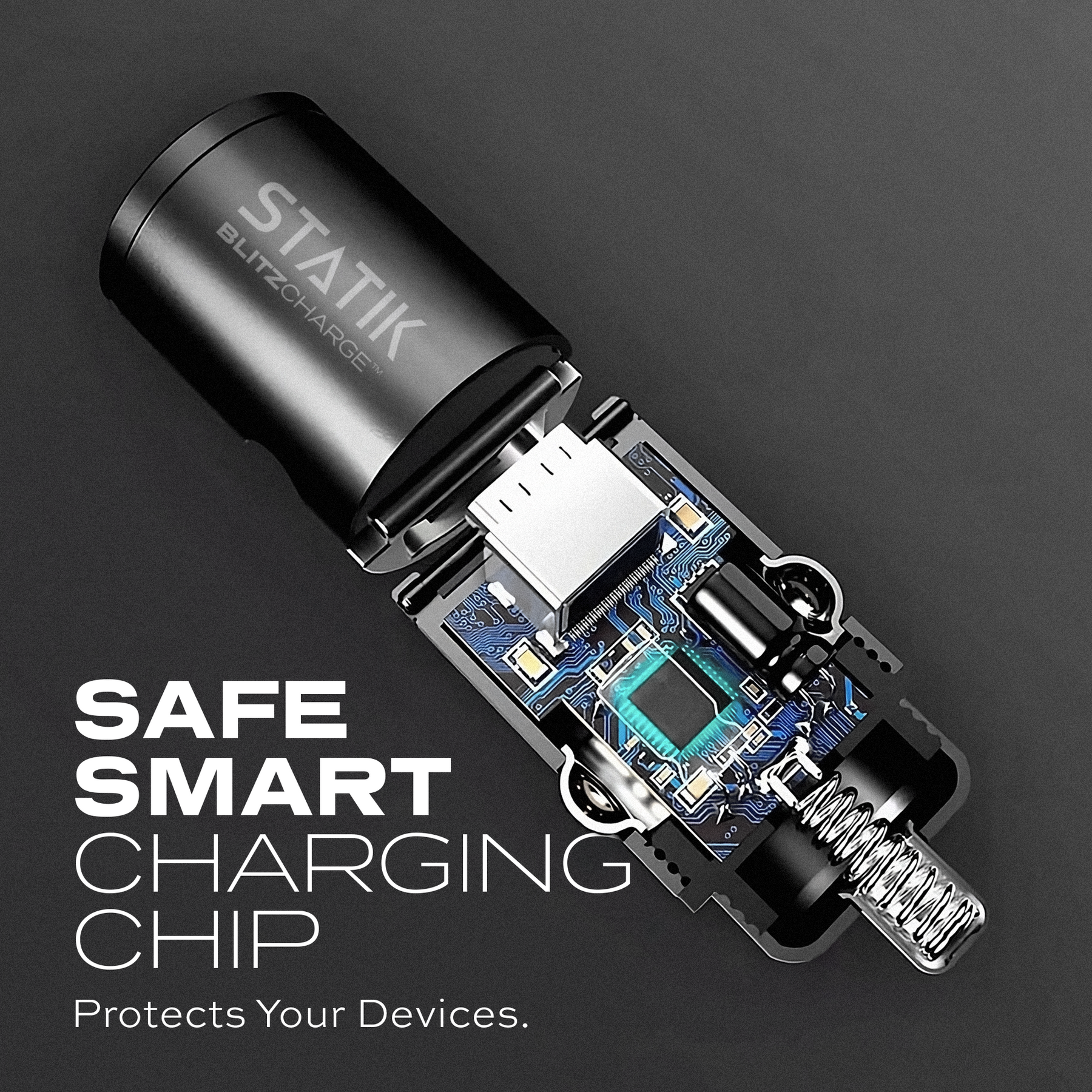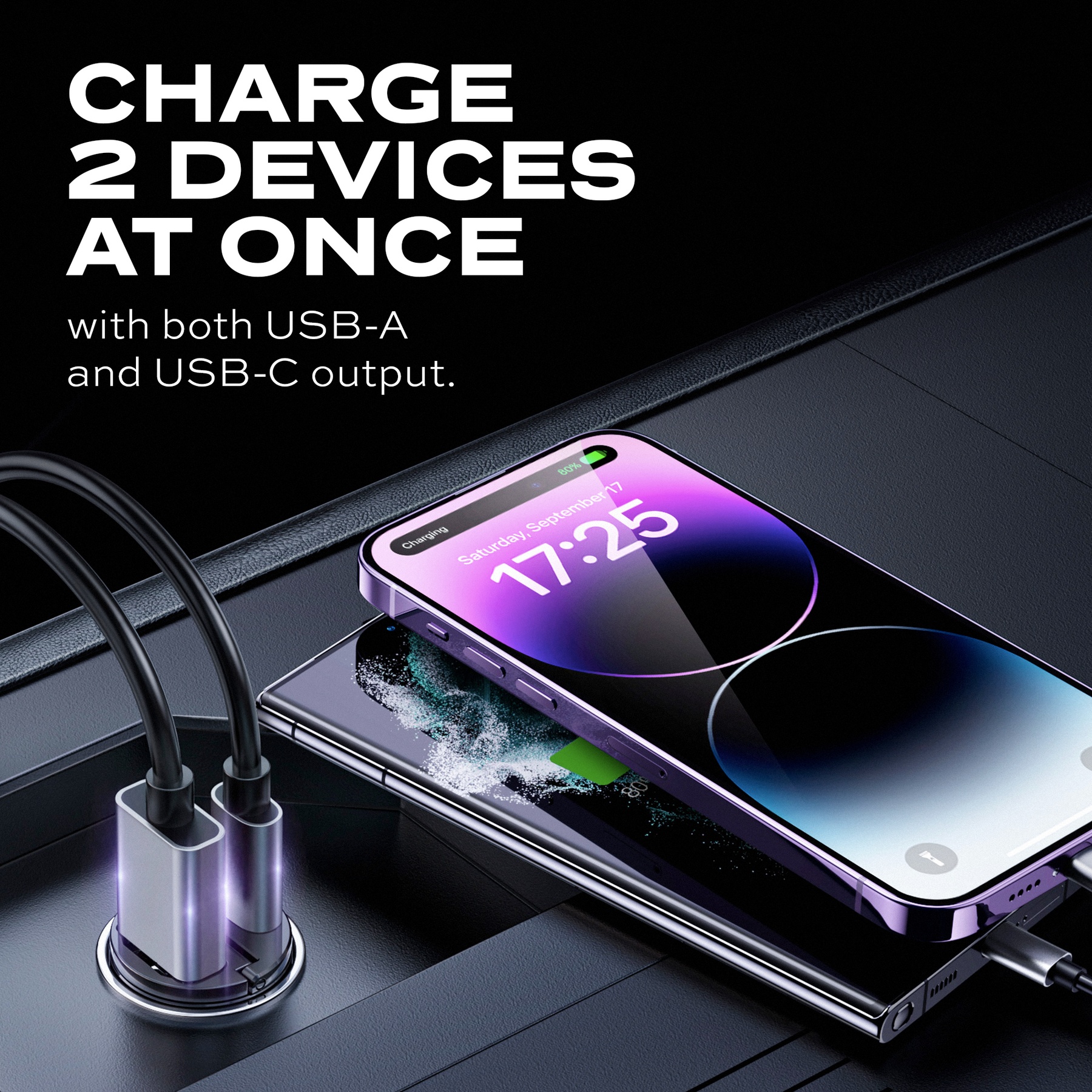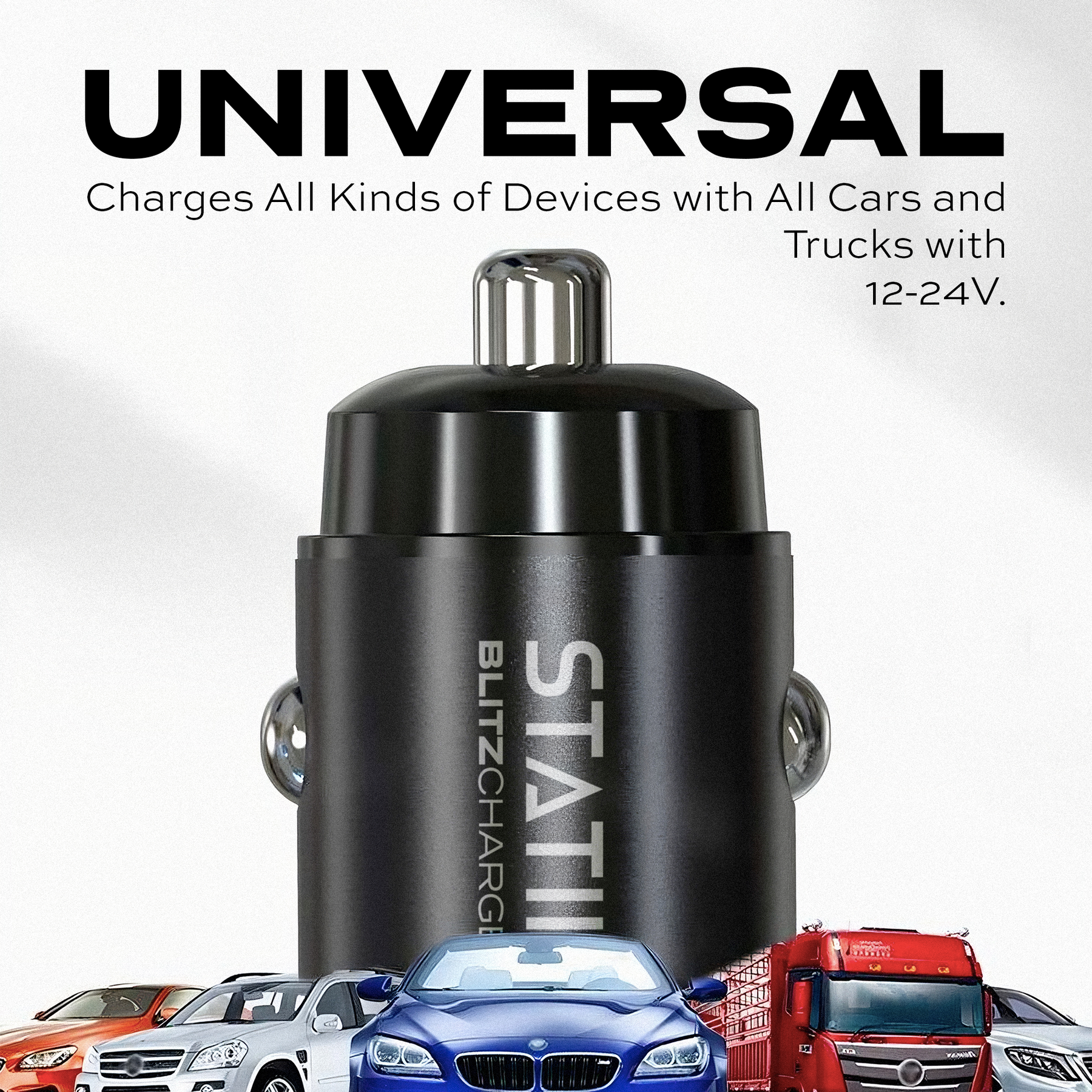 BlitzCharge 45W デュアルカーチャージャー
Dual Car Charger | Universal & Compact
In stock, ready to ship
🇺🇸 Shipping Within 24 Hours
Turns Your Car's Cigarette Lighter Into a Fast-Charging USB Port. This adaptor gives you BlitzCharge rapid charging speeds with your car or truck's cigarette lighter outlet. 
45W of Fast-Charging for USB-C and USB-A: Get up to 45W of power, charging a smartphone from 0 to 46% in about just 20 minutes.
Compact Design Stays Flush with Your Car – Won't Block Your Gear Shift or Hit Your Hand. The sleek design stays out of your way, and it's easy to install or remove. Simply slide it in to get started, and pull the folding tab to take it out.
Safe Smart Charging Chip Protects Your Devices. Get safe, rapid charging with the built-in Power Delivery & Quick Charge (PD & QC) dual-core intelligent identification chip. Intelligently sends the right amount of power to your device without overloading the battery.
Universal Adaptor Charges All Kinds of Devices. Charge up your phone, tablet, GPS, camera, and more. Compatible with all cars and trucks with 12-24V. Works with iPhone, Android, and more.
WARNING: This product can expose you to chemicals including Bisphenol A (BPA), which is known to the State of California to cause cancer and/or birth defects or other reproductive harm. For more information go to www.P65Warnings.ca.gov
statikco.com から購入したすべての商品は、特に明記されていない限り 24 時間以内に発送されます。
受領後 60 日以内であれば、損傷のない商品を返品できます。返品を開始し、返品ポリシーの詳細を確認するには、 ここをクリックしてください。
statikco.com で購入したすべての新製品には 1 年間の保証が付いています。
購入後 1 年以内に通常の磨耗により製品が破損した場合は、交換させていただきます。詳細については、ここをクリックしてください。