SmartCard
The Sleekest Tracking Card | Works with Apple Find My App
In stock, ready to ship
Shipping Within 24 Hours
Works with the Apple Find My App: Add your SmartCard to the Find My app on your Apple device. Play a sound on your SmartCard to find it nearby, or locate it with the Apple Find My Network, with the help of millions of Apple devices around the world.

Get Notified When You Leave It Behind. The Apple Find My app proactively prevents you from losing your wallet or ID card by sending notifications to your iPhone, CarPlay, or AirPods if you leave your SmartCard behind.

Lost Mode Helps You Get It Back. If your SmartCard goes missing, you'll see the last known location on a map. Lost Mode will show a message and contact information to anyone who finds your card.

Ultra-Slim – The Most Sleek Tracking Card Anywhere. The SmartCard is the size of about two credit cards – less than 2mm thick – and the slimmest tracking card on the market.

Lanyard Slot – Never Lose Your ID Card or Security Badge Again. If you use a card to enter your office or hospital, the SmartCard can save you from annoying HR visits and security breaches.

Wireless Charging: Use any qi-enabled wireless charger to charge up your SmartCard. No special charging cable required. Reusable and built to last.

Long Lasting - 12 Months of Battery. The SmartCard lasts a whole year on a single charge, so you don't have to worry about recharging it every week.

Waterproof & Ready for Adventure: Don't worry about accidents, spills, splashes, or dips. With an IPX7 rating, the SmartCard has one of the highest waterproof ratings possible – just in case you drop it in the pool or the ocean. It can survive up to 30 minutes in 3 feet of water.
statikco.com から購入したすべての商品は、特に明記されていない限り 24 時間以内に発送されます。
受領後 60 日以内であれば、損傷のない商品を返品できます。返品を開始し、返品ポリシーの詳細を確認するには、 ここをクリックしてください。
statikco.com で購入したすべての新製品には 1 年間の保証が付いています。
購入後 1 年以内に通常の磨耗により製品が破損した場合は、交換させていただきます。詳細については、ここをクリックしてください。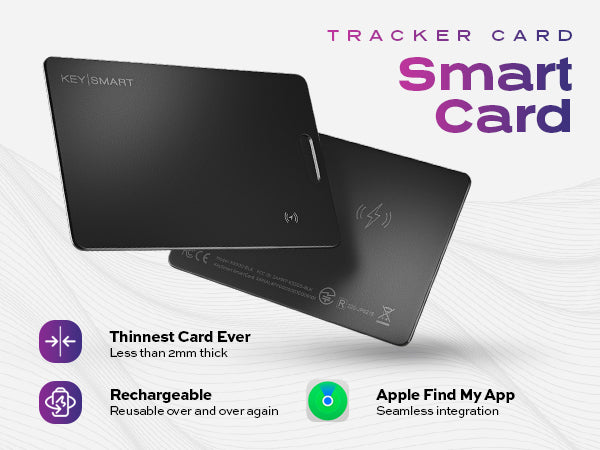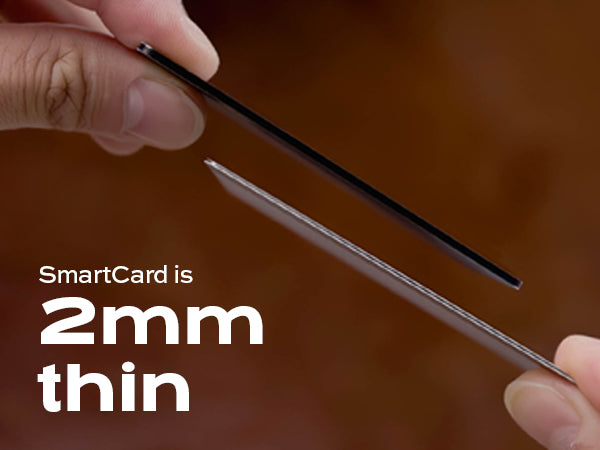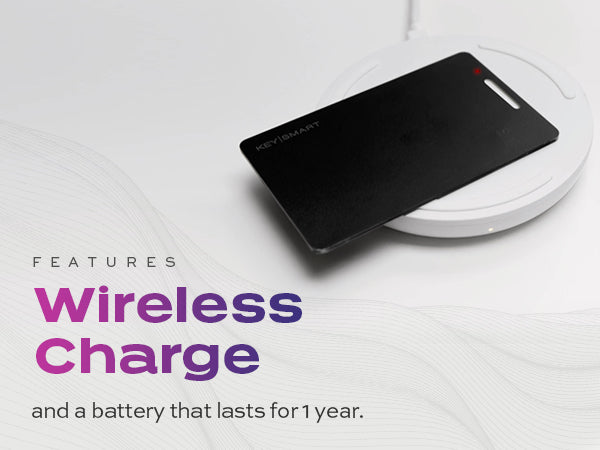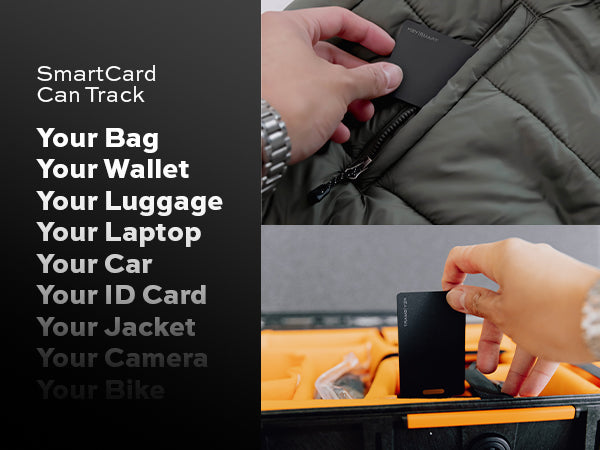 Finally a find my device that doesn't have you throwing it away after a year. Thank you statik for such amazing products.
Major fan of Statik products. Wonderful additions
Find Me
This is the location device you need. It's super thin. Battery life is long. It recharges on a charging pad. No need for battery replacements. It is the size of a credit card. Easy to slip into your wallet, or purse. Hide it in your car just incase. Pairs with the Apple Find My App without a problem. Good idea. Good product.