Statik 360 Pro
100W Universal Magnetic Charge Cable | 480mb/s Data Transfer
In stock, ready to ship
🇺🇸 Shipping Within 24 Hours
Statik 360 Pro 100W Universal Magnetic Charge Cable With Data Transfer - 10x Faster Than Traditional Cables!
For Laptops, Smartphones, Tablets and More:
Get back to the fun faster. 360 Pro with BlitzCharge is capable of charging any device including laptops, smartphones, tablets, drones, and more.
Perfect for Apple CarPlay & Android Auto:

stream music, listen to podcasts, and use your GPS with ultra-fast 480mb/s data transfer.
Universal Cable:

Includes Lightning, USB-C, and Micro-USB tips to charge any device plus a USB-C and USB-A adapter to work with any power adapter.
Never Accidentally Disconnect Again:

Upgraded magnetic tips have 2X the magnetic strength to stay connected to your device while you work or play. It will never accidentally disconnect or leave you without a charge in the morning!
Protect Your Devices:

The magnetic tips rotate 360 degrees to stay out of the way and protects your device's power port from damage caused by dust, accidental pulls, yanks, surges, and trips.
The STATIK360 Pro tips are not compatible with other STATIK products.
WARNING: This product can expose you to chemicals including Bisphenol A (BPA), which is known to the State of California to cause cancer and/or birth defects or other reproductive harm. For more information go to 
www.P65Warnings.ca.gov
All items purchased from statikco.com ship within 24 hours unless otherwise stated.
You can return any undamaged items within 60 days of receipt. To start a return and learn more about our return policy, click here.
All new products purchased at statikco.com come with a 1 year warranty.
If your product breaks under normal wear and tear within 1 years of purchase, we will replace it for you. Click here for more details.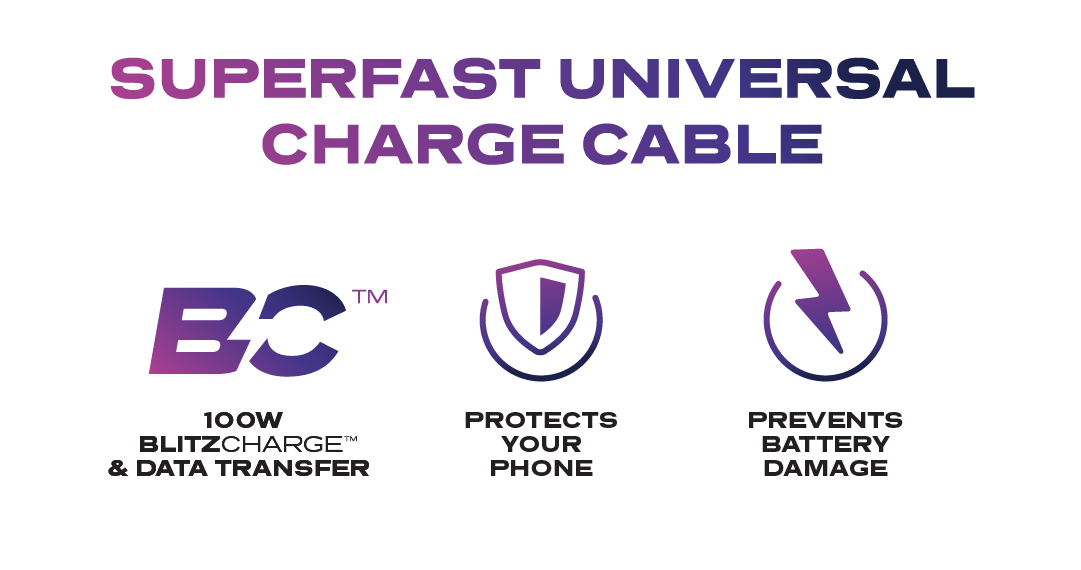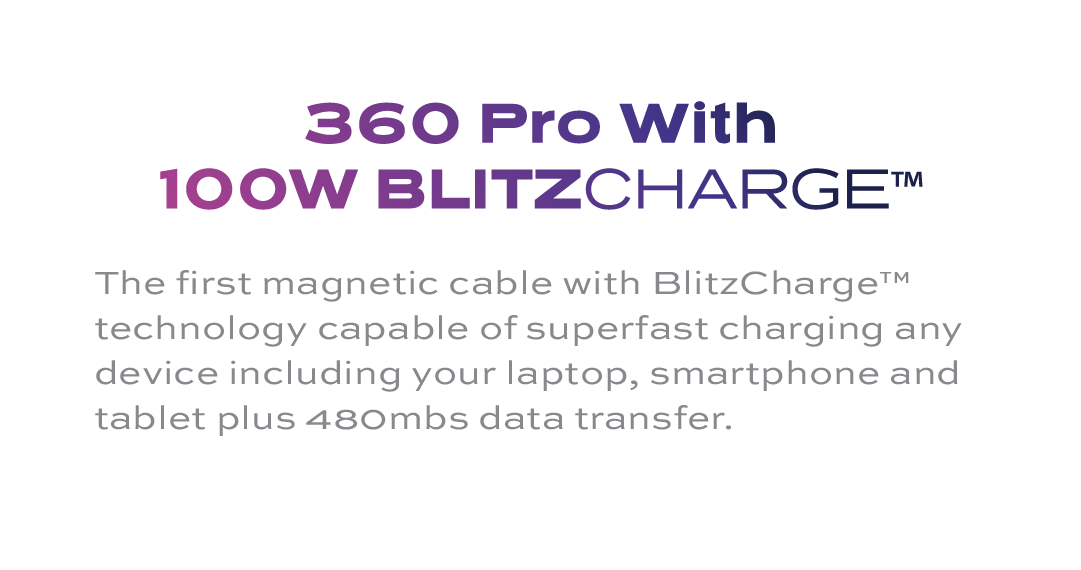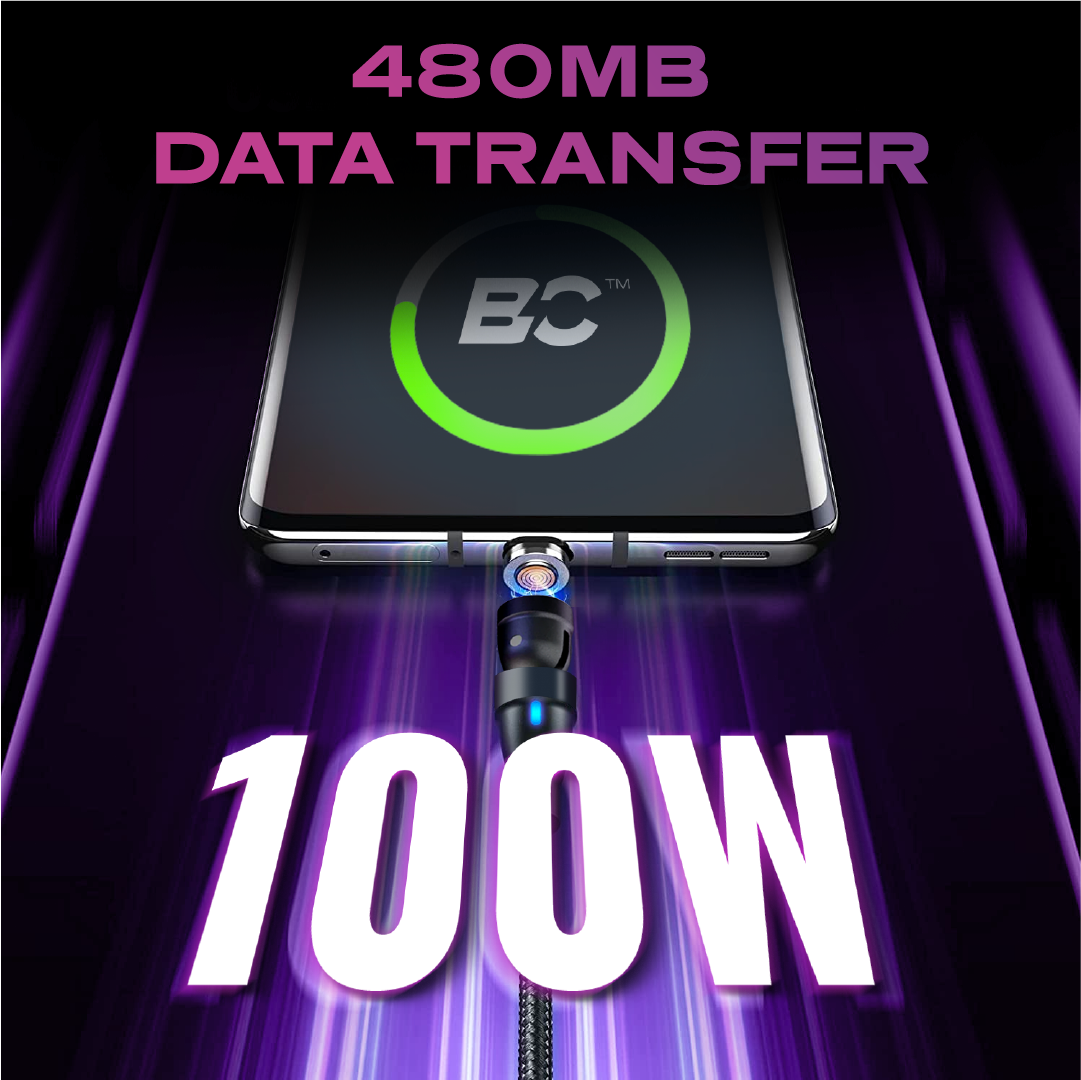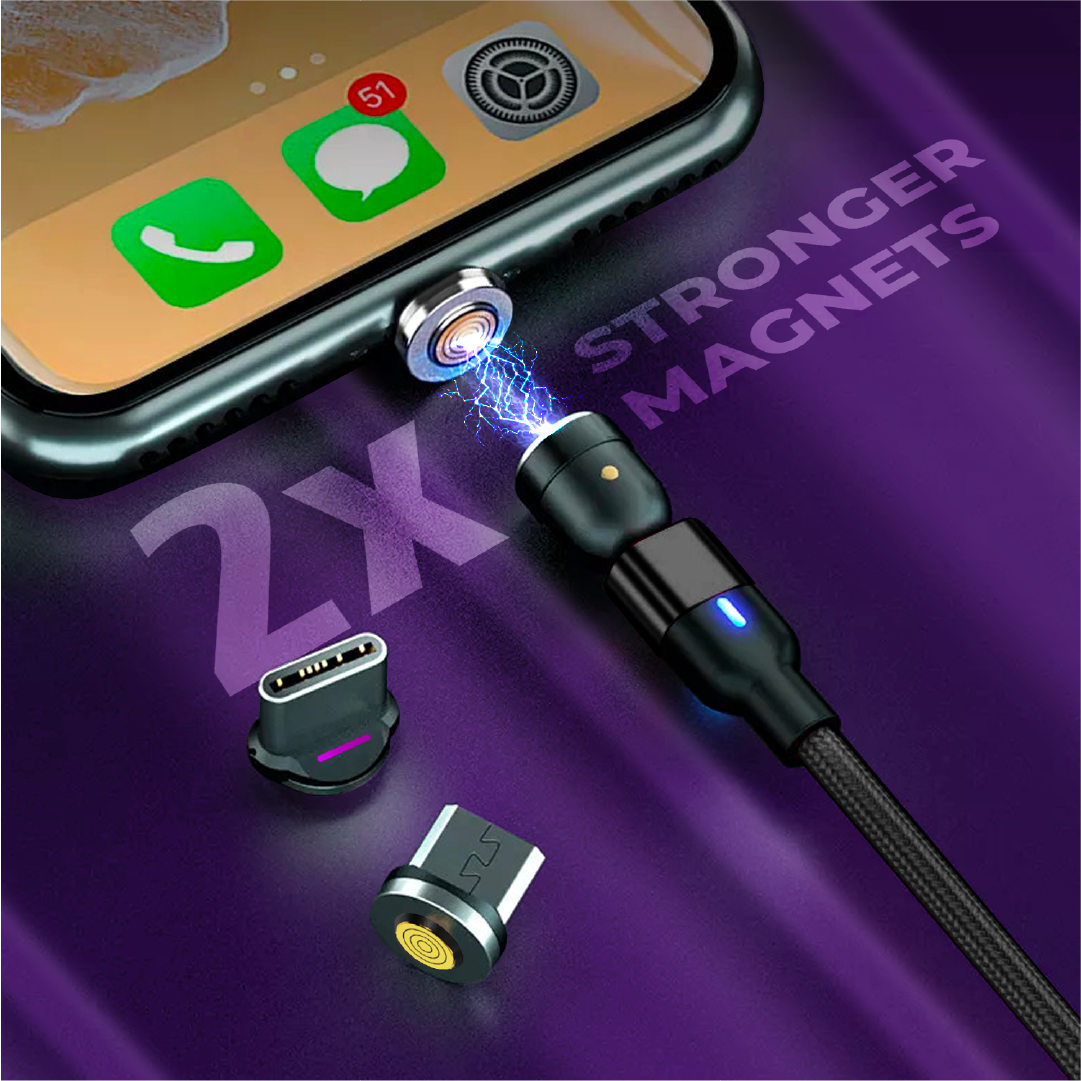 Static 360
Neat cord. Does exactly what it promises to do
Starts out nice, but the tips are failing fast
I like ,Avnet I tipped cables and this is my third attempt. It seems to be performing well on my lightning iPad and iPhones. But 2 months in and my original tip is blown and no longer works with any of my devices. Lucky for me, I spent the extra $10 and got a set of spare tips. Unlucky for me, my backup lightning tip is starting to fail and it only charges right side up and I have to fiddle with it. For a $30 cable I was hoping to get more than a few months use out of it. I'm not sure this is better than just buying the cheap cables from Amazonmand throwing them away after a month or two. I guess I have to go back and buy even more tips, but for $10 for a set of tips and getting only one lightning, this becomes a pretty expensive consumable.
I do like the flexible hinge. IPads are just terribly designed from a cable management pov. That connector always gets in the way and if/when you drop it, the cable always gets crunched. The magnetic breakaway design helps this a lot and the hinge adds another level. But I'm not sure if a simple 90 degree connector wouldn't be superior and more reliable. Moving parts are generally not a good idea in terms of reliability as a rule, so I was leery from the start, but I wasn't expecting the tips to fail so soon.
A surprisingly good bit of wire
With the 3 attachments that come with the cable a great range of items can be charged. What would be handy would be a pack of extra USB-C connectors as this is rapidly becoming the standard.
Absolutely great
I purchased the 360 at first and wasn't fast charging for me they kindly sent me this instead and it's great ! 3 different devices with 3 different heads charge nicely. Mo more kids pulling the cord and damaging the tablet/phones. Brilliant idea and spot on.
Hello, Saina!
Thank you for your support and satisfaction with our products! 


We are delighted that you liked our offerings, and your positive feedback motivates us to continue delivering top-notch quality and service.


Your appreciation means the world to us!

Just Pay Attention to What Product You Are Purchasing
Didn't realize that the 360 Pro doesn't work with the original tips.