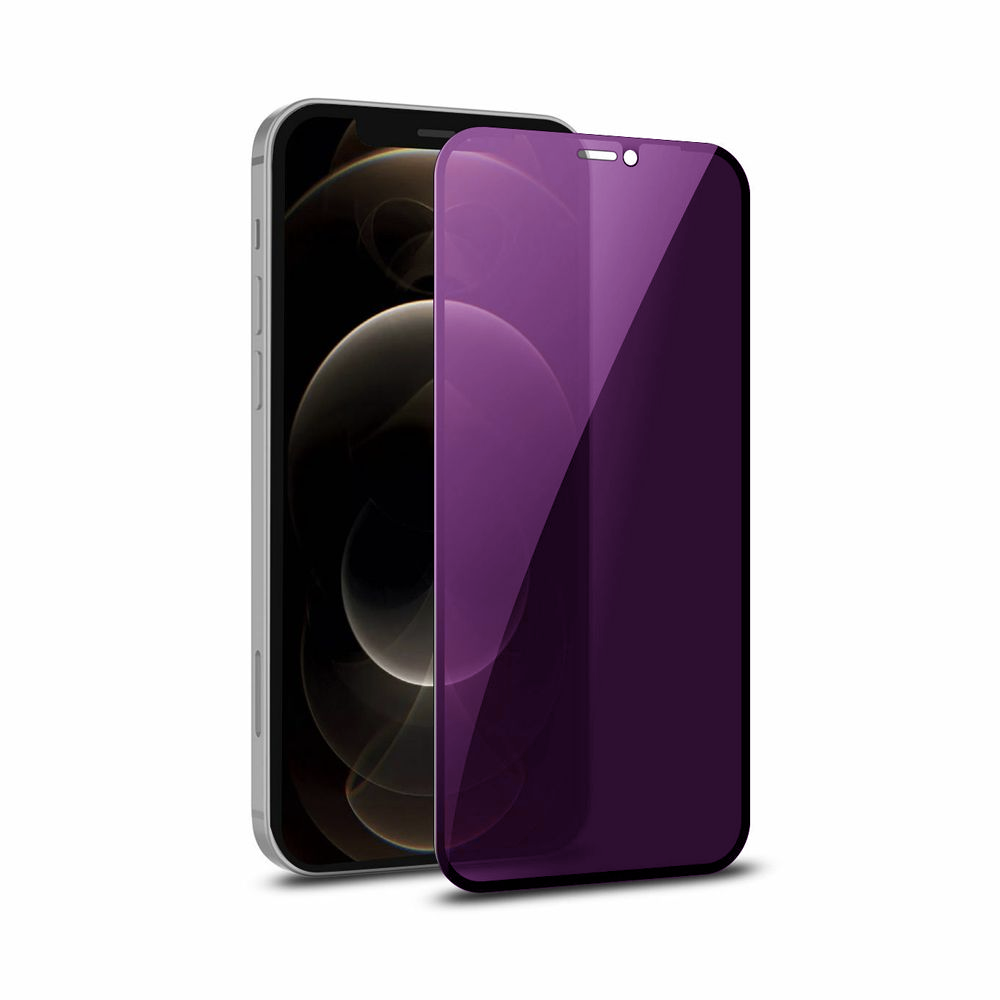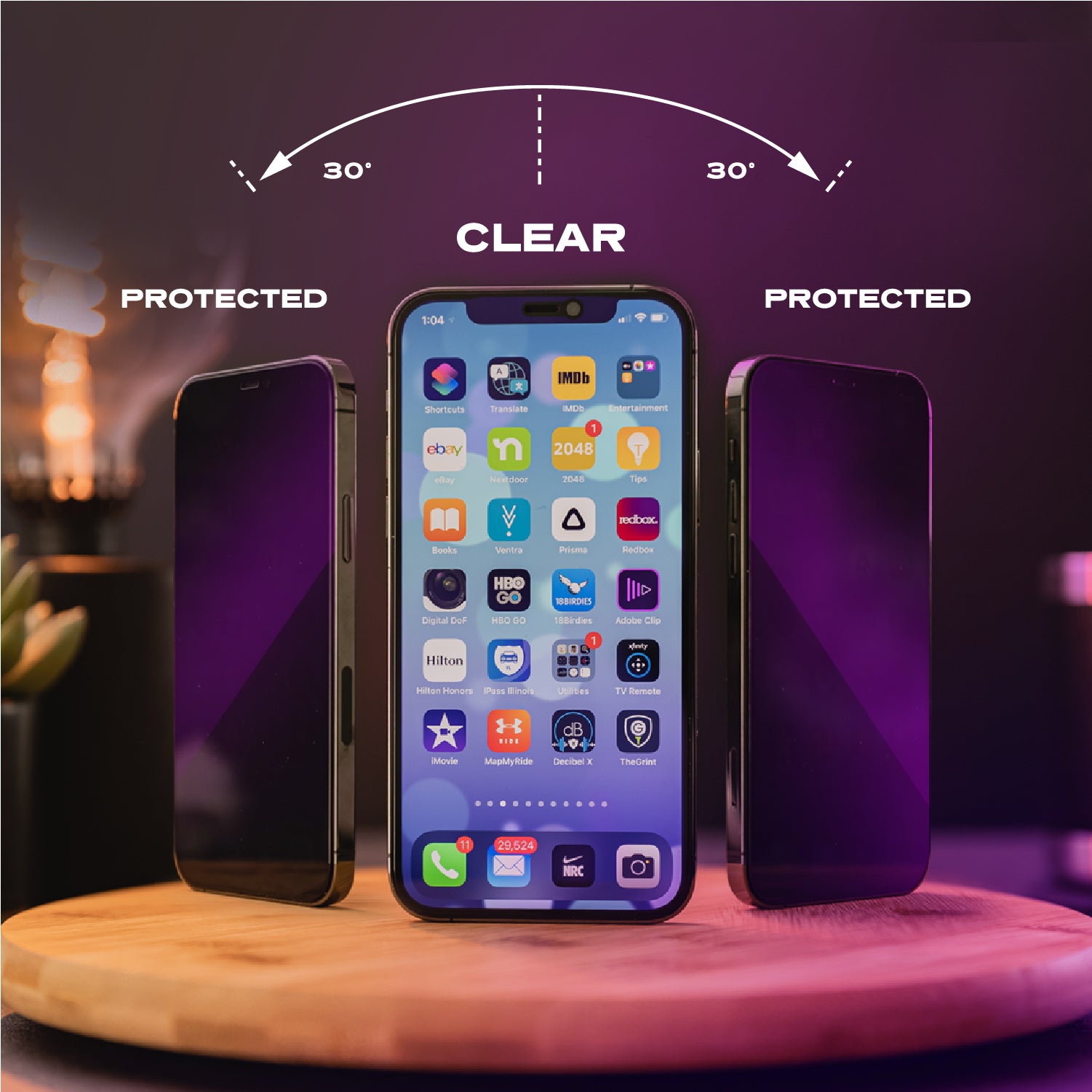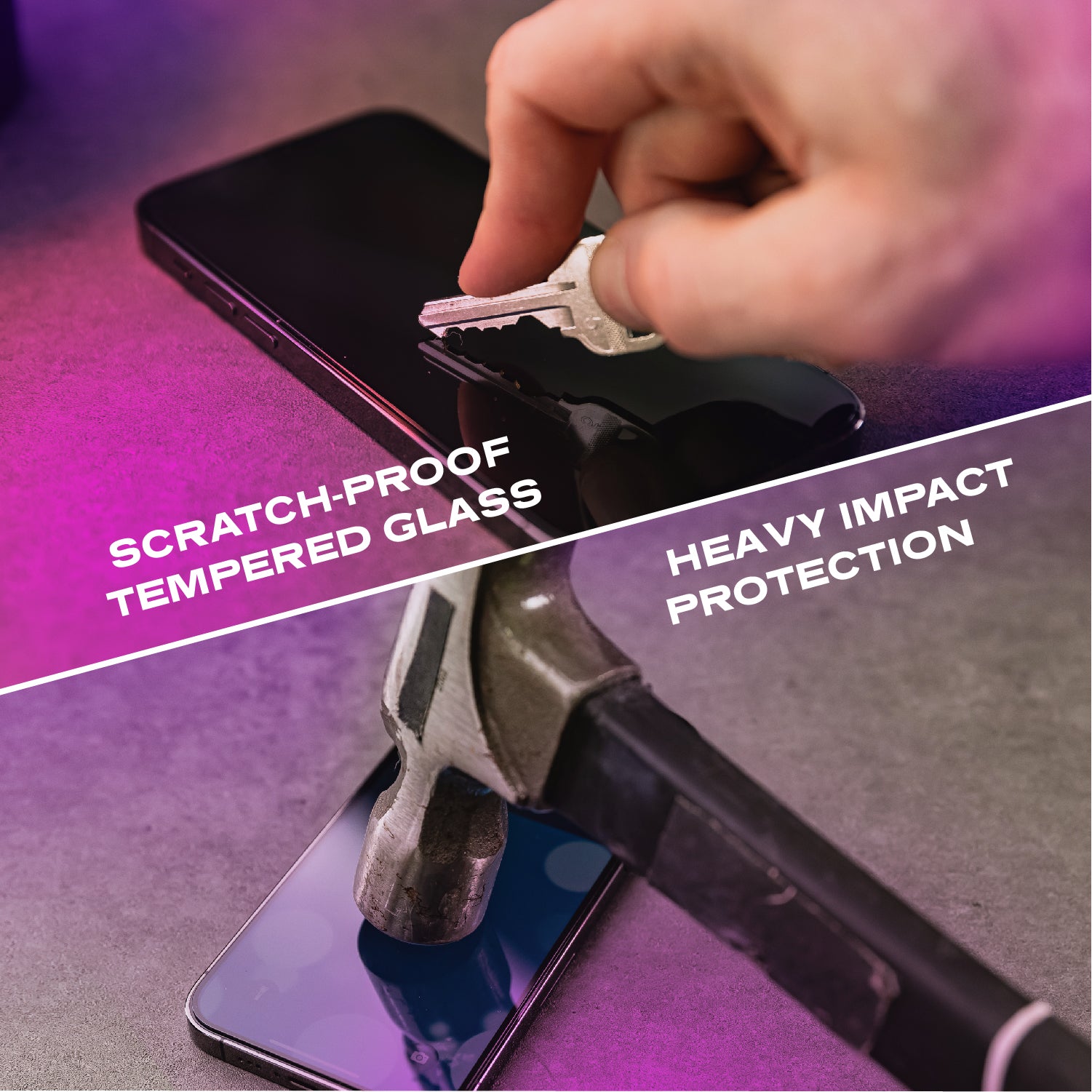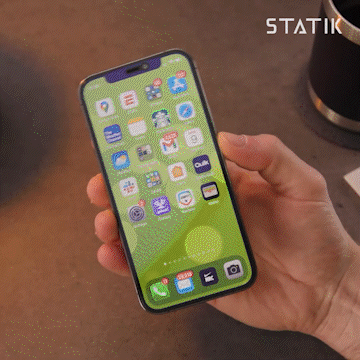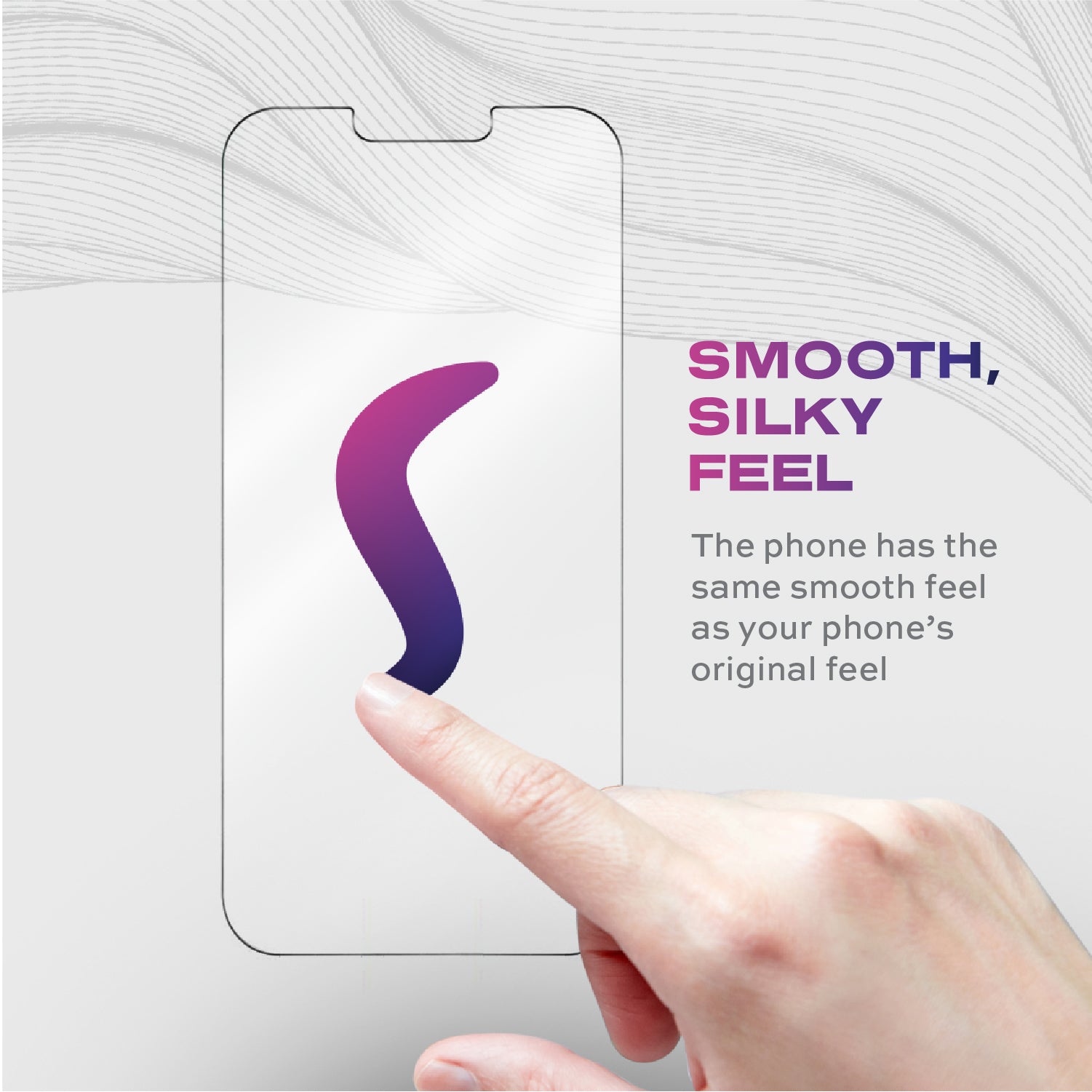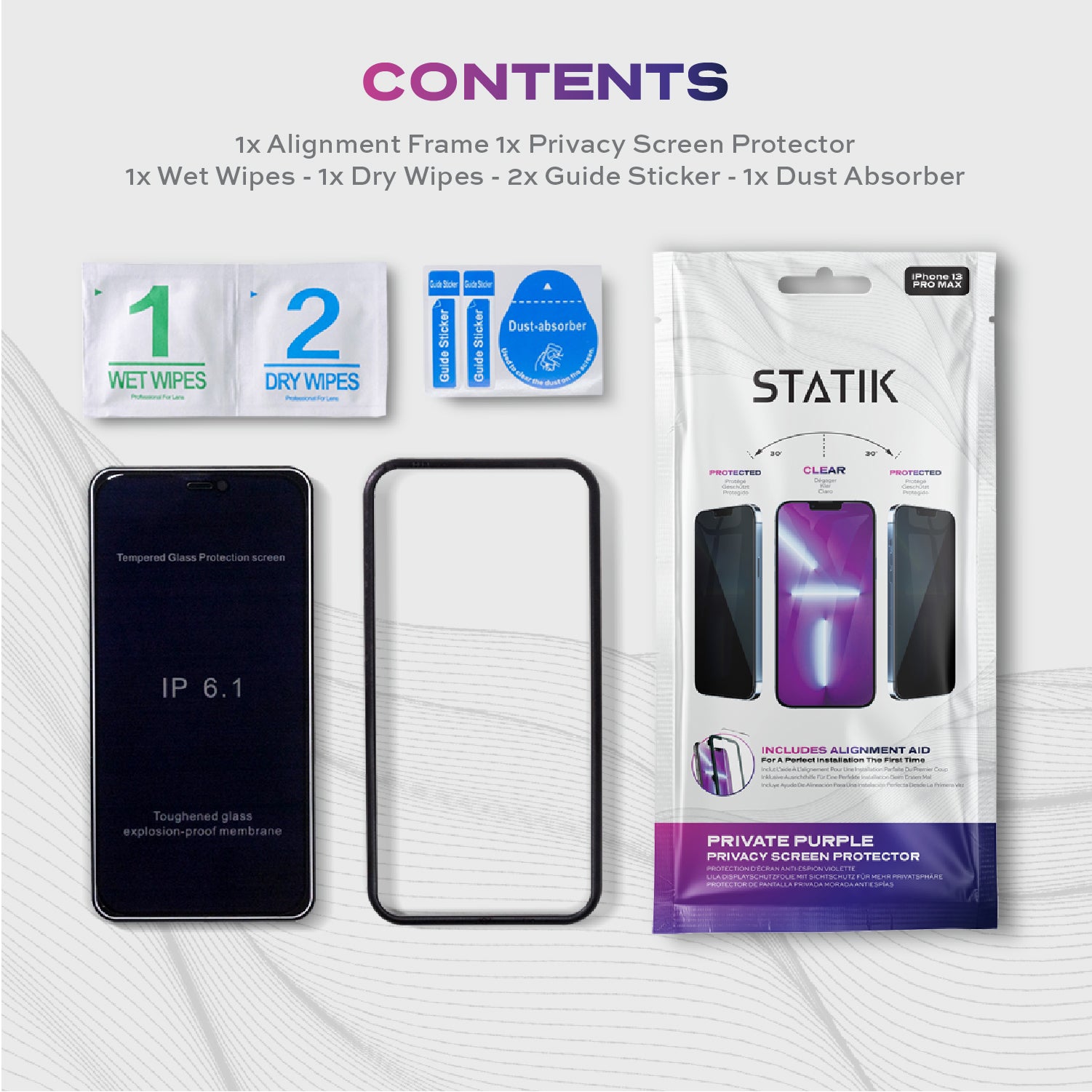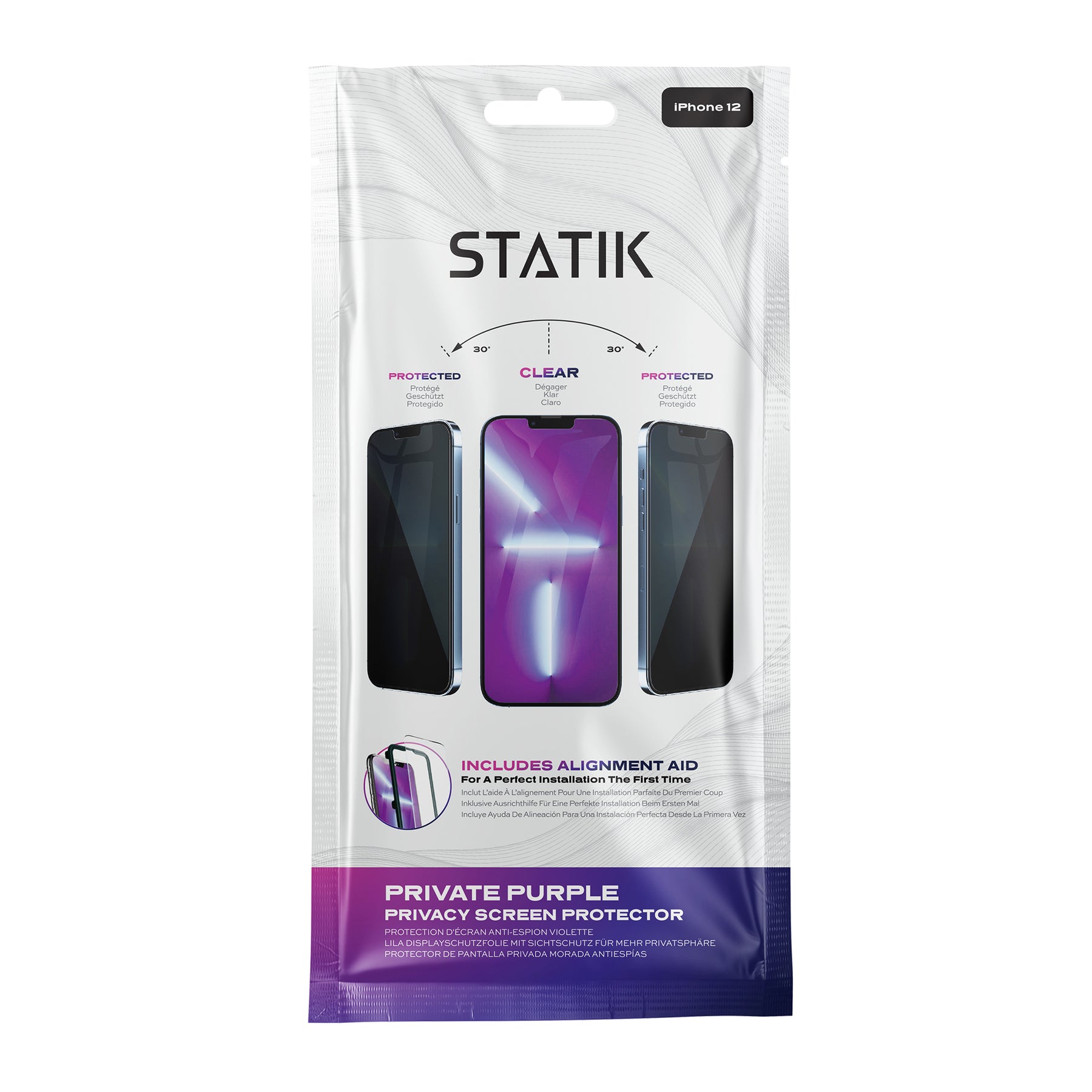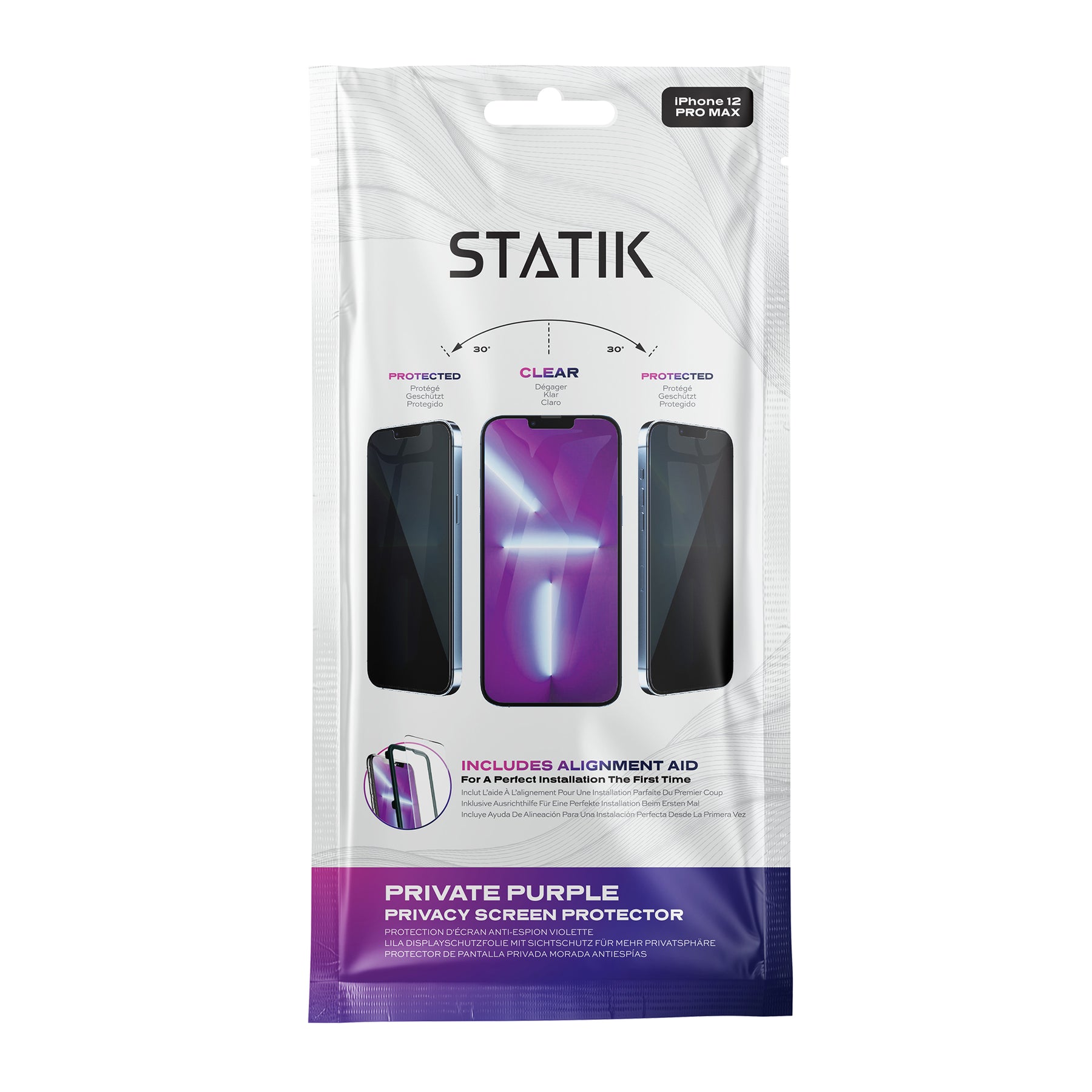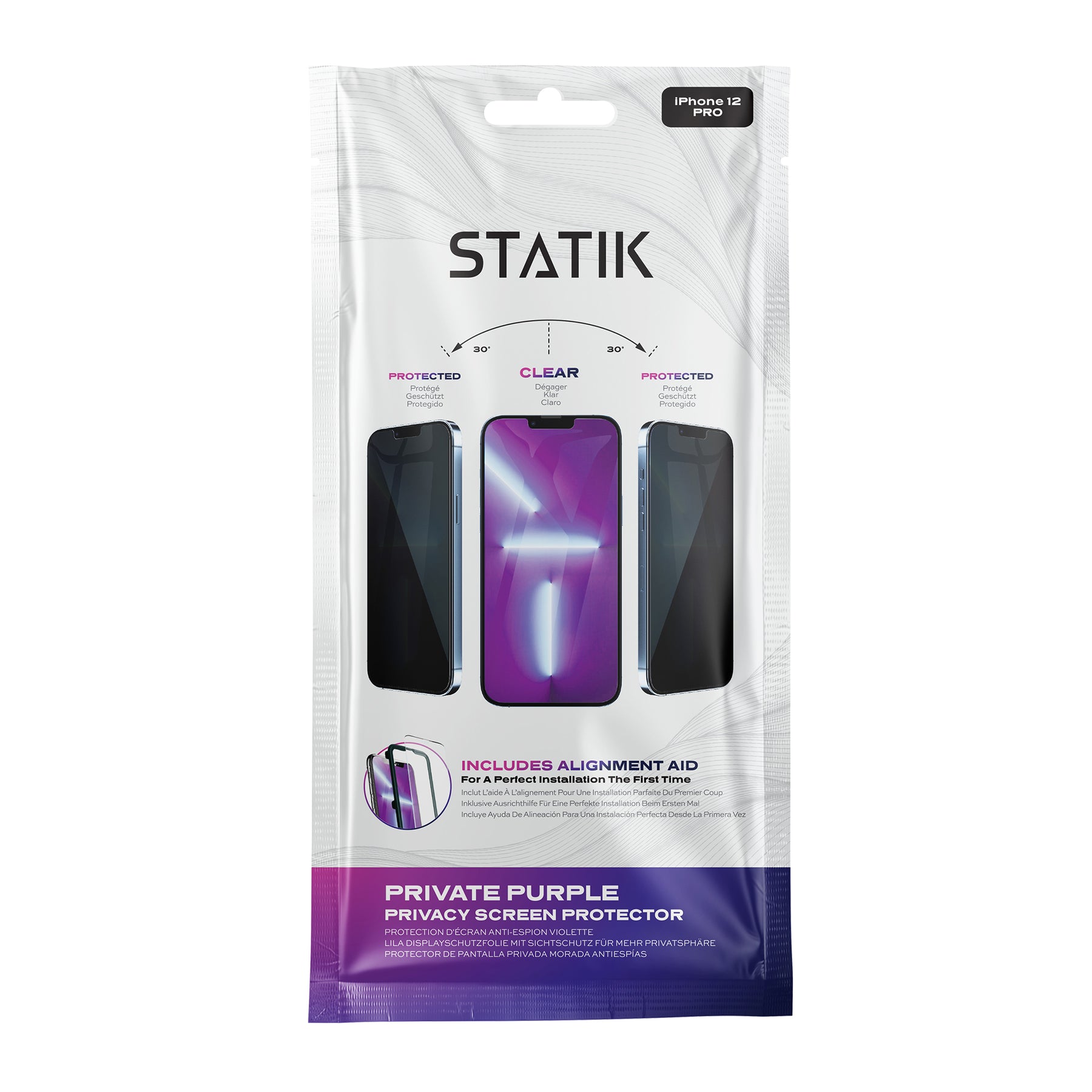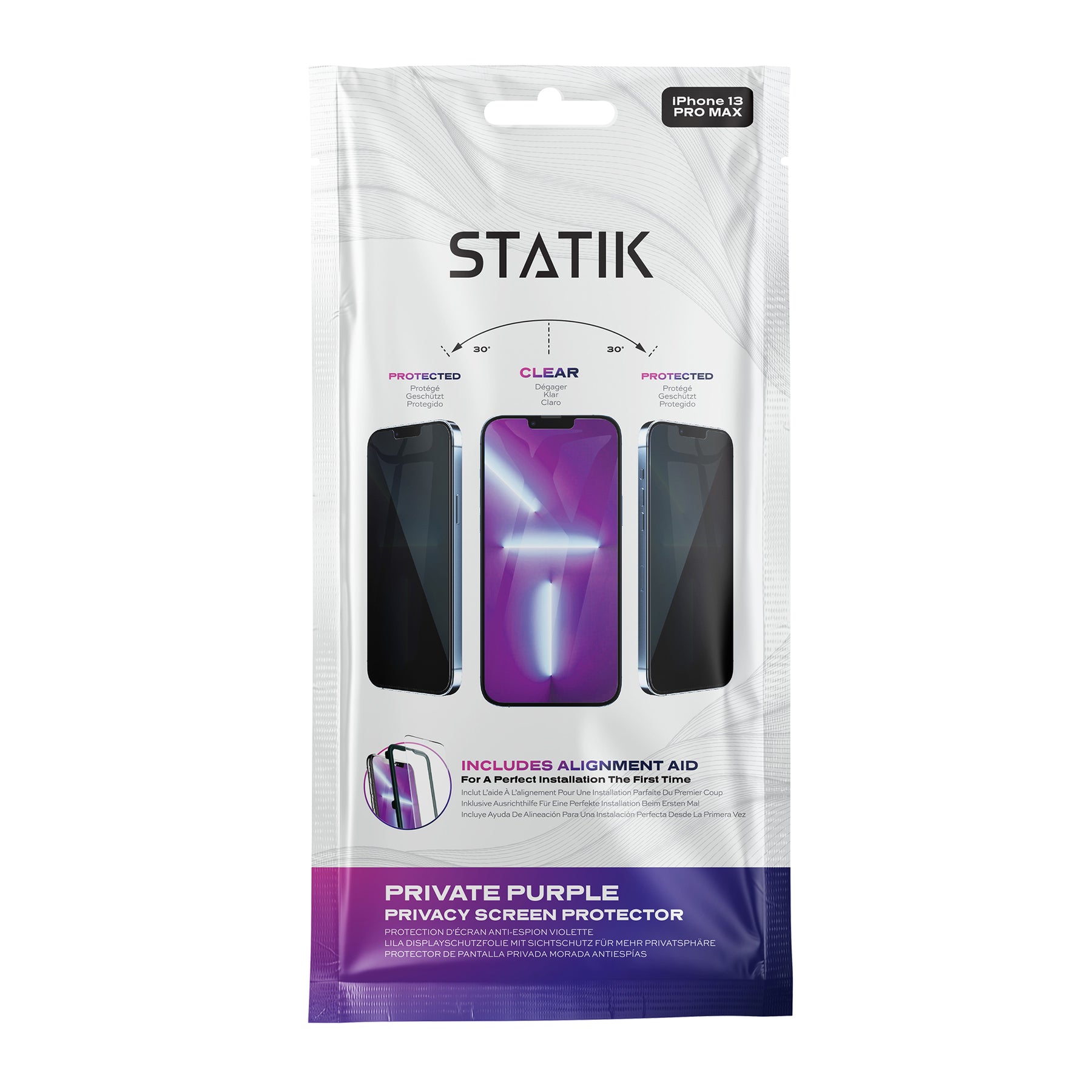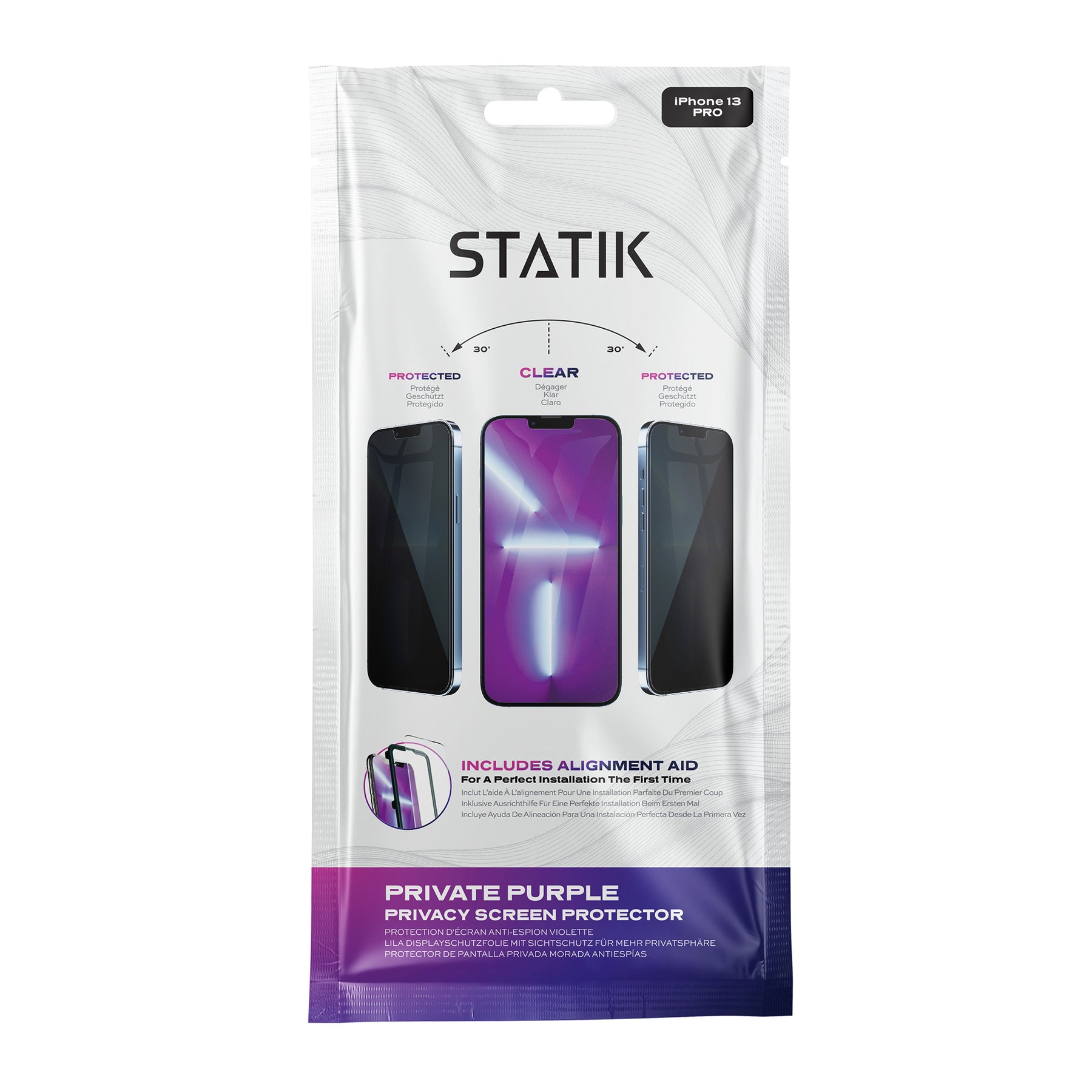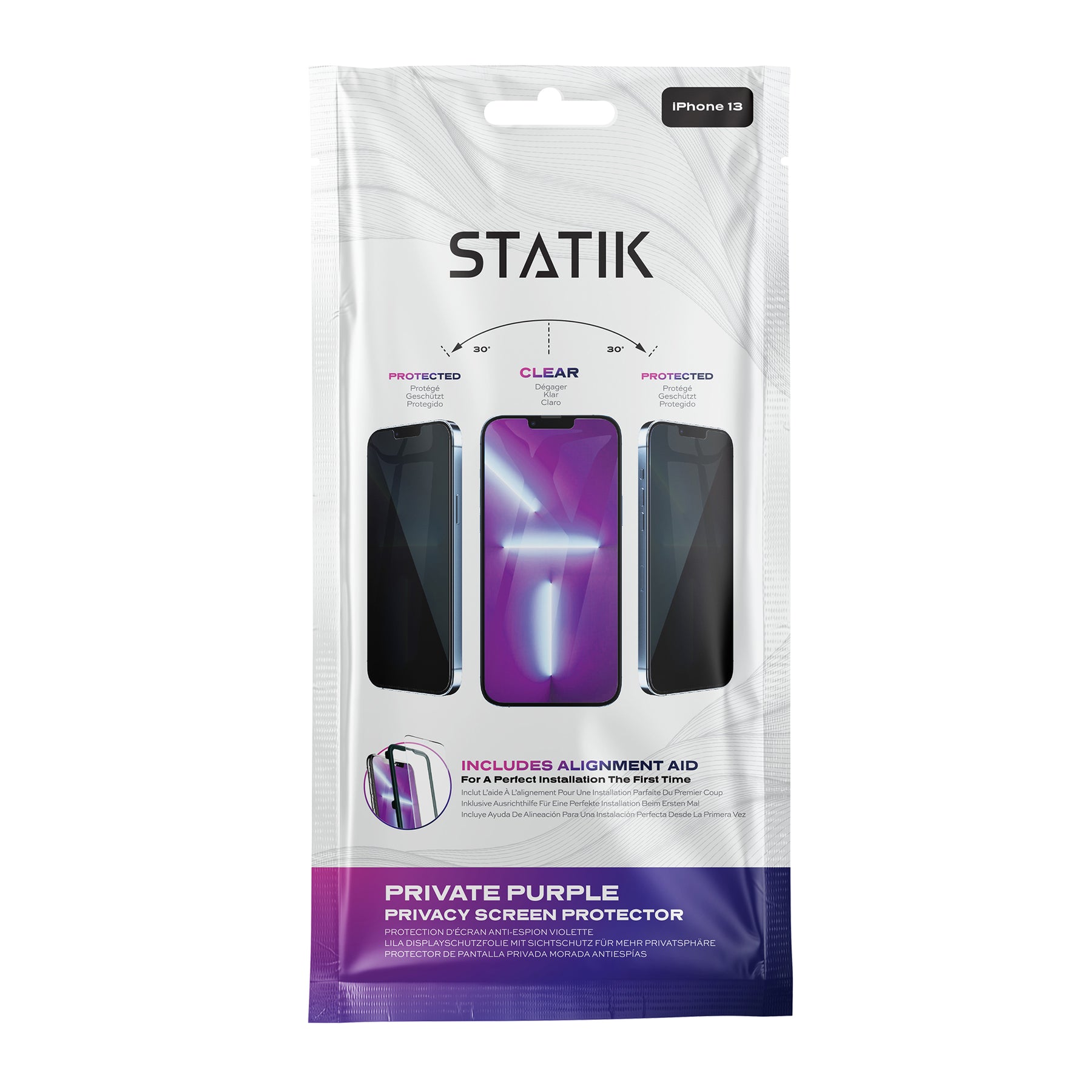 Private Purple™
Screen Protector & Privacy Screen
In stock, ready to ship
Phone model:
Iphone 13 Pro
Shipping Within 24 Hours
Protect your passwords and PIN: Your screen magically becomes invisible from the side, so someone peering over your shoulder can't see what you're doing.
Keep family photos private: Don't let strangers creep behind you for a sneak peek at your family photos and private images.
Scratch-proof: Not only a privacy boost. Private Purple is also one of the strongest screen protectors out there. It prevents damage to your screen from keys, falls, and more.
Drop resistant up to 6 ft: Even if you drop your phone, Private Purple stays tight and helps protect your phone from damage.
iPhone 3D Touch Compatible: Keep the full functionality of your phone without making sacrifices. Our smart screen protector is designed to work with all of the iPhone's advanced features.
Watch home movies and videos in peace: Enjoy your favorite videos anywhere, even on planes, buses, and trains, without worrying about strangers invading your privacy.
100% Guaranteed: Private Purple is guaranteed to be the best screen protector you've ever tried. Enjoy some privacy now!
1-year warranty. The ultimate protection for you, your phone, and your passwords.
All items purchased from statikco.com ship within 24 hours unless otherwise stated.
You can return any undamaged items within 60 days of receipt. To start a return and learn more about our return policy, click here.
All new products purchased at statikco.com come with a 1 year warranty.
If your product breaks under normal wear and tear within 1 years of purchase, we will replace it for you. Click here for more details.
Private Purple™ Screen Protector & Privacy Screen
Hello, Linus!
We're happy to help! Your satisfaction is truly our #1 priority.
If you like it so much, we would really appreciate you leaving a review about your experience with us here: https://www.trustpilot.com/evaluate/statikco.com
Just scroll down the page and click on 'write a review'!
Thank you so much and have a great day!

Phone cover
Do u make them for Android or e-readers ? You should have all kinds of sizes.
They're only available for IPhone yet, but we really appreciate your suggestion! Maybe we can come up with it in the near future. Thanks for purchasing with us :)
Worked for a while on my iPhone
Just seem to not charge my phone unless it was a certain way on the cord and that kind of got irritating
Hi, Kelly! We sent you an email to help you with that :)
Screen protector
I hope you add more phones to the list. Not all of us have an iphone! I do want to get one for my AMS/Android. Love the purple color & the screen protector(if dropped ) & hides passwords etc. Please make for other models & I know that a lot of other phone styles would sell like hotcakes! Thanks & god bless.
Thanks for your feedback, Nikoal! We'll certainly consider that for the near future!
Samsung
Why don't you sell them for other phones? Not just iPhone. I have galaxy s22.