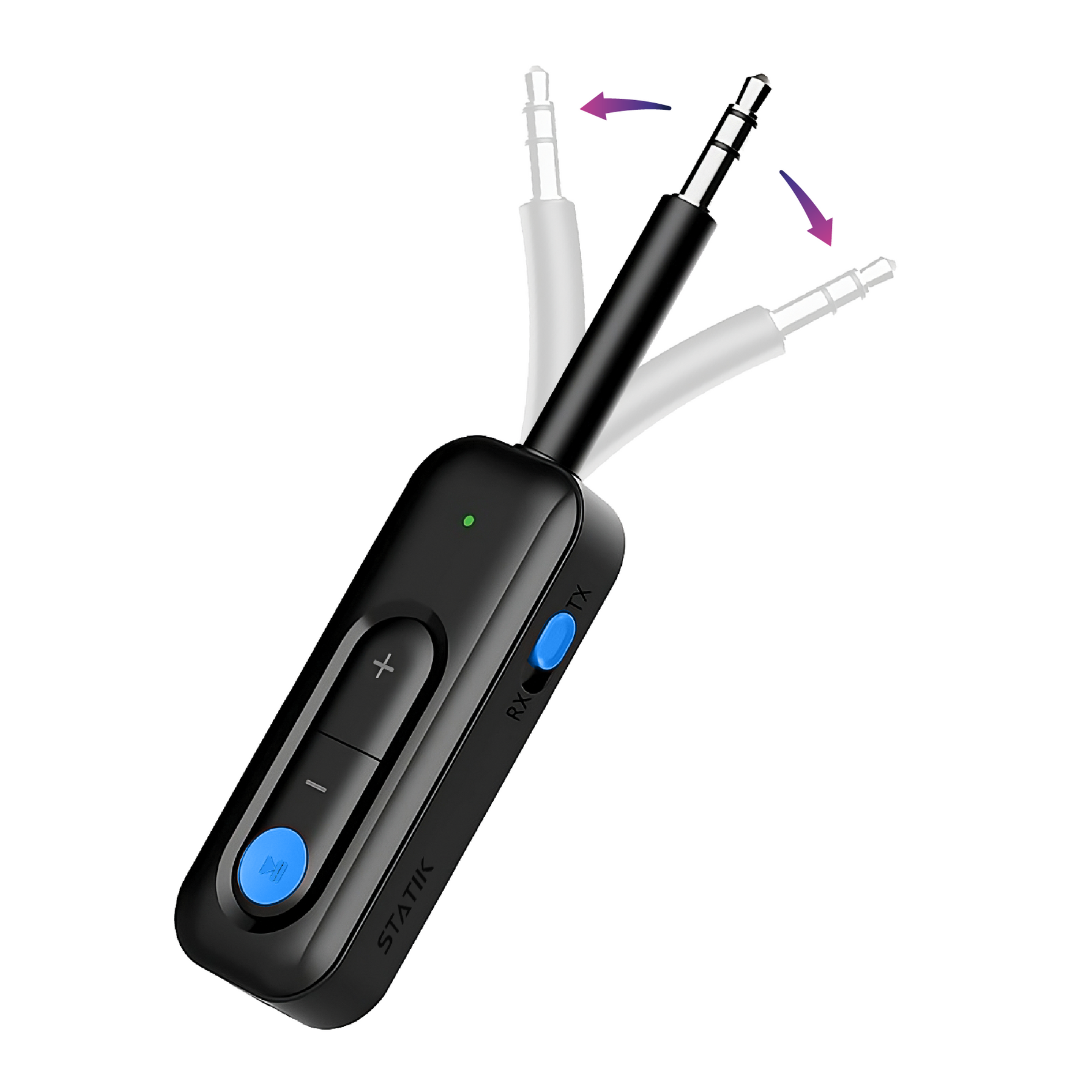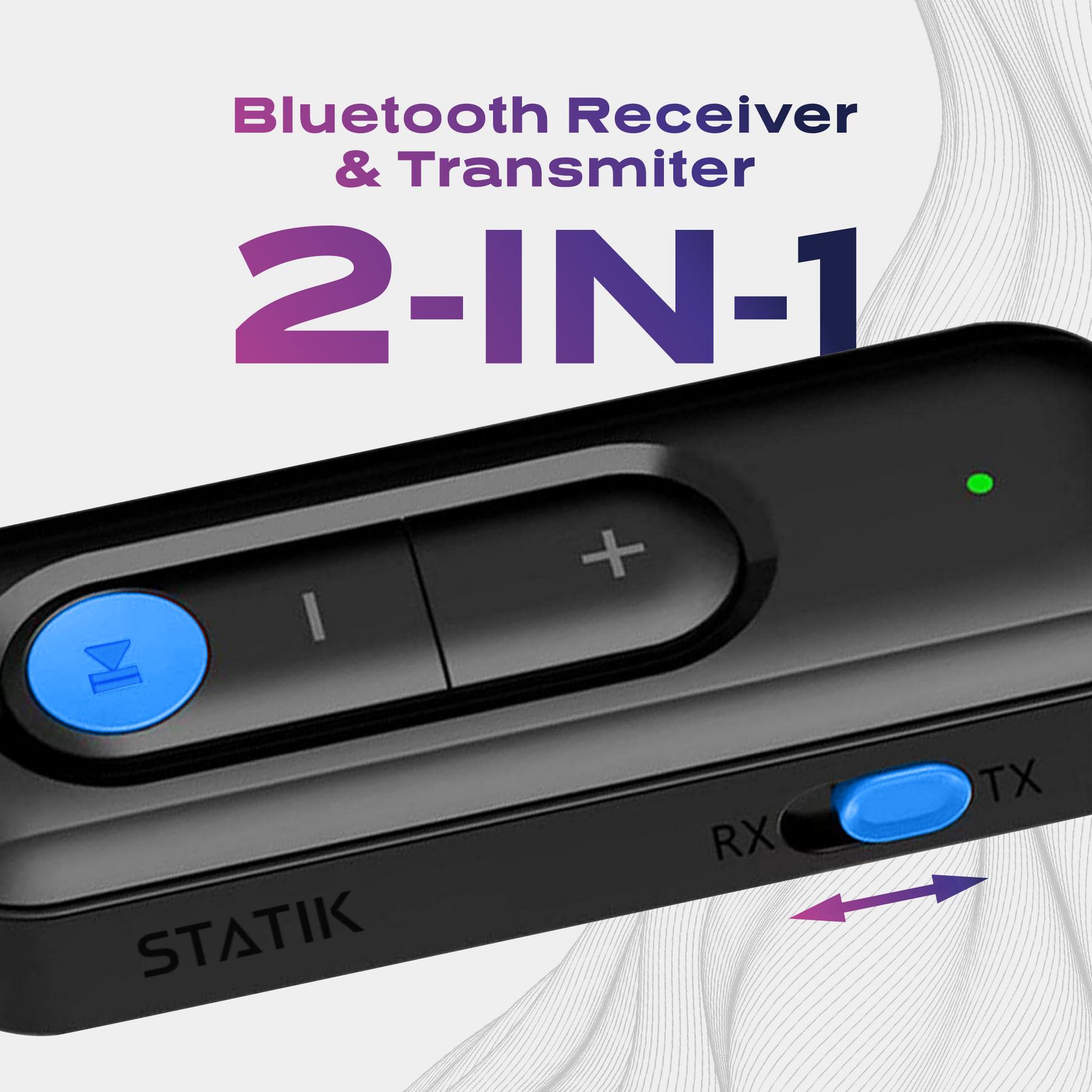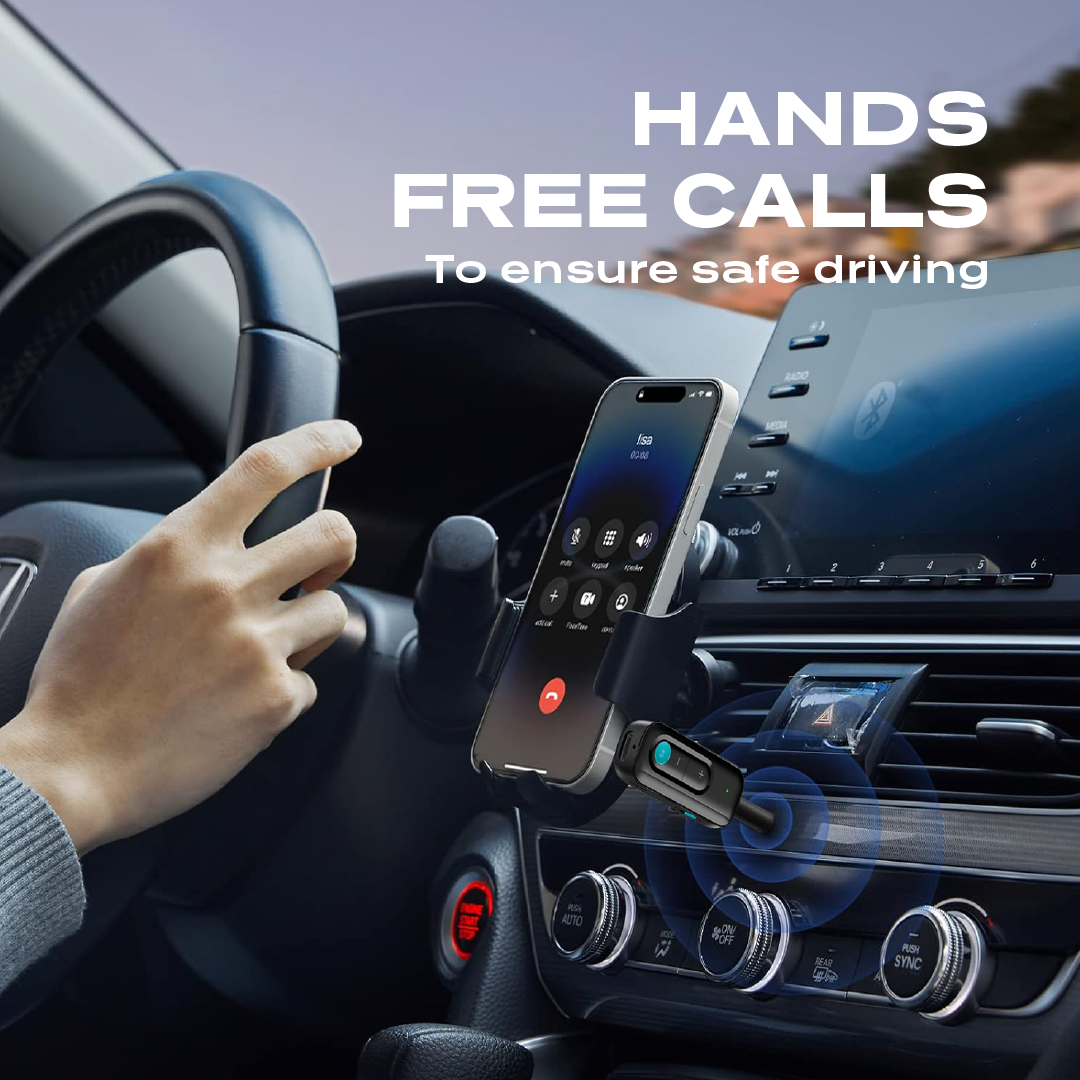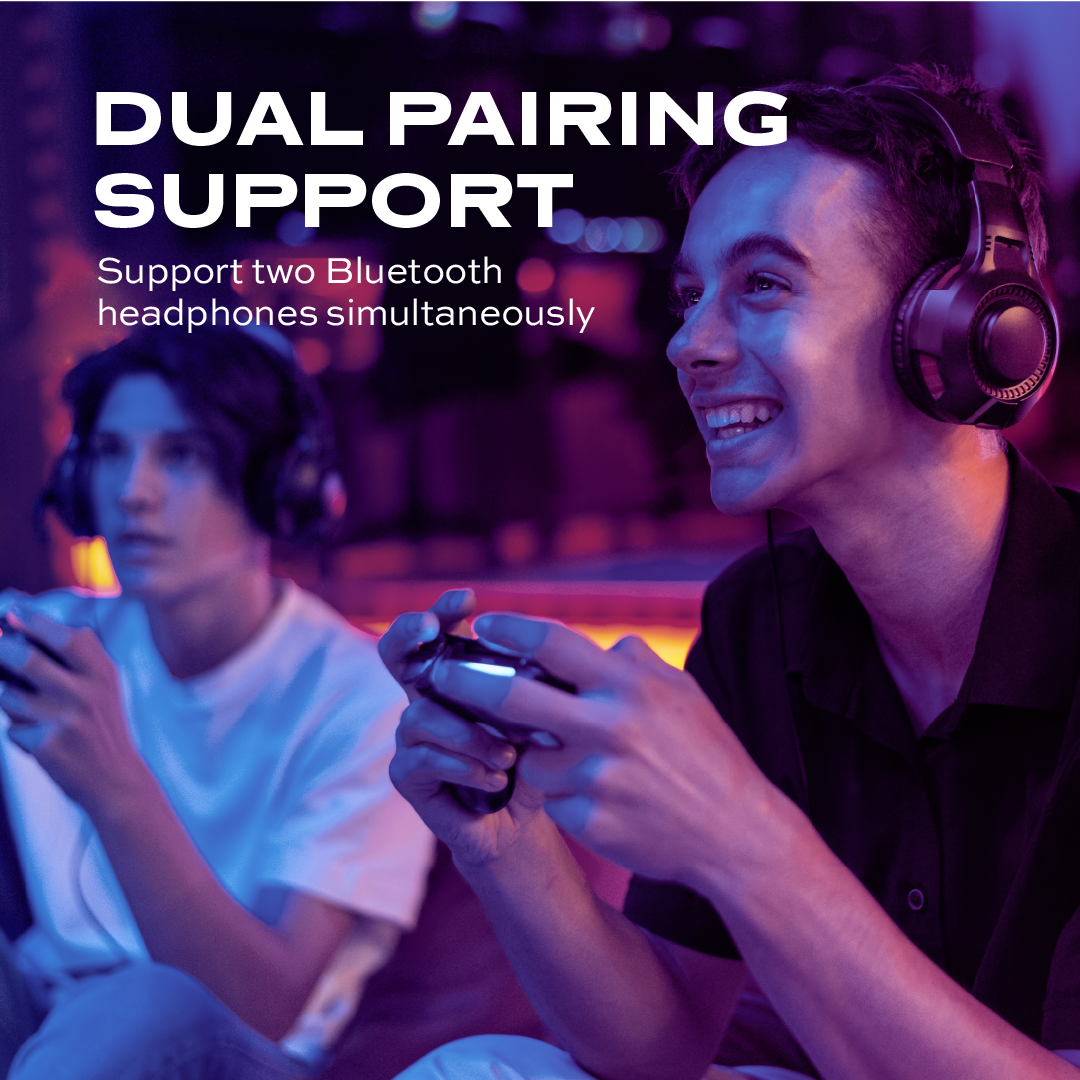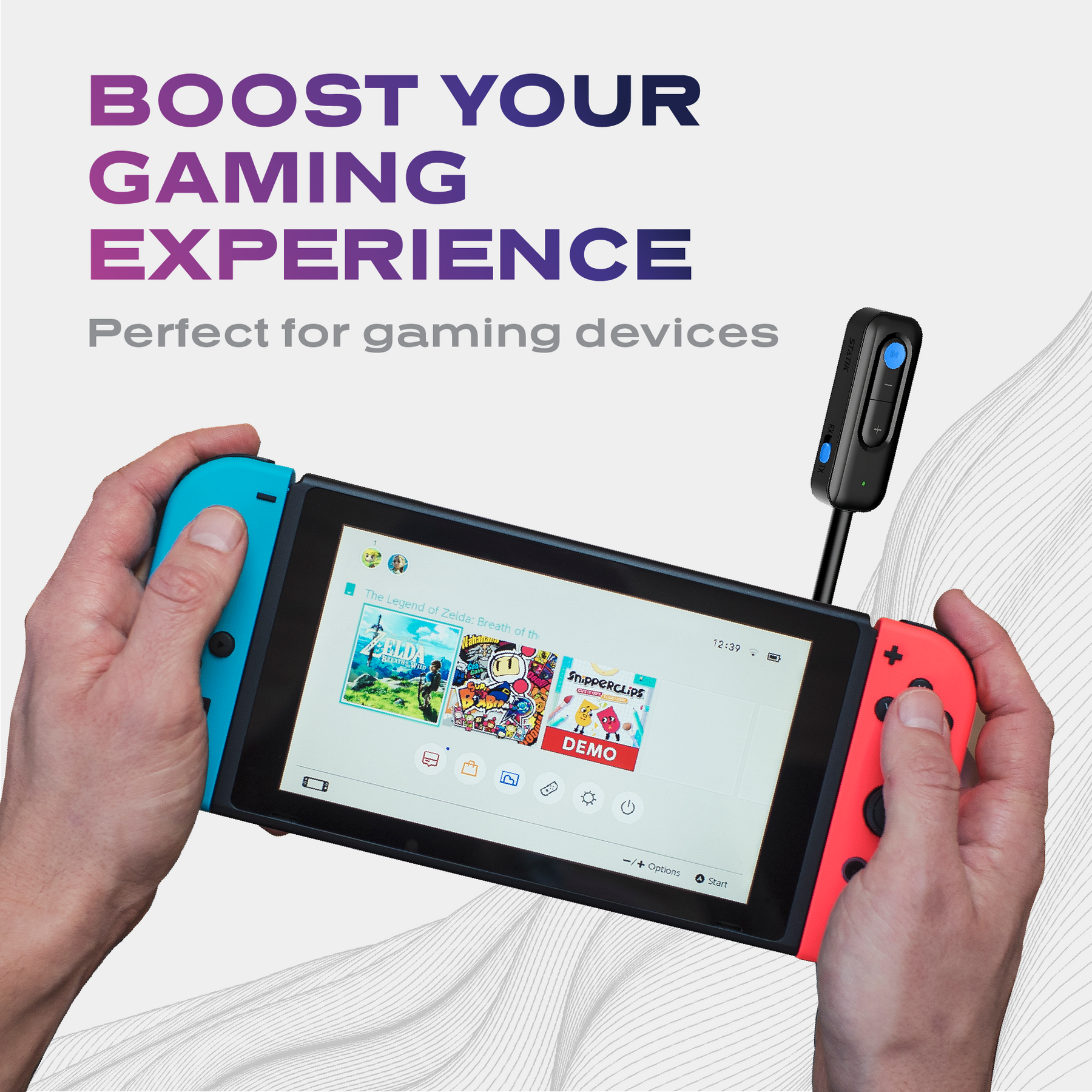 BlueSnap
Bluetooth Wireless Audio Transmitter
In stock, ready to ship
Shipping Within 24 Hours
Send Bluetooth Audio to Speakers or Headphones. Use your favorite headphones with any device – perfect for rental cars, boats, airplanes, and more.Turn your computer, old-fashioned stereo, or car stereo into a bluetooth device with this compact adaptor. 
Or Receive Bluetooth Audio to Old-Fashioned Speakers. Upgrade your speakers or headphones with Bluetooth technology. 
Perfect for In-Flight Audio, at the Gym, Gaming Devices, TVs, and More. Turn any device with a 3.5mm audio jack into a Bluetooth device, so you can always use your favorite wireless headphones.
Bluetooth 5.3 Technology Saves Power. No Interruptions. BlueSnap gets you more life out of your devices with power-saving technology, so you can enjoy your podcasts, audiobooks, and music for longer.
Listen on 2 Headphones at Once.Share the love – with BlueSnap, you can send the same audio to two different headphones or sets of earbuds.
All items purchased from statikco.com ship within 24 hours unless otherwise stated.
You can return any undamaged items within 60 days of receipt. To start a return and learn more about our return policy, click here.
All new products purchased at statikco.com come with a 1 year warranty.
If your product breaks under normal wear and tear within 1 years of purchase, we will replace it for you. Click here for more details.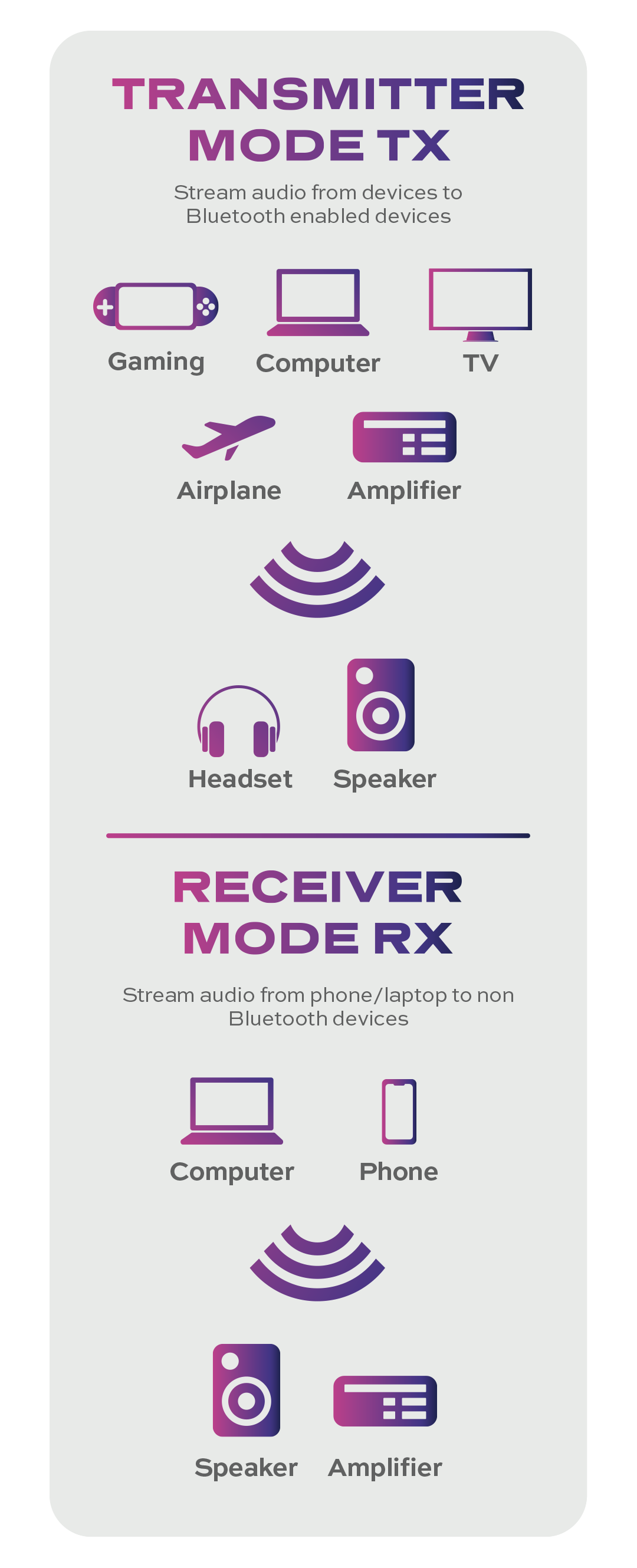 Universal Adapter: Works with AirPods, Bluetooth Speakers, Headphones...
Pair your favorite headphones or earbuds with any device using a 3.5mm aux port and BlueSnap.
Share the Music with 2 Headphones or Speakers at Once
Send the same audio signal to two different audio devices at once.
Use Your Favorite Headphones with Any Device
Whether you're renting a car, flying on a plane, or riding in the back of someone else's car, simply plug in your BlueSnap and use your own wireless headphones.
Plug In To Your Workout
Use BlueSnap to connect your wireless earbuds to a treadmill or stationary bike.
Museums, Art Shows, Galleries, and more
For galleries with an audio portion, you can listen in without borrowing their old headphones
Oh this thing is just what I wanted a way to redirect all sound from the tv into any pair of Bluetooth headphones. Thank you!