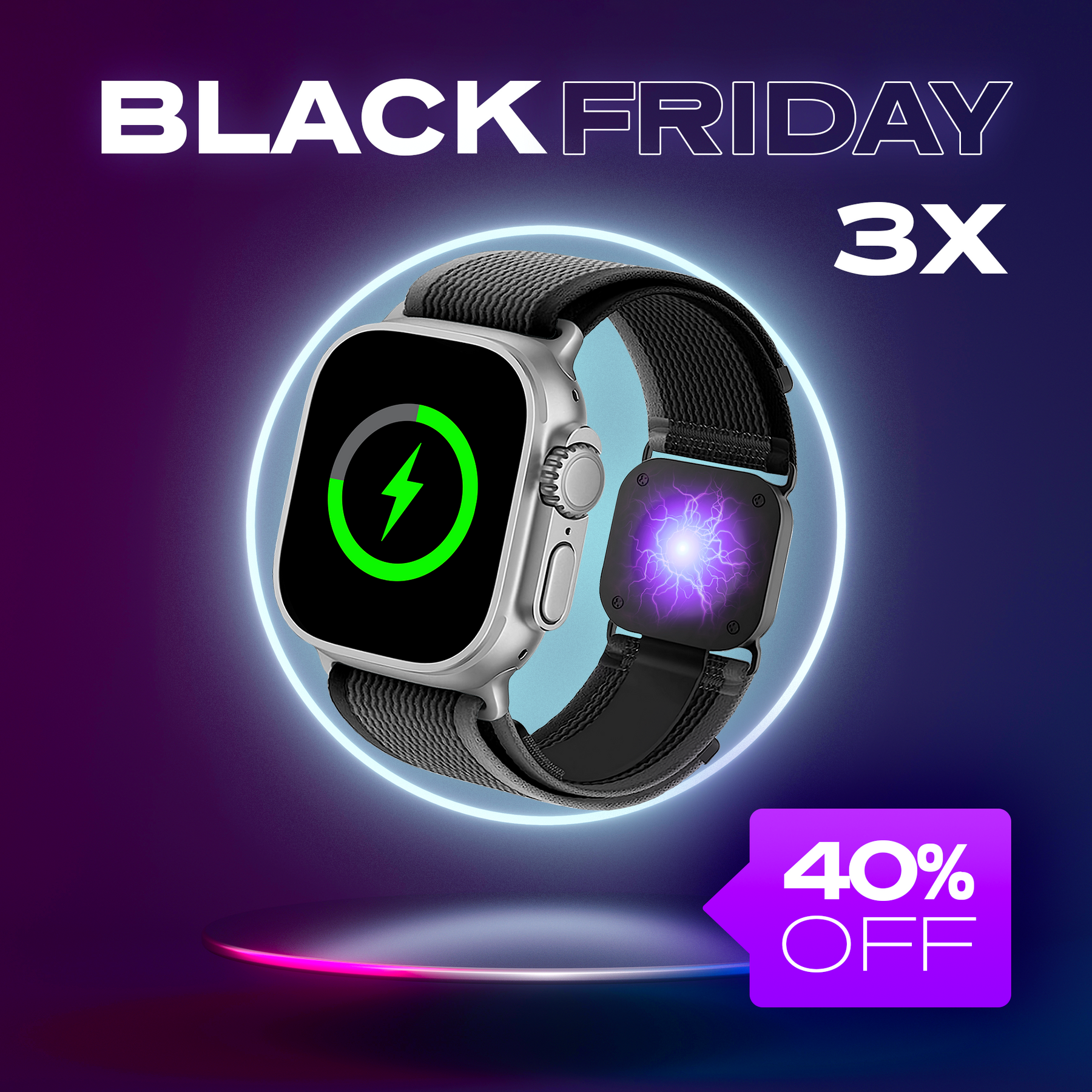 3x TurboBand™
3-pack | 2-in-1 Apple Watch Strap & Charger
In stock, ready to ship
Size:
Small (38, 40 and 41mm)
Shipping Within 24 Hours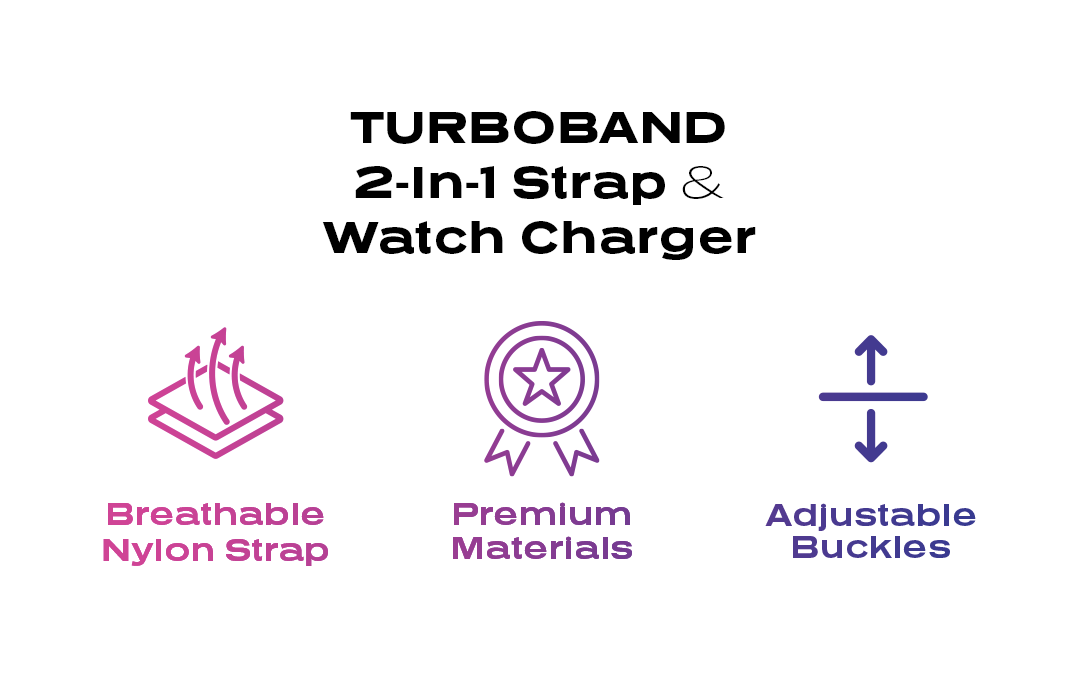 Never Forget Your Charger Again. TurboBand™ is a charger that stays with your Apple Watch 24/7, so you can focus on more important things than your charger.
Travel Lighter. Charge Everywhere. Reduce your luggage and make your next trip easier with a wristband that can charge up your Apple Watch everywhere you go. Simply plug it in and get back to your life. 
Maximize Your Apple Watch's Performance. Low battery makes your apps launch slower, reduces screen brightness and frame rate, and slows your wireless data.
Comfortable. Adjustable. Easy to Use. Built smart, with an adjustable band that feels soft and comfortable while providing fast, surge-safe charging. 
Charge Your Apple Watch Without Taking Off Your Strap. Other charging wristbands have to be taken off in order to charge, but our unique design allows you to slip the charging cable through a reinforced slot and charge your Apple Watch without taking it off the band. 
Better Fitness and Heart Rate Tracking. With a full battery, your Apple Watch will track heart rate data better and more accurately, so you get all the data you need to get the most out of your next workout
Choose the perfect fit. Small Size fits 

41mm, 40mm, and 38mm Apple Watches and 

Large Size fits 49mm, 45mm, 44mm, and 42mm Apple Watches
All items purchased from statikco.com ship within 24 hours unless otherwise stated.
You can return any undamaged items within 60 days of receipt. To start a return and learn more about our return policy, click here.
All new products purchased at statikco.com come with a 1 year warranty.
If your product breaks under normal wear and tear within 1 years of purchase, we will replace it for you. Click here for more details.
Who is removing the strap
They keep highlighting that you don't need to remove the strap to charge?? I have never removed any of my watch bands to charge my watch. Am I missing something?